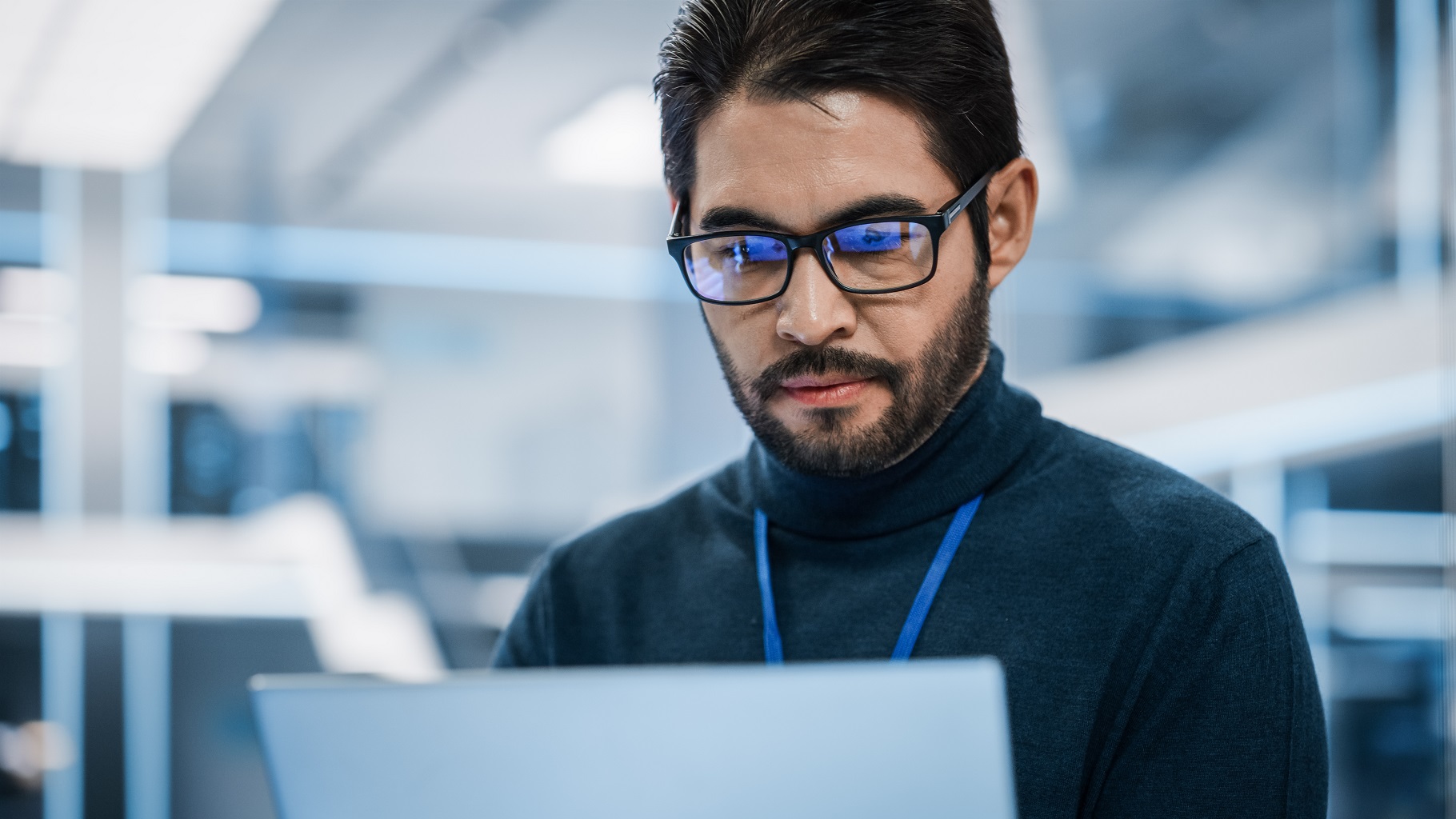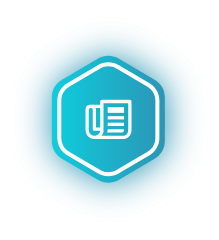 News
How can a recruiter help you beat the IT talent shortage?
IT talent is crucial to the success of businesses across many industries. The increased pace of digital change and the need to use technology to tap into wider consumer markets has meant the IT talent shortage is becoming a major concern for businesses in the UK and around the world. According to a recent study, …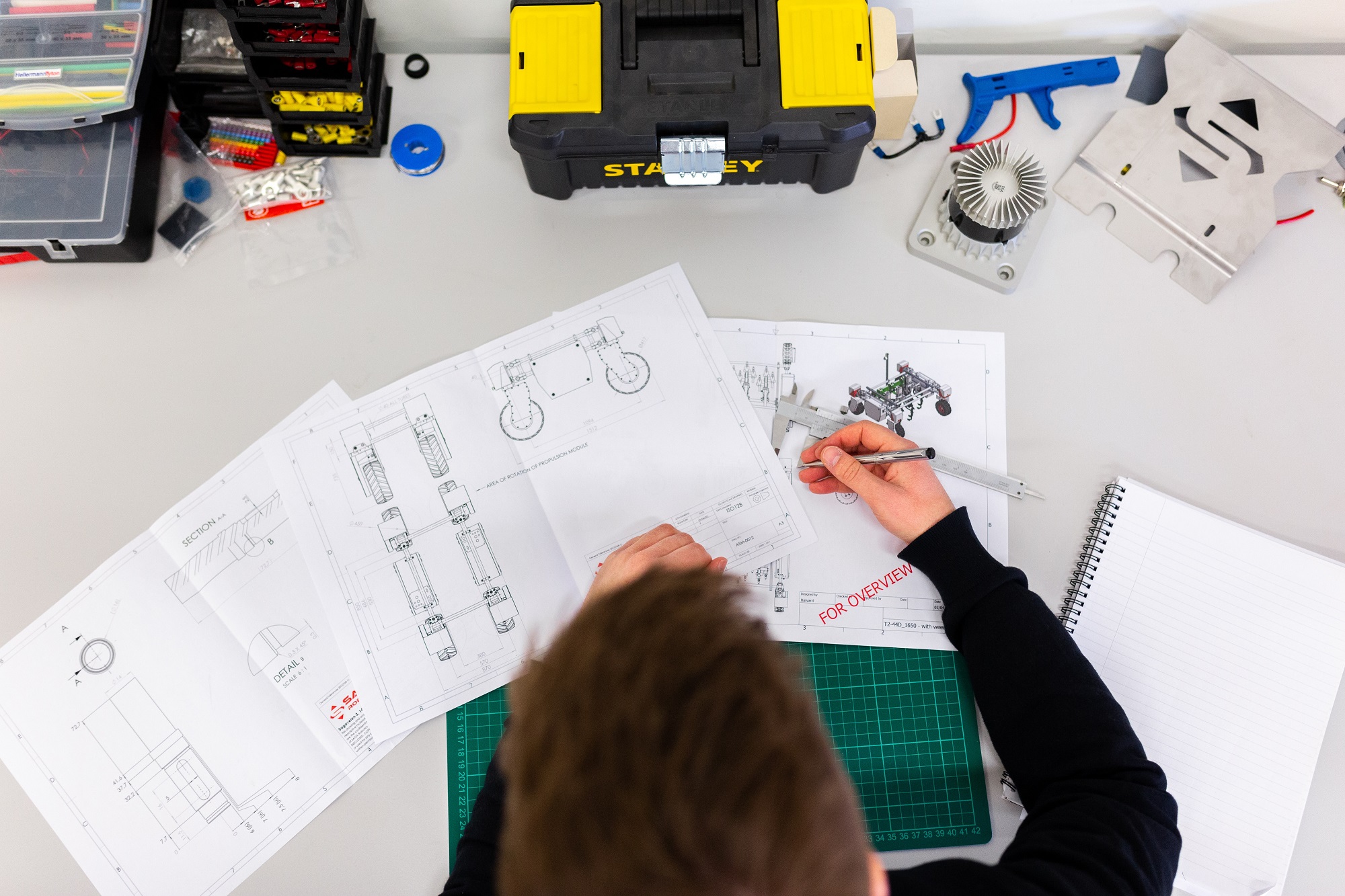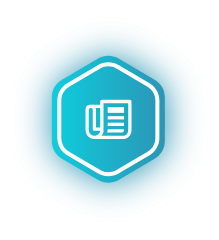 News
How to recruit engineers who will benefit your business and professionally thrive
Learn recruitment strategies that will help you recruit engineers with the technical skills you need and how to help them thrive.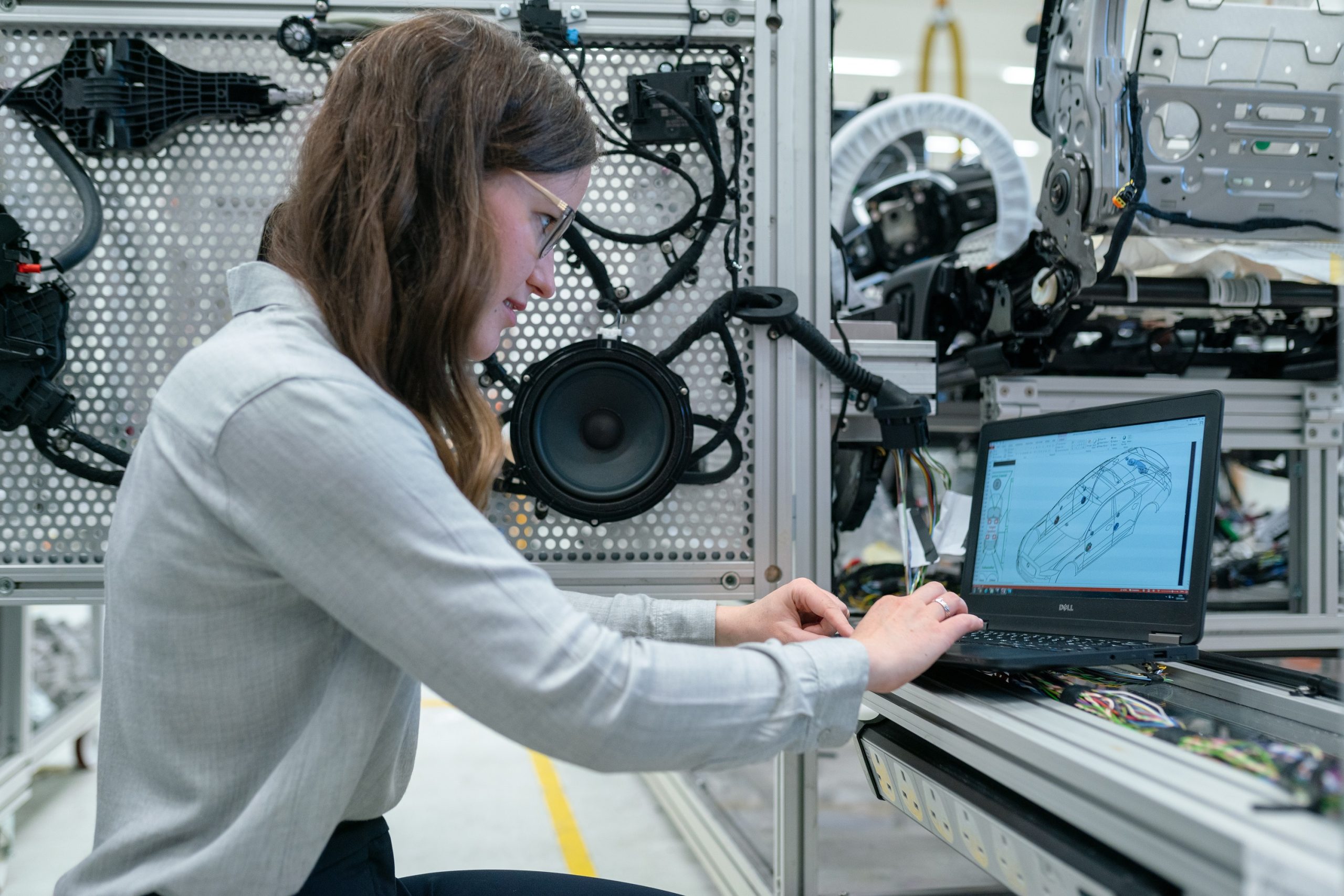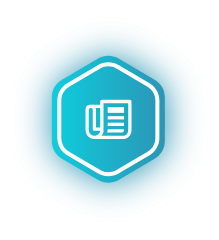 News
5 Famous female engineers to be inspired by
Discover five inspirational female engineers and see what skills they can teach you to help boost your engineering career!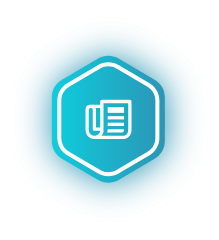 News
STEM recruiting trends for 2023
Find out about Science, Technology, Engineering and Maths jobs of the future and what's shaping STEM recruitment in 2023.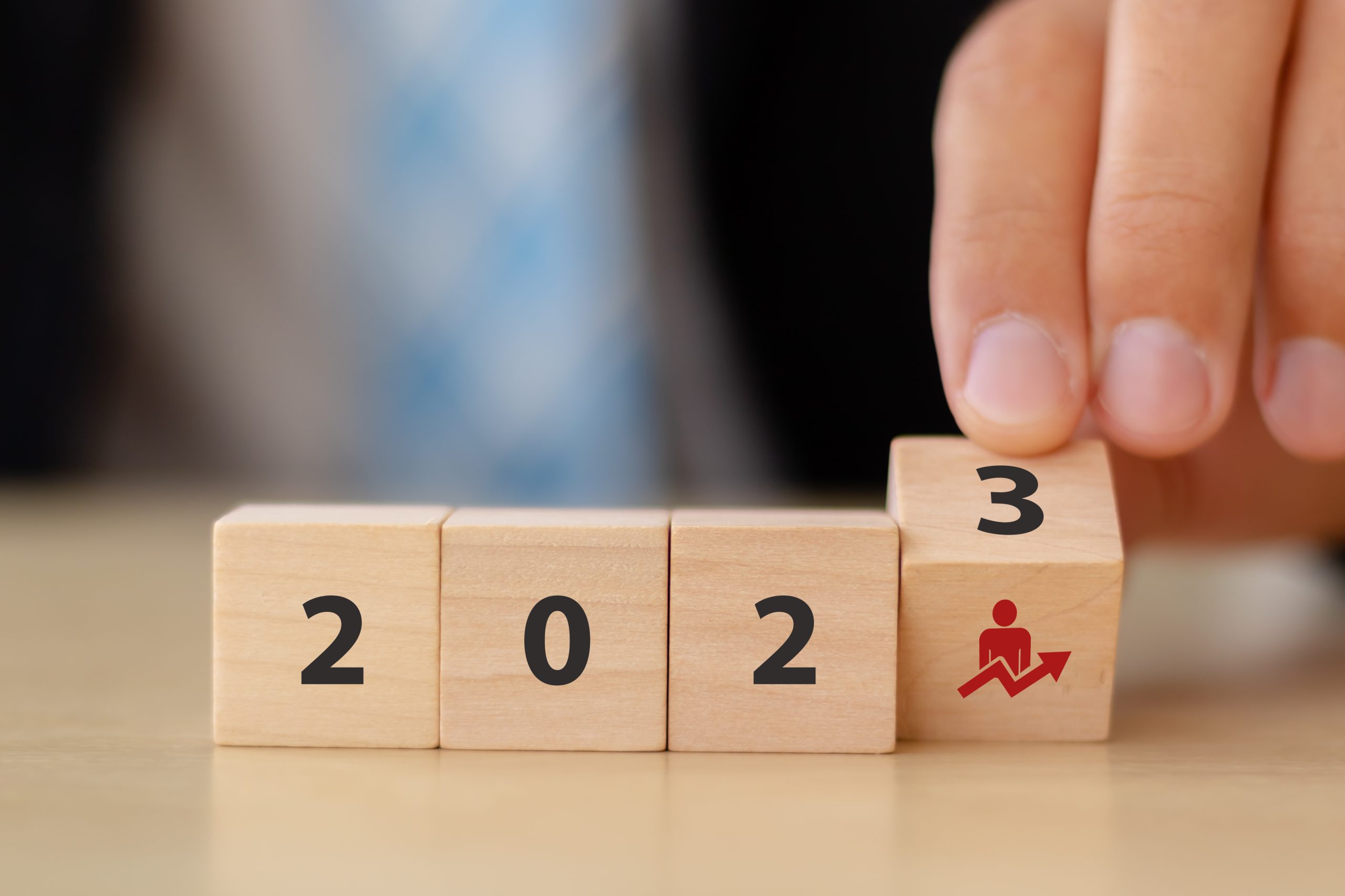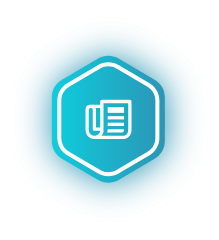 News
How do you co-ordinate your end-of-year planning with your recruitment needs?
Resource planning is the name of the game for 2023! Find out how to get prepared for the year ahead with our blog.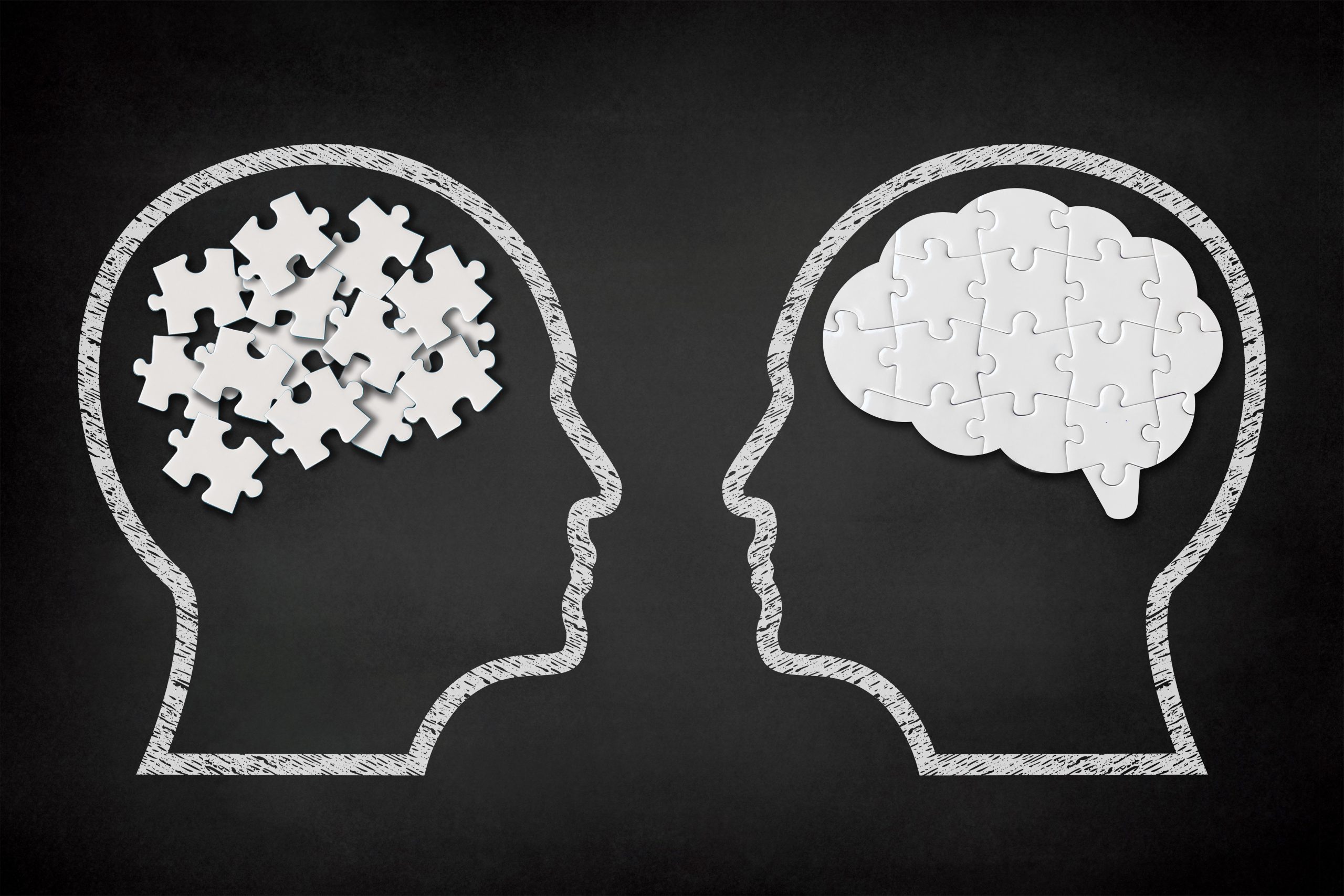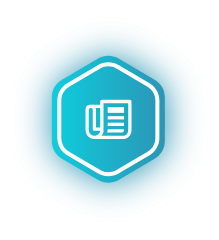 News
The benefits of building neurodiverse tech teams
Learn the benefits of neurodiversity in your teams for problem solving, collaboration and innovation in tech!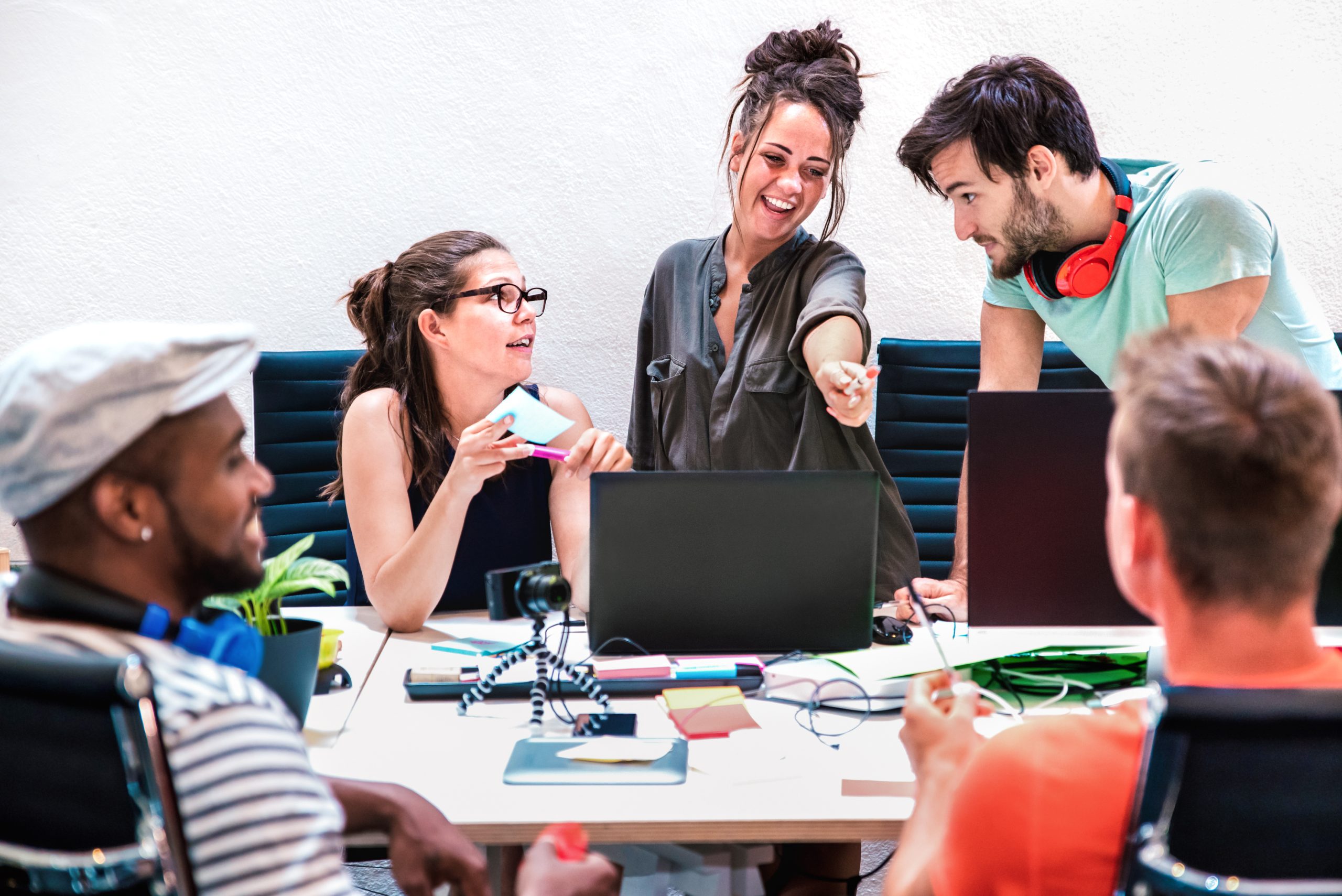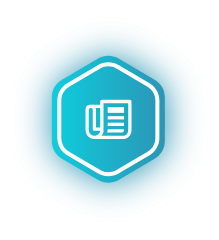 News
How to attract Gen Z candidates to your IT roles
Attract Gen Z to your IT roles with useful tips and tricks that will help your organisation appeal to younger candidates.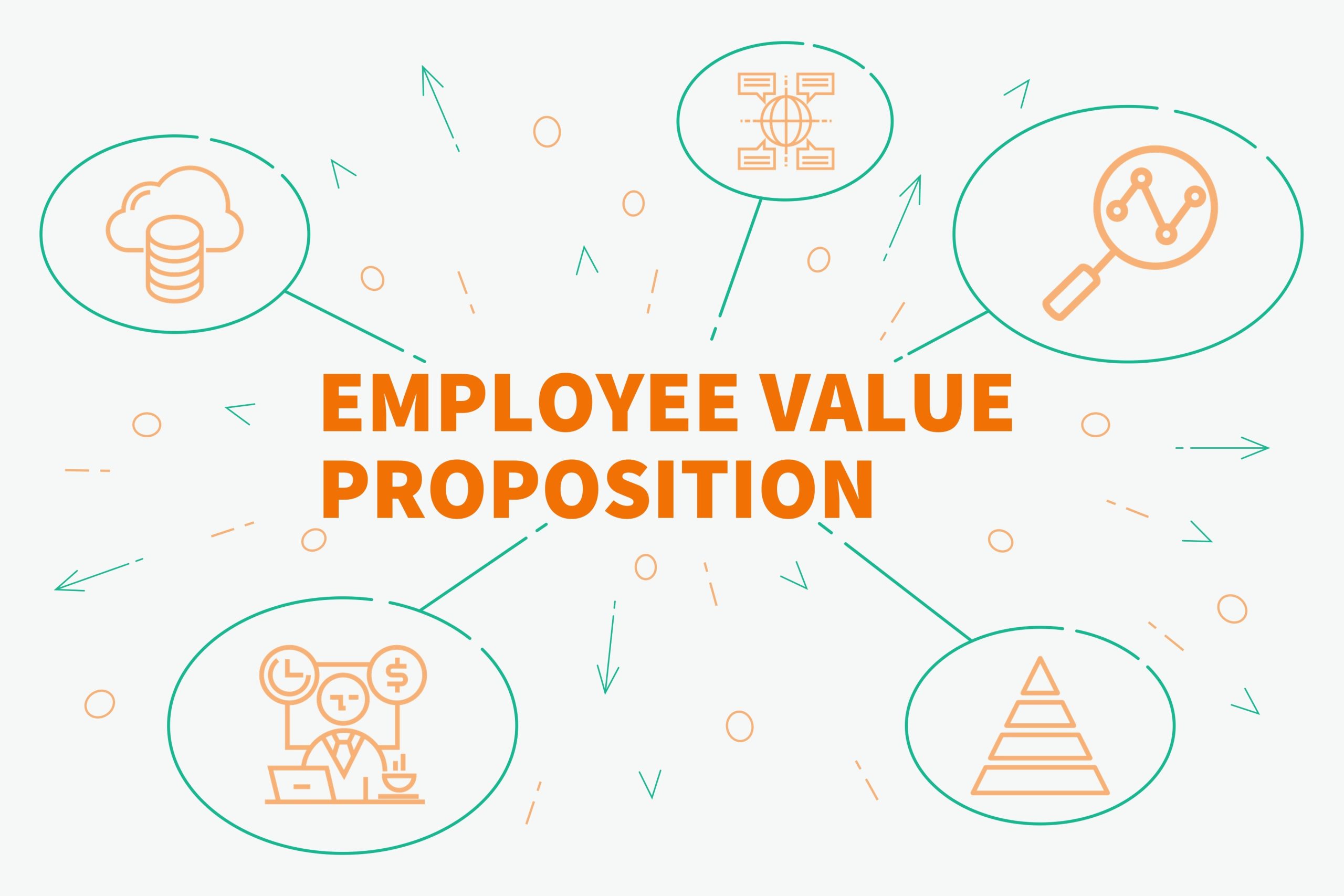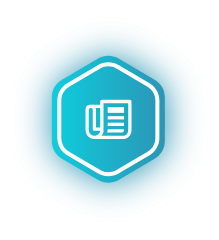 News
How to supercharge your retention using an effective employee value proposition
Learn the importance of a strong employee value proposition to supercharge your talent retention and attraction strategy.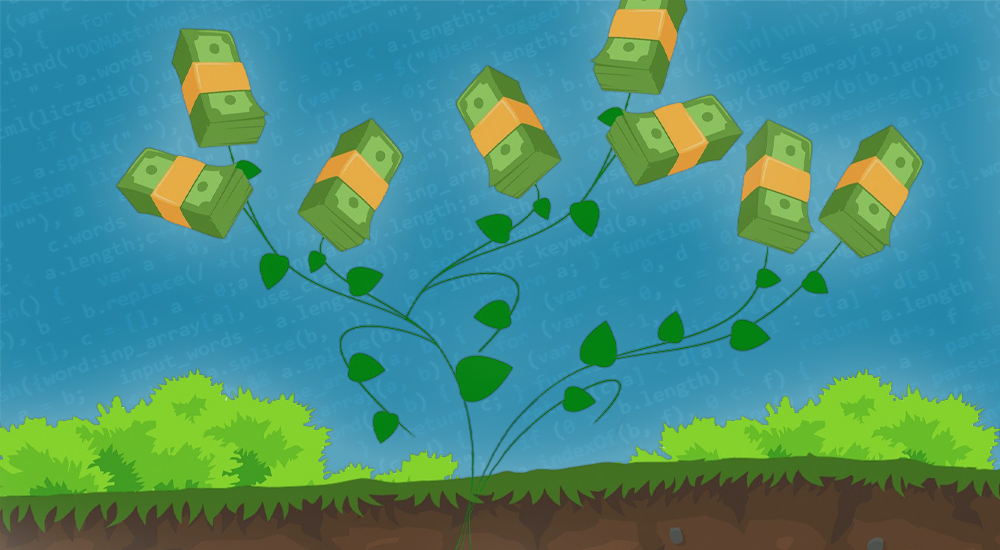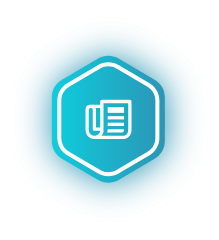 News
Are your software developer salaries on the money?
With talent shortages a continuous issue, you need to pay the market rates to attract and retain the best software developers. But what should you pay?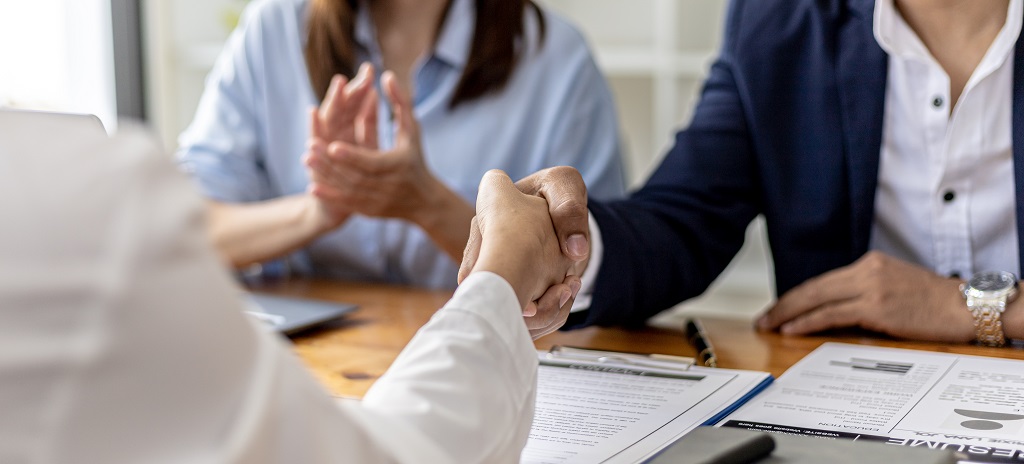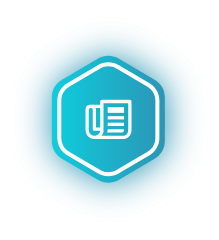 News
How to avoid losing your STEM candidates to a counteroffer
Learn how to prevent candidates from dropping out of your hiring process and how best to respond to that difficult counteroffer!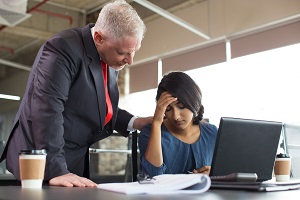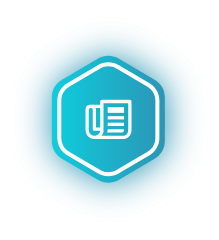 News
5 Ways STEM leaders are supporting mental health in the world
Explore the innovative ways leading STEM companies are supporting their employees' health and wellbeing and get tips on improving mental health at work.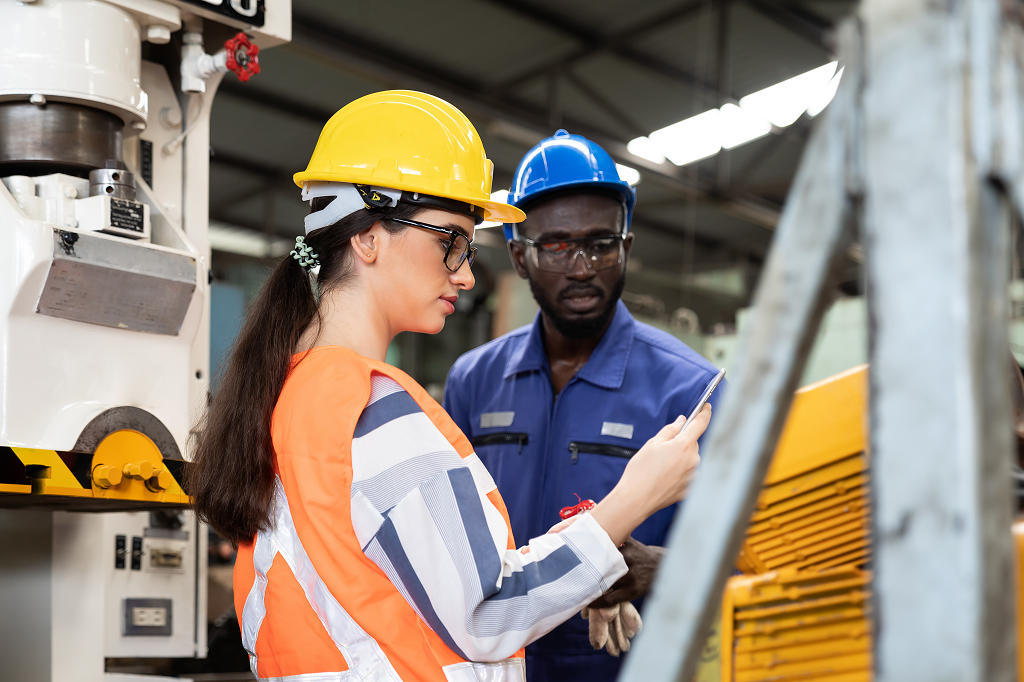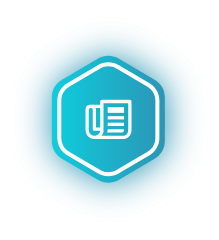 News
5 benefits of equality, diversity & inclusion in the STEM workplace
Learn 5 benefits of greater diversity in the workplace and why equality, diversity & inclusion (ED&I) are important to STEM organisations.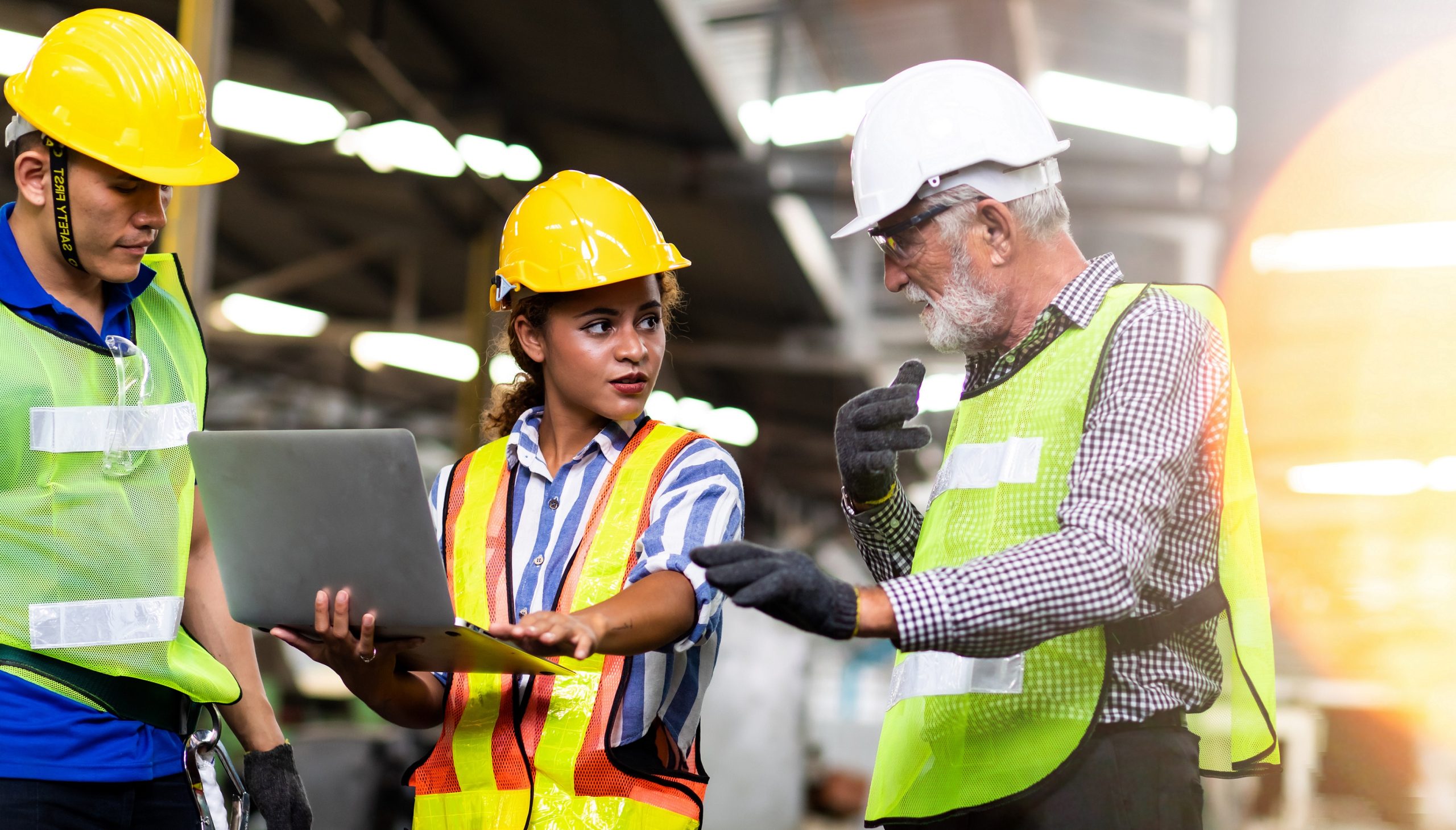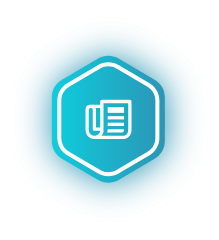 News
5 STEM organisations doing ED&I well that we can all learn from 
Read about the importance of diversity in stem and how five STEM organisations are doing ED&I right & learn from their successes.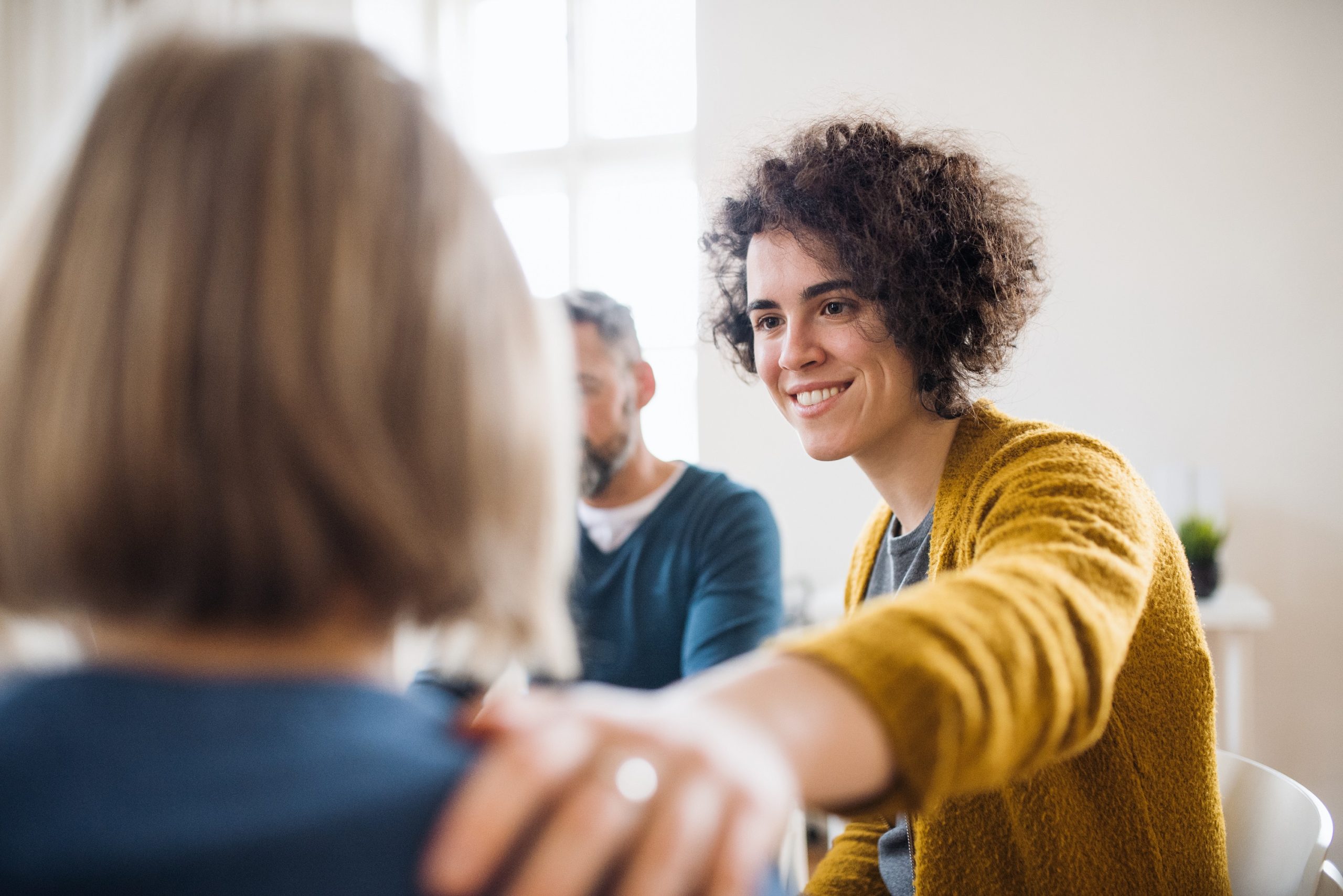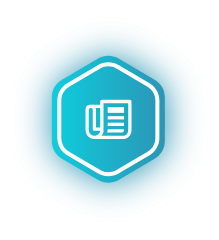 News
5 creative ways to reduce stress in the office and for remote teams 
Discover five innovative techniques employers can use to respond to and reduce workplace stress.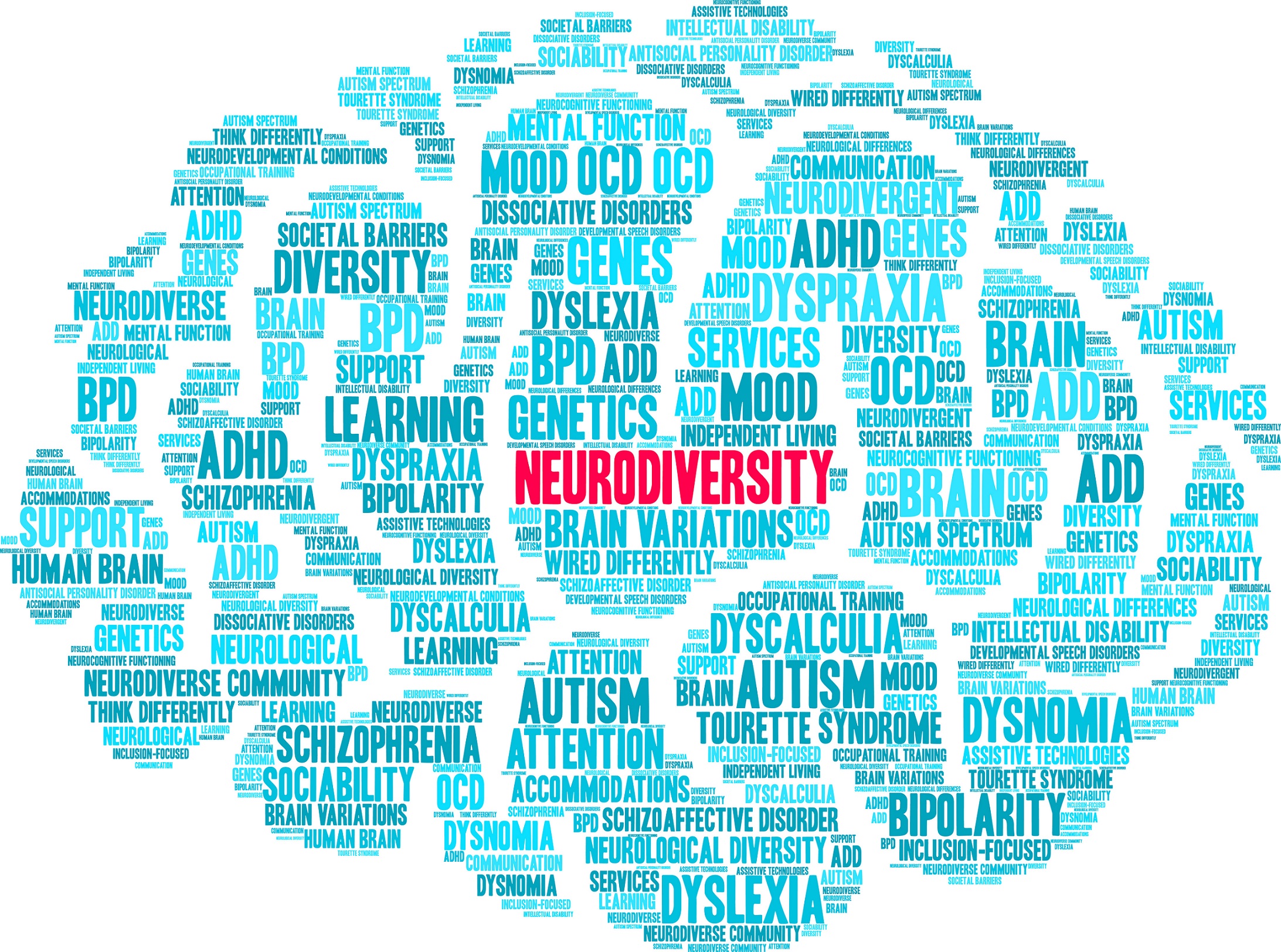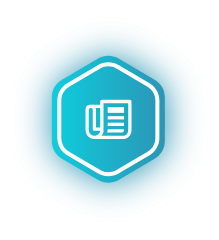 News
Why we should celebrate all types of neurodiversity in STEM
Explore the different types of neurodiversity in the workplace and how you can make your entire team feel supported.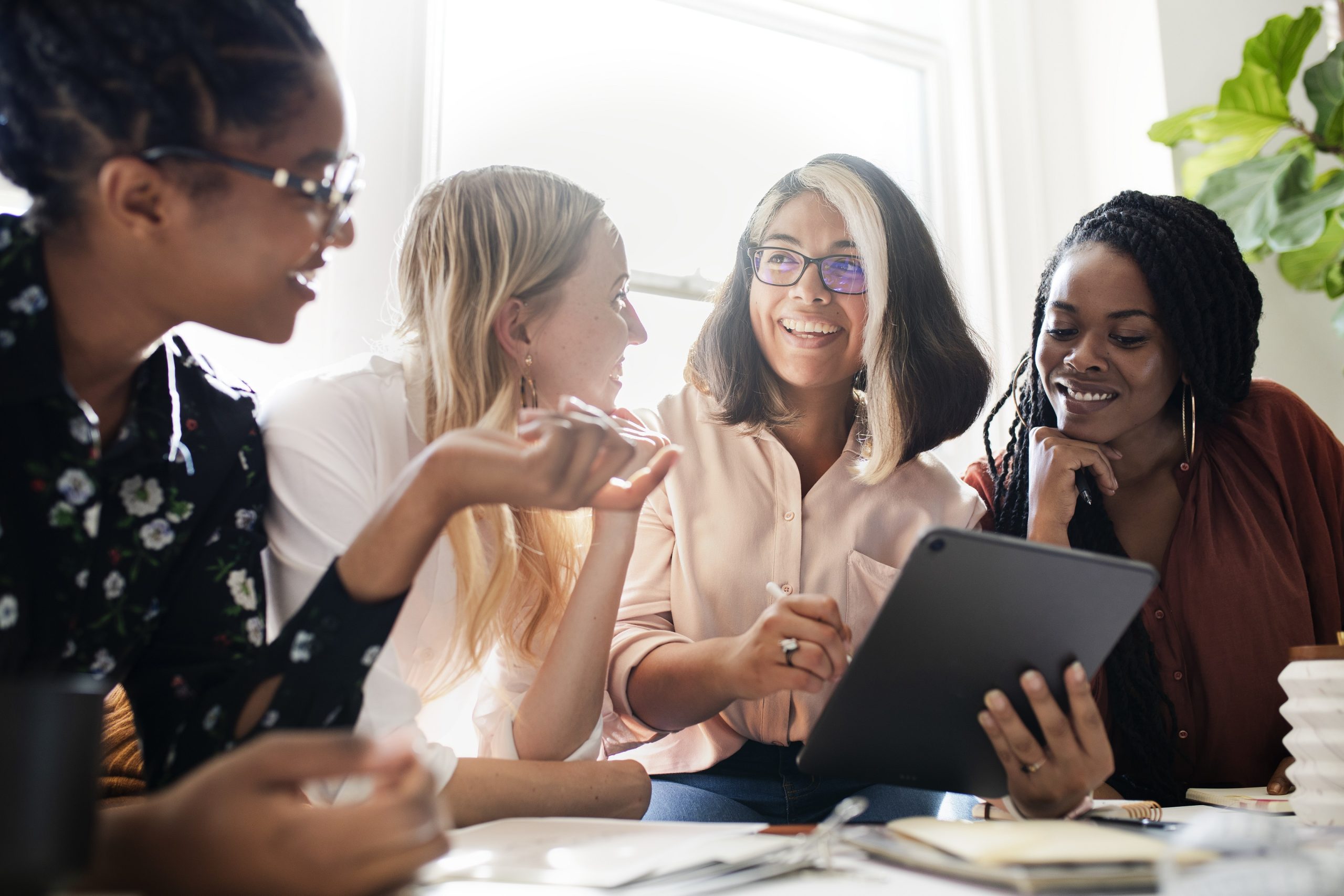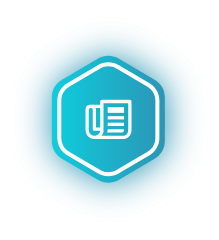 News
5 Ways to support women in your team
We're looking at what really impacts gender equality in workplace and how you can tackle it for your team.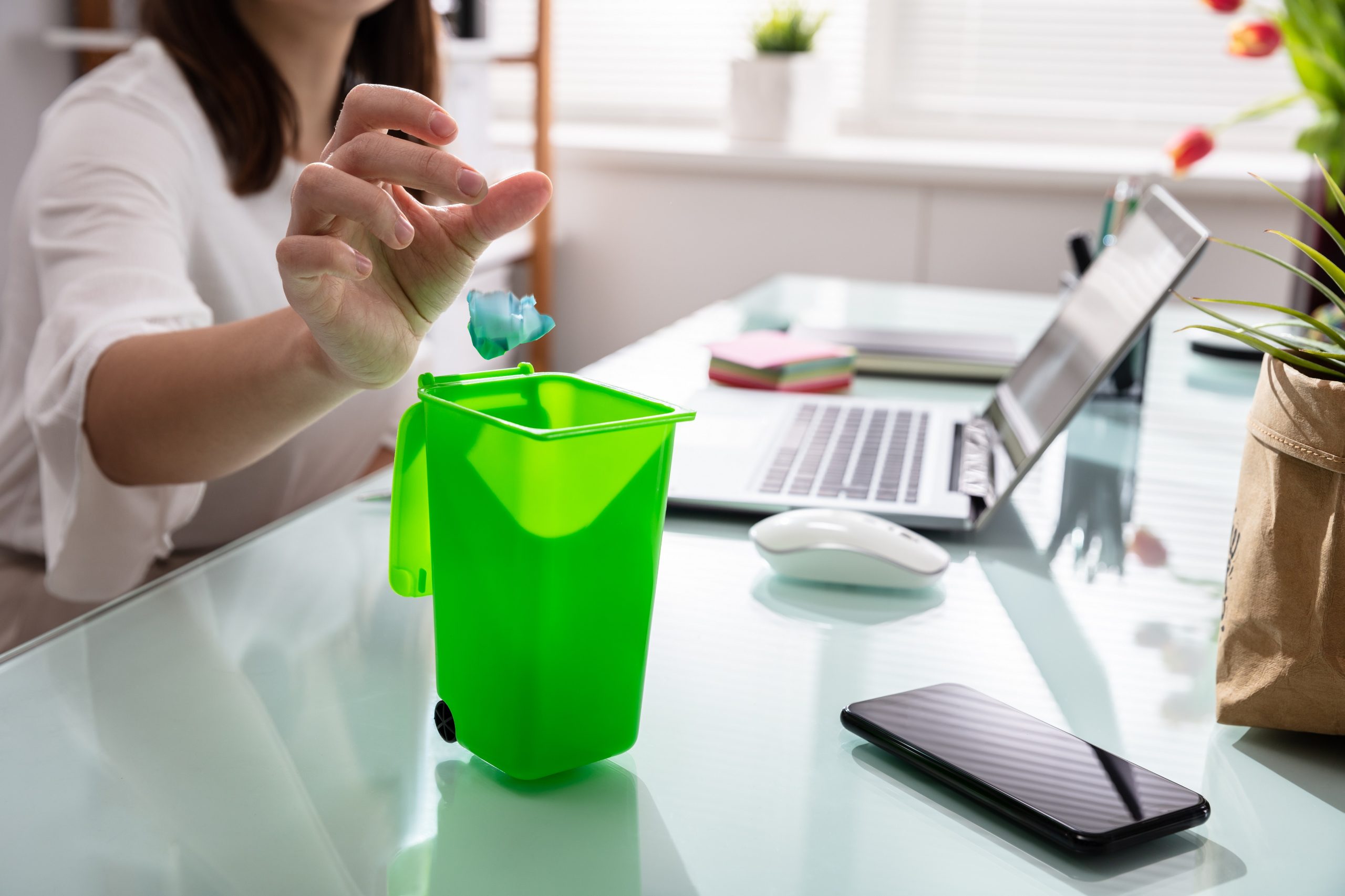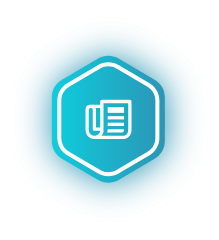 News
Recruiting, strategy, and culture: Make your organisation more sustainable
Learn about sustainability in the office and how to embed sustainable workplace practices within your team.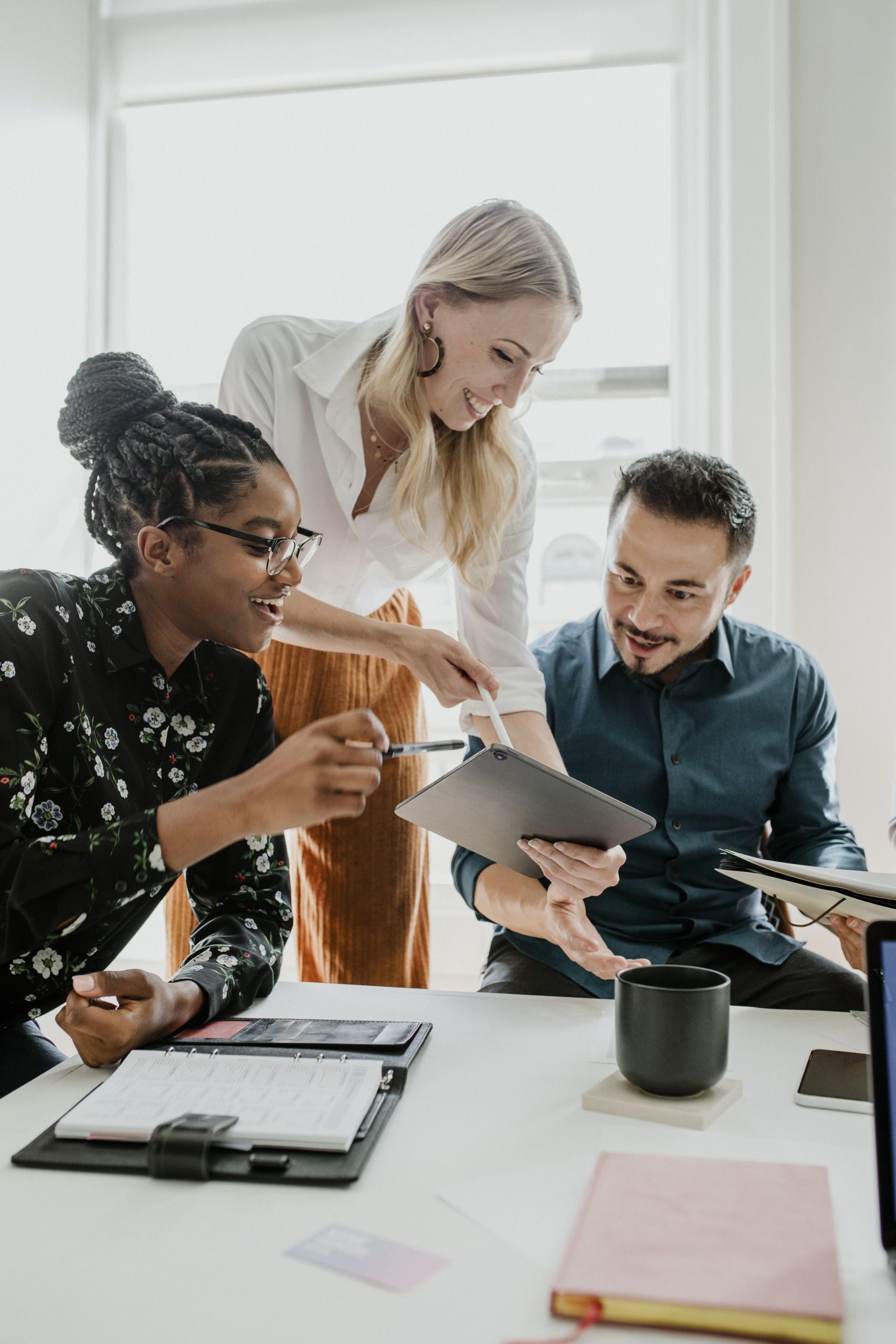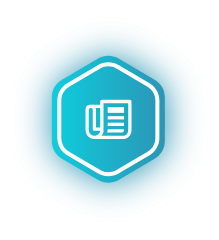 News
How to spot the signs it's time to scale your team
Learn the benefits of scaling a business and get exclusive tips for scaling a business from IntaPeople.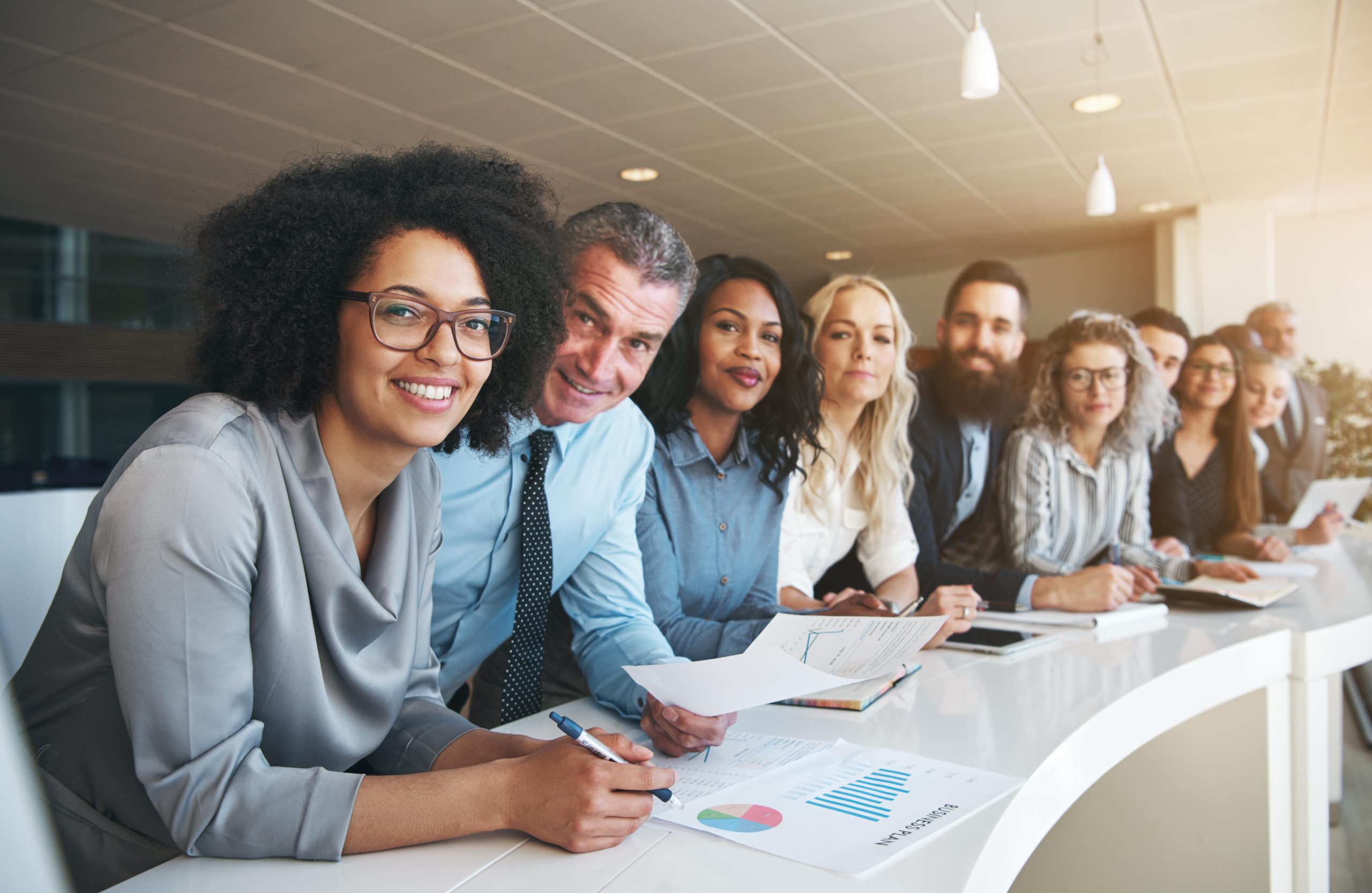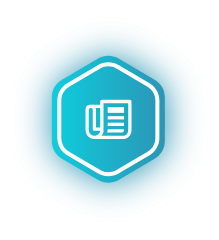 News
Optimise your employer branding for faster hires
Discover the importance of optimising your employer brand awareness to win the talent war and experience faster growth!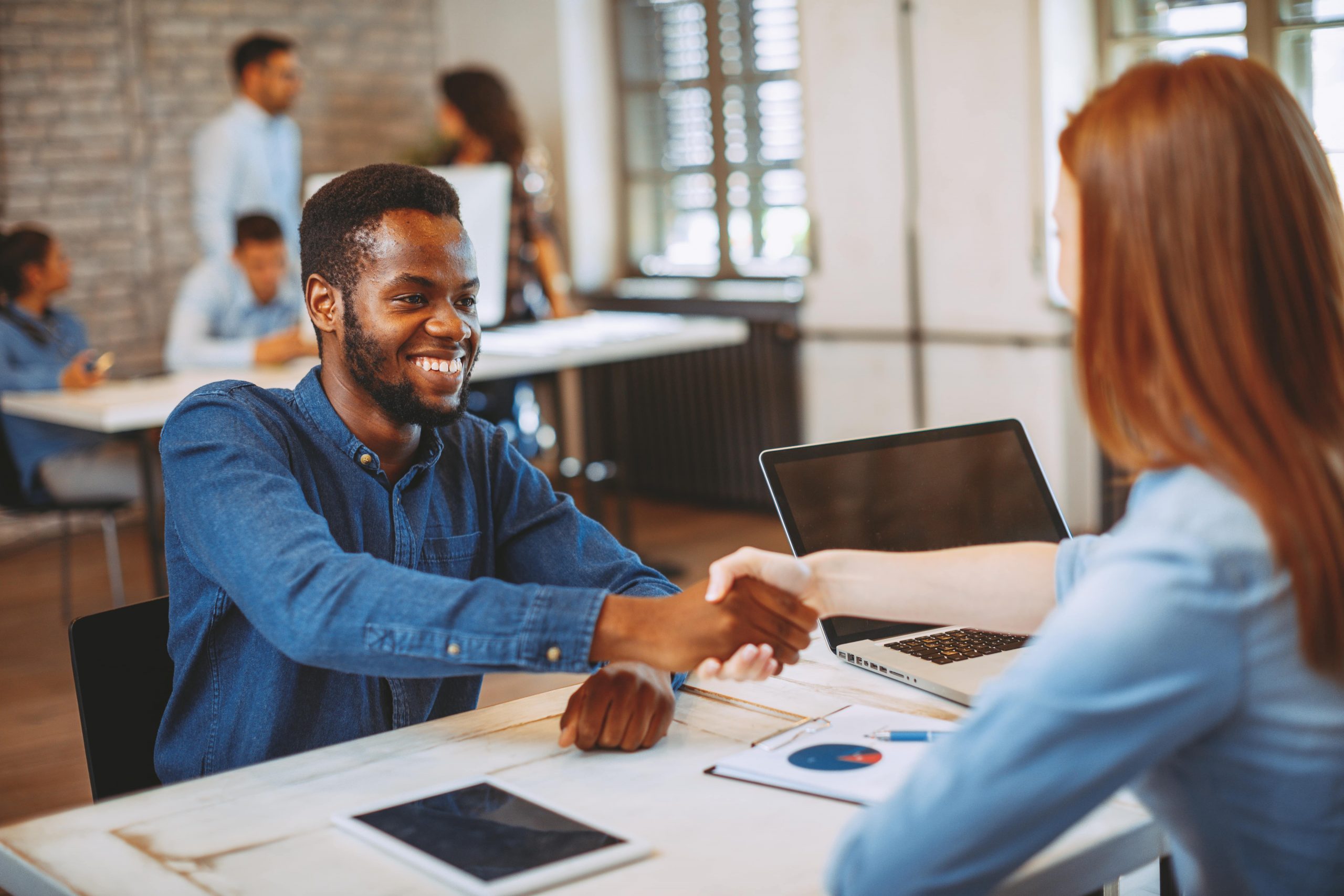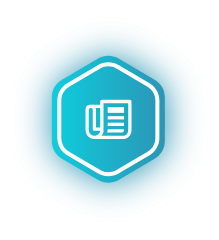 News
What kind of interview questions should you ask IT infrastructure candidates?
Enjoy the IntaPeople guide to IT infrastructure interview questions to ask candidates!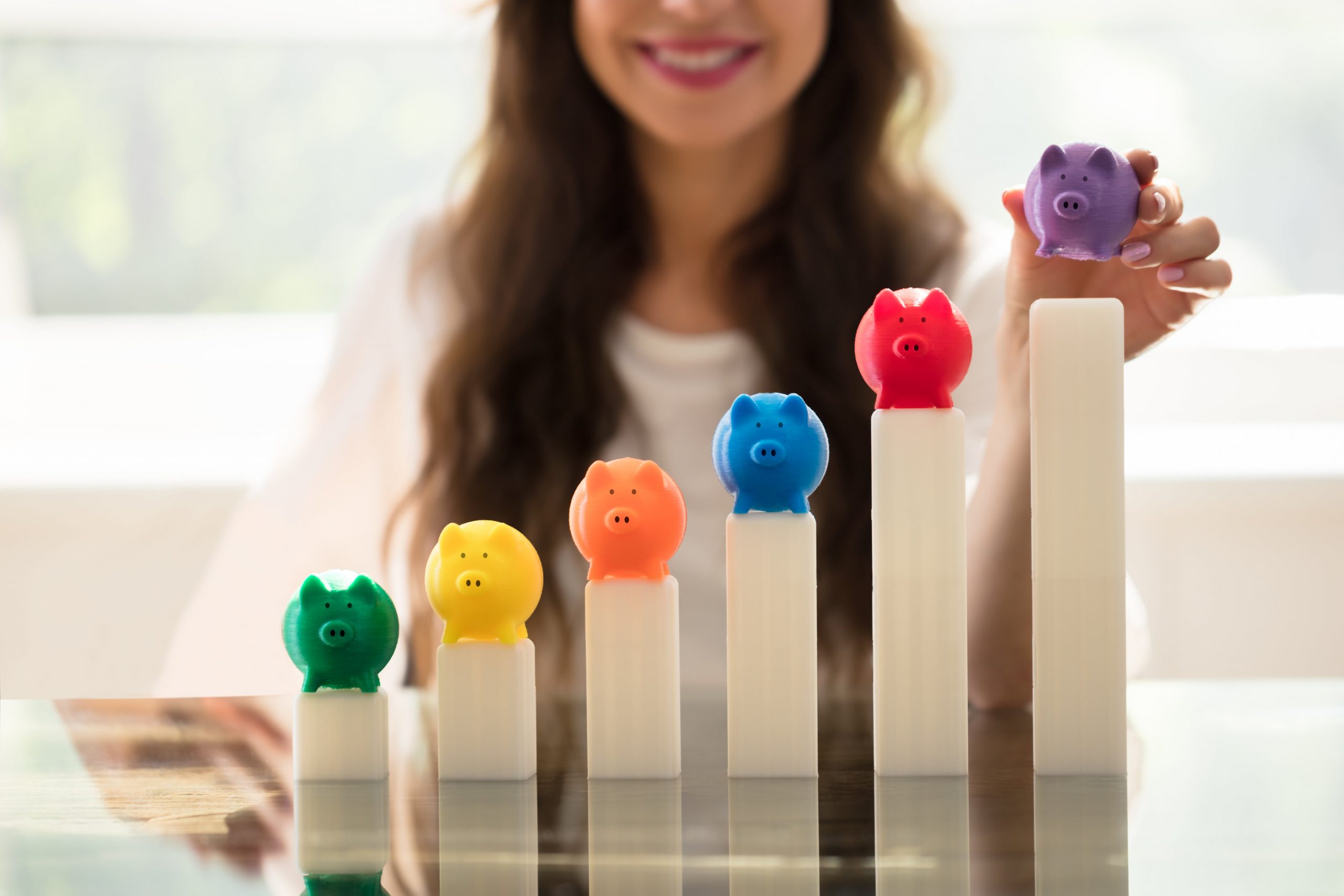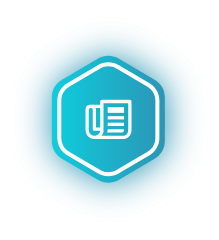 News
Attract top STEM talent with competitive salaries!
To help you set salary ranges that are in line with the market average, we've prepped a mini STEM salary guide!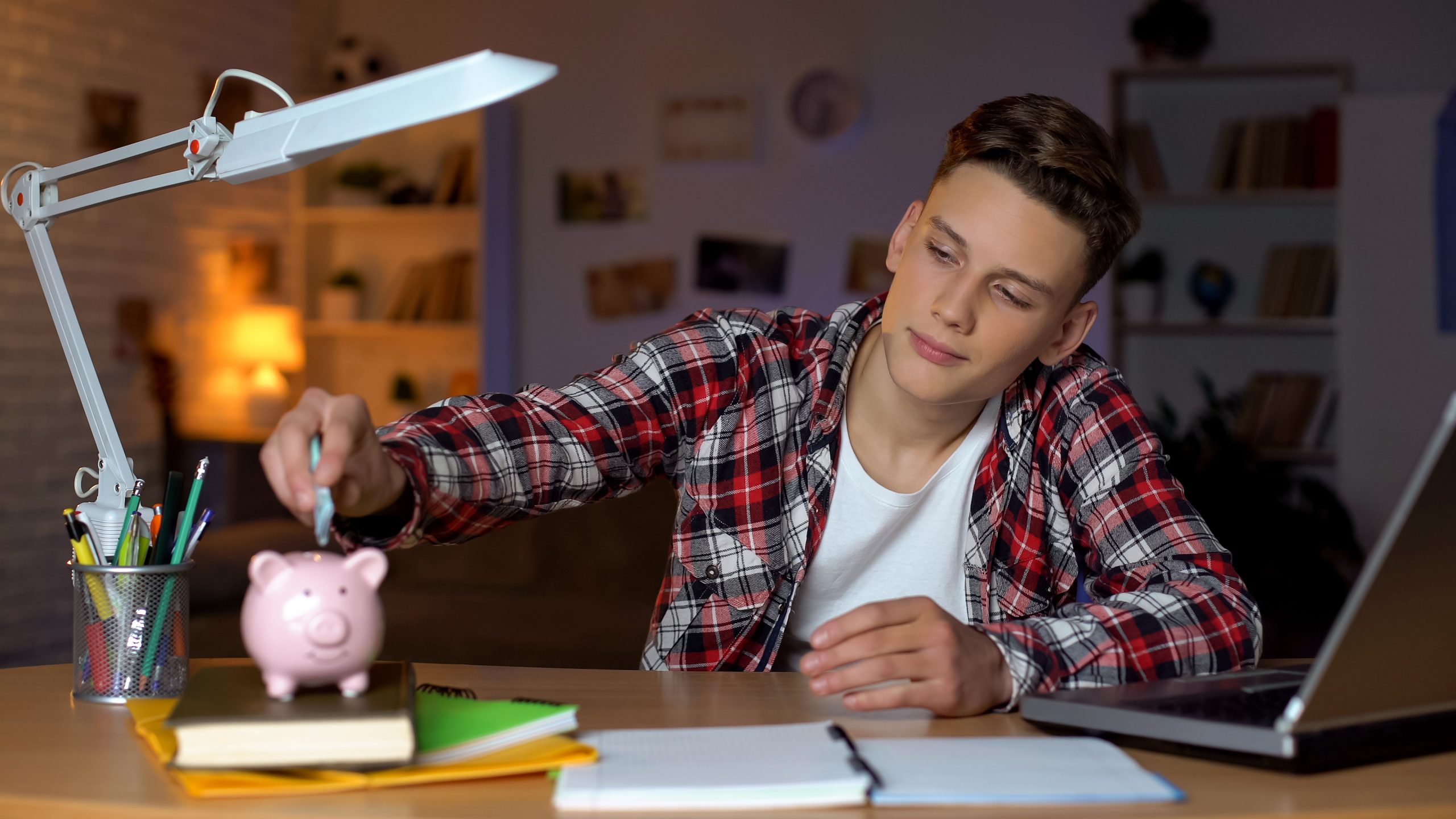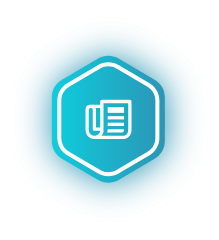 News
Are your IT infrastructure salaries competitive?
Learn how to determine salary for an IT infrastructure position with our mini salary guide!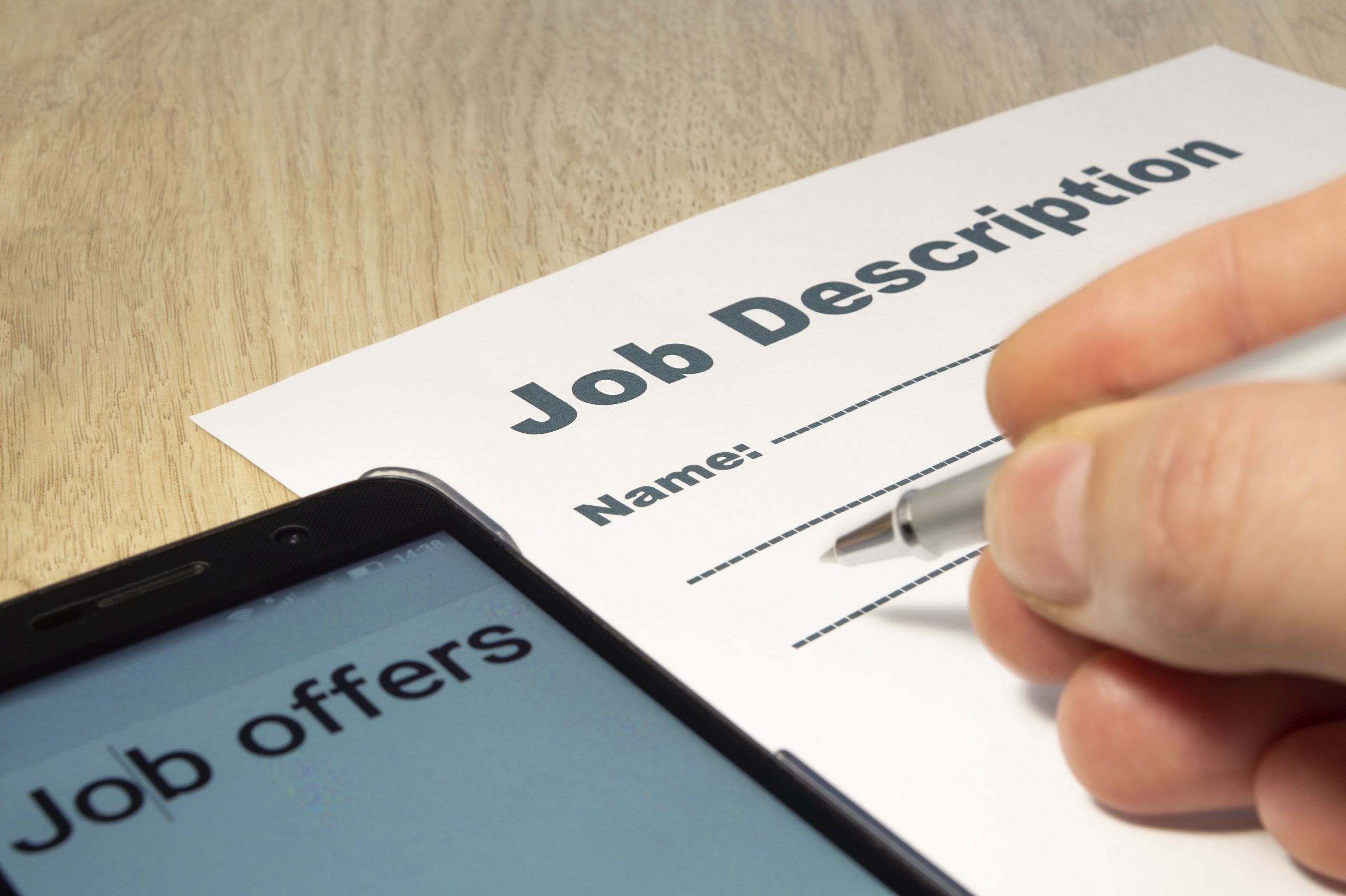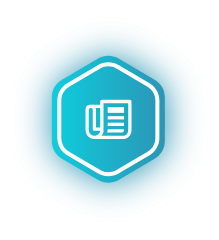 News
How to write an IT infrastructure job description
Ensure you're not turning great IT talent away before they even apply with our guide to writing IT infrastructure job descriptions!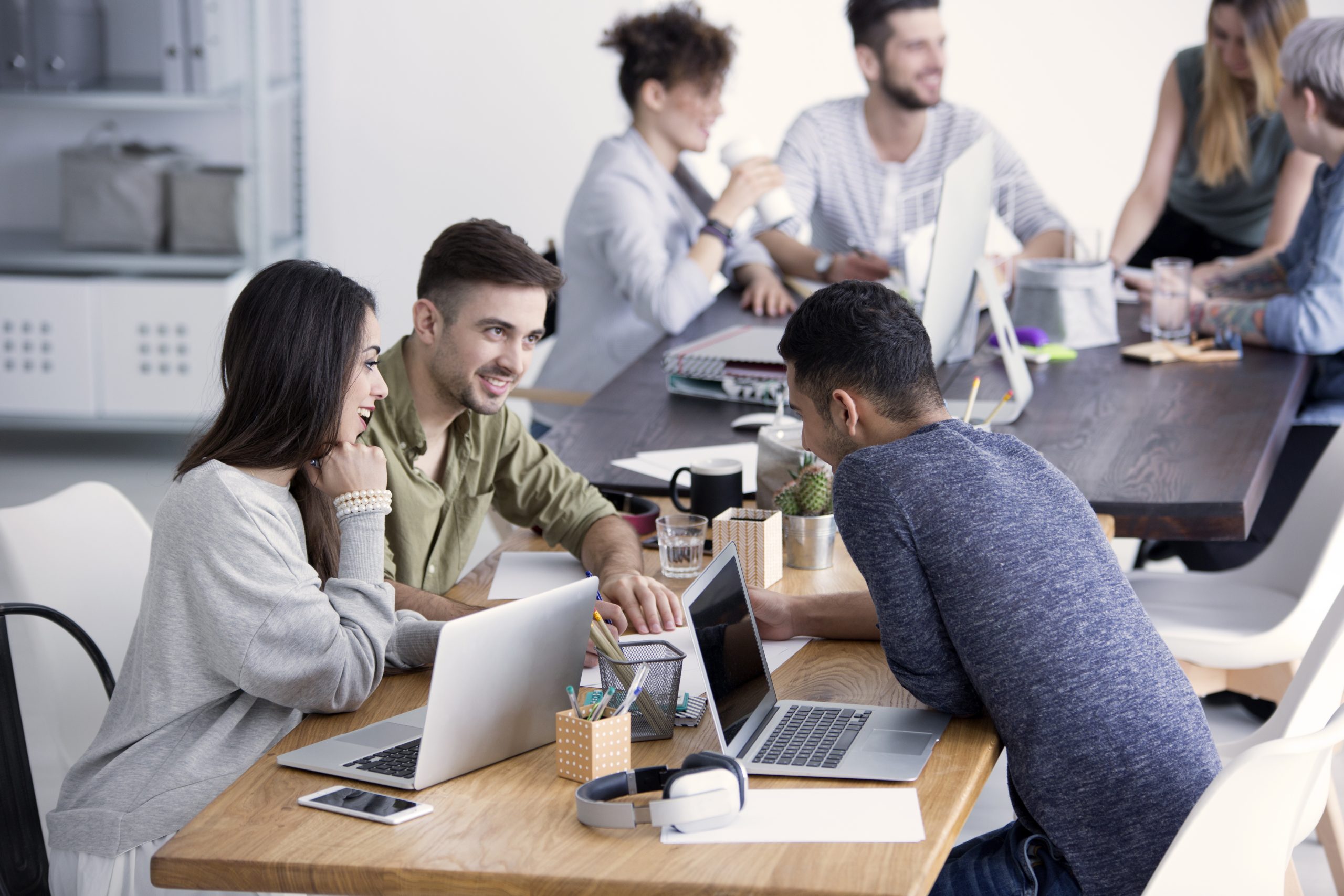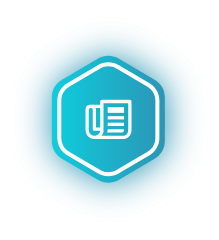 News
How to take charge of your employer branding and attract top talent!
Employer branding is the key to talent attraction and retention. Many companies have a vague idea about what this means but many fall short of utilising...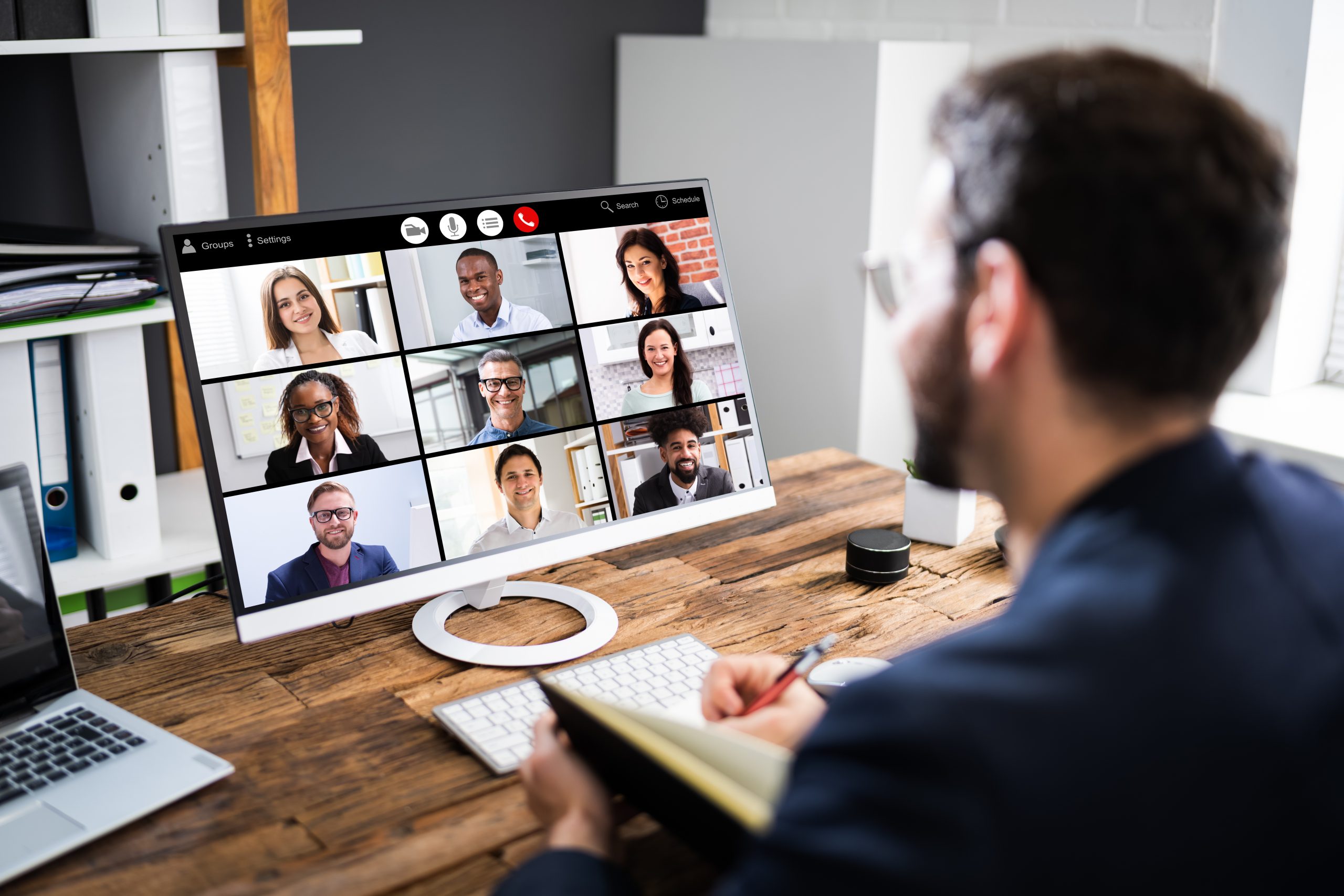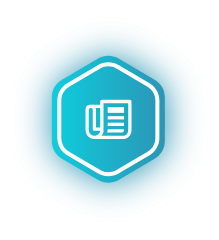 News
Interviewing 101 for hiring managers
Some hiring managers will have been with you for years and years, and some may be newer to the game. However, the world of work is a very different landscape than it was 12 months ago...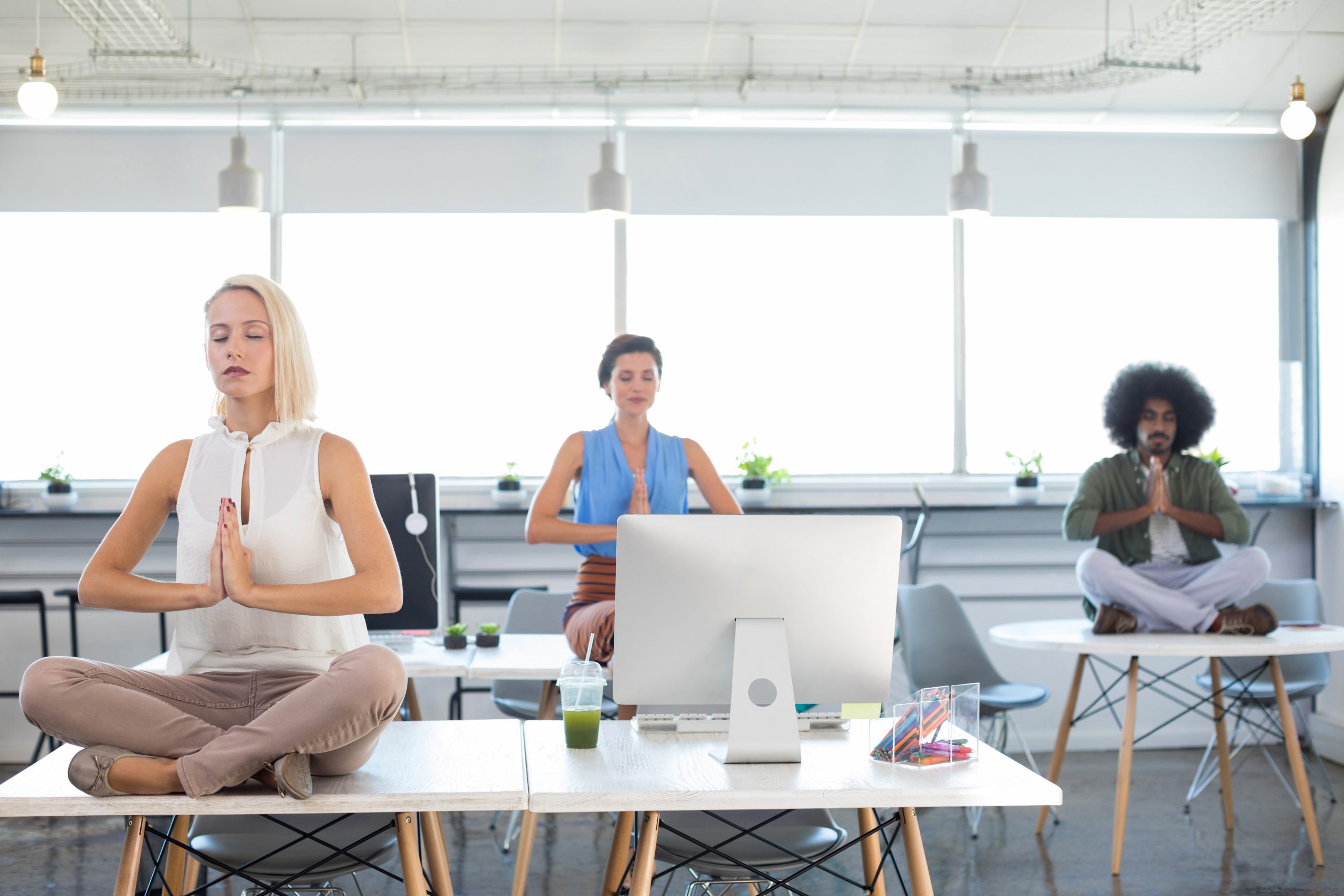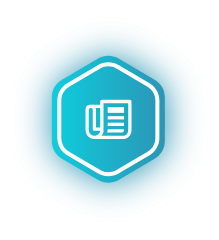 News
How to create a supportive working environment for your employees' mental health
Mental health is one of the biggest challenges in the workplace today. Currently, 70 million days are lost each year due to mental health-related time off and costs...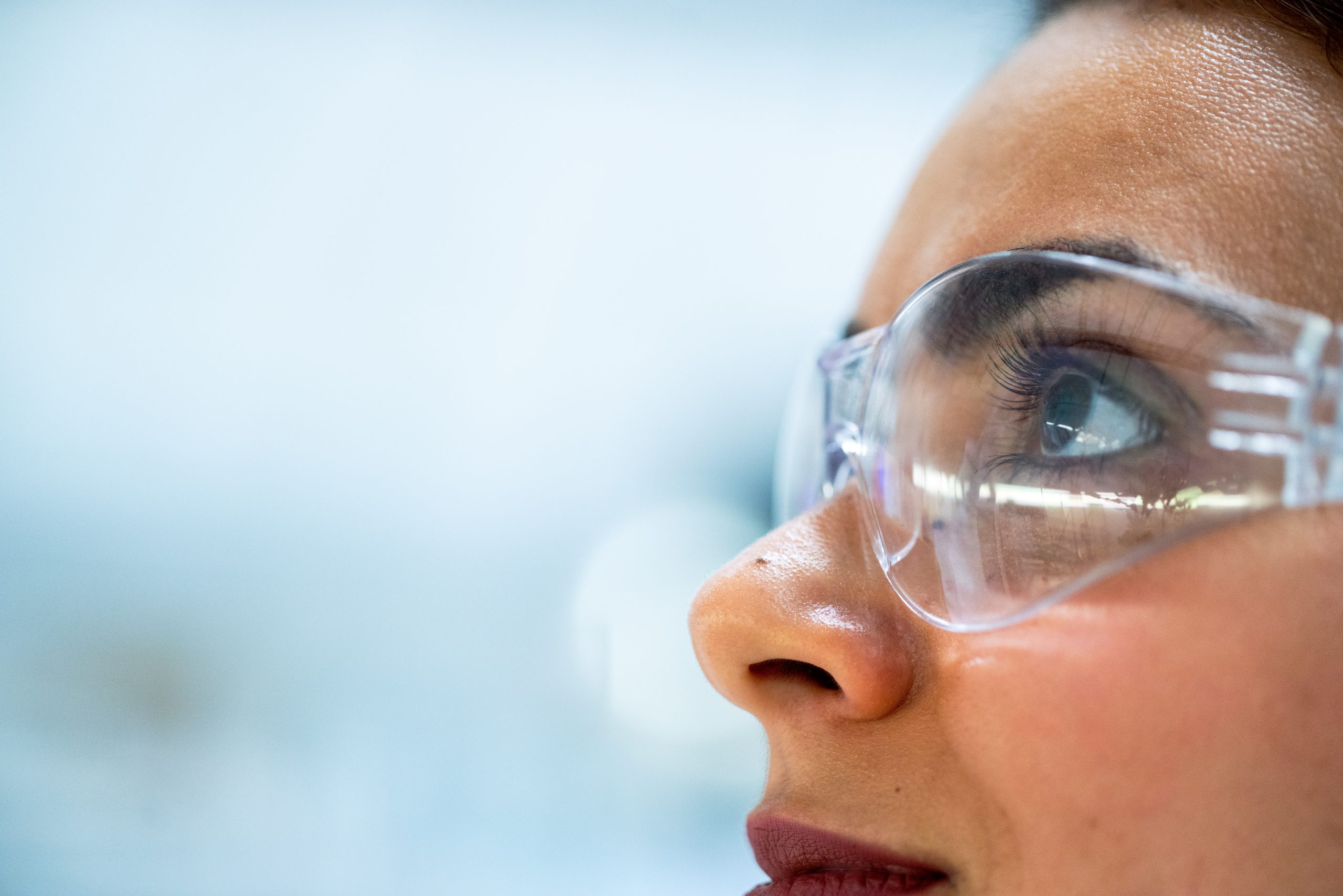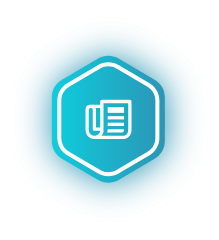 News
How to support diversity and inclusion in life sciences, pharma and STEM
Find out how to support diversity and inclusion in your hiring strategy and ensure you're contributing to righting the gender imbalance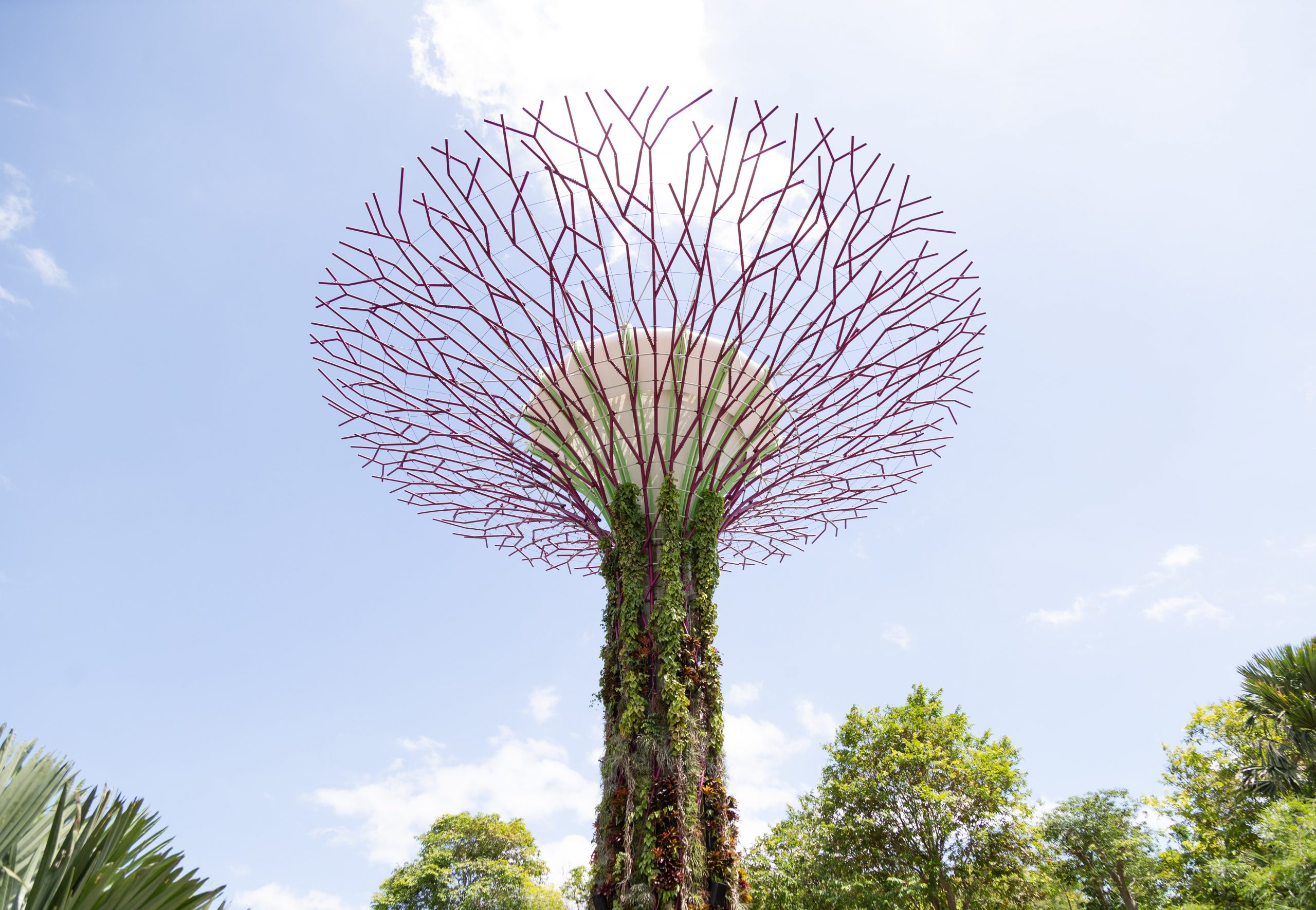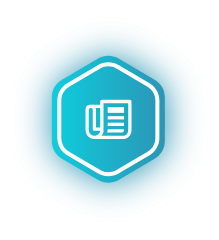 News
Finding the right candidates for sustainable engineering
Learn how you can find great sustainable engineering candidates and do your part for the planet.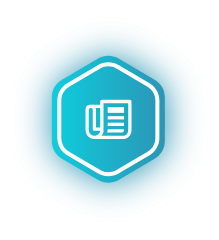 News
How and why we should all be supporting diversity in life sciences and pharma
A quick Google search will show women account for 45% of the overall UK STEM population. However, when we delve deeper into this figure, we...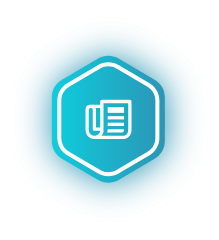 News
Understand IR35 and win the competition for contractors
Learn what the changes to IR35 mean for your business and how you can better engage with IT Contractors moving forward.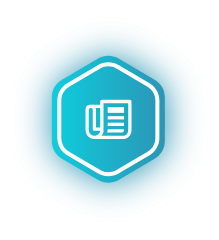 News
How to promote employee wellbeing in winter
Enjoy our winter wellbeing tips and employee wellbeing initiatives and gain the benefits of watching employee retention and happiness soar!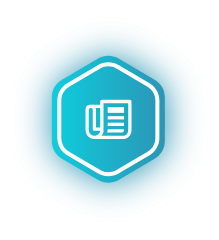 News
How to recruit and hire great software developers
Get on top of your software developer recruitment strategy with interview questions to draw out relevant soft skills.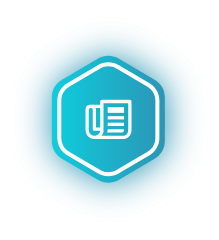 News
4 female leaders in STEM and how they got there
Be inspired by five famous women in STEM and the female leaders who are paving the way for the future of STEM!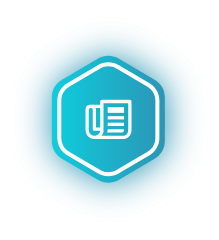 News
Closing the gender gap in STEM: What we need to do today
It is well-documented that women are underrepresented in STEM fields. We're looking at ways we can close the gender gap in STEM, find out what you can do!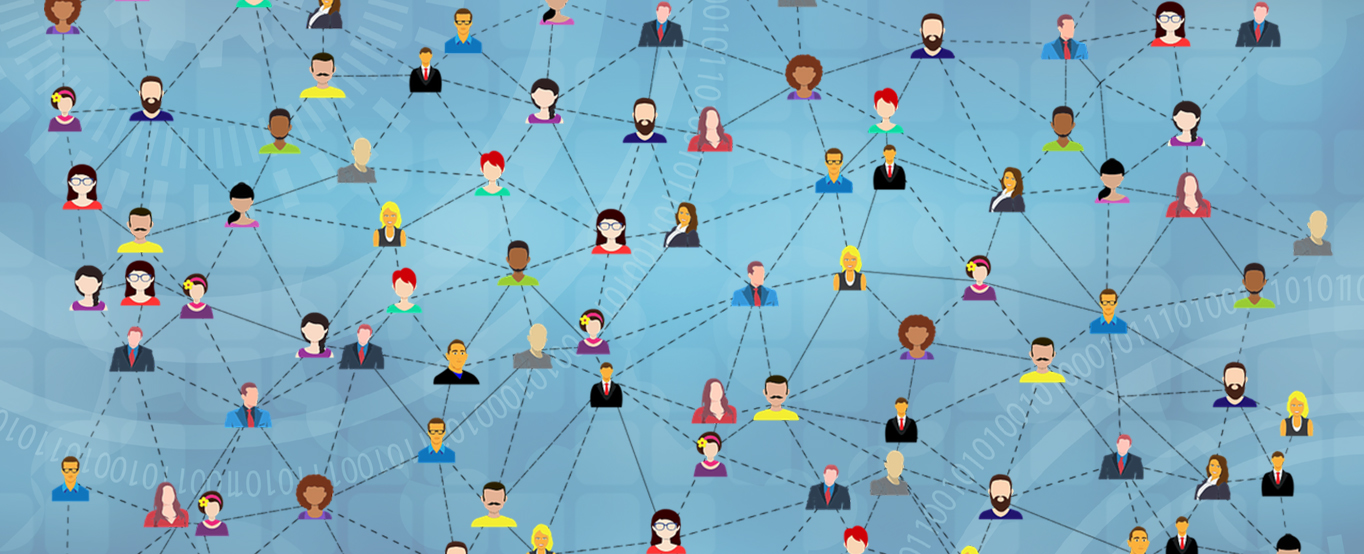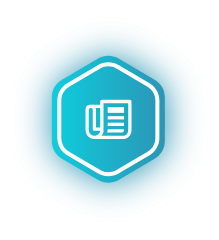 News
How talent mapping will improve your recruitment
Our talent mapping service provides you with detailed insight into the candidate market that generic salary benchmarking and job evaluation tools can't provide.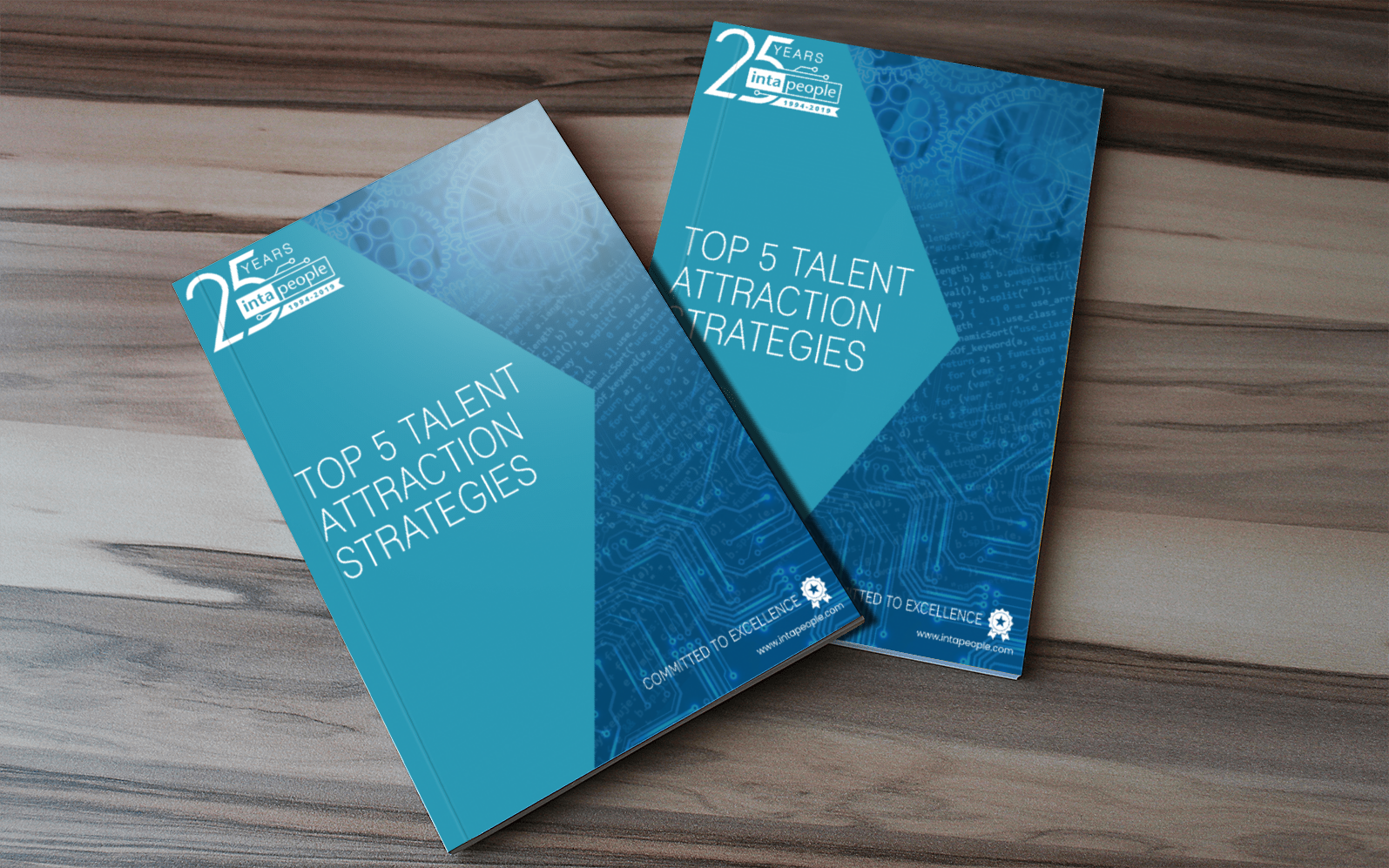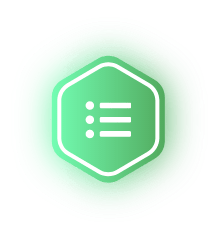 Guides
Top talent attraction strategies
We have compiled the top 5 talent attraction strategies used by some of the leading Welsh companies into a handy guide to help your business attract the best technical talent.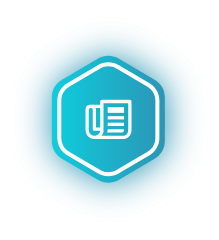 News
Outplacement services
We provide support to your employees affected by redundancy, helping them confidently navigate the job market and quickly transition into a new role.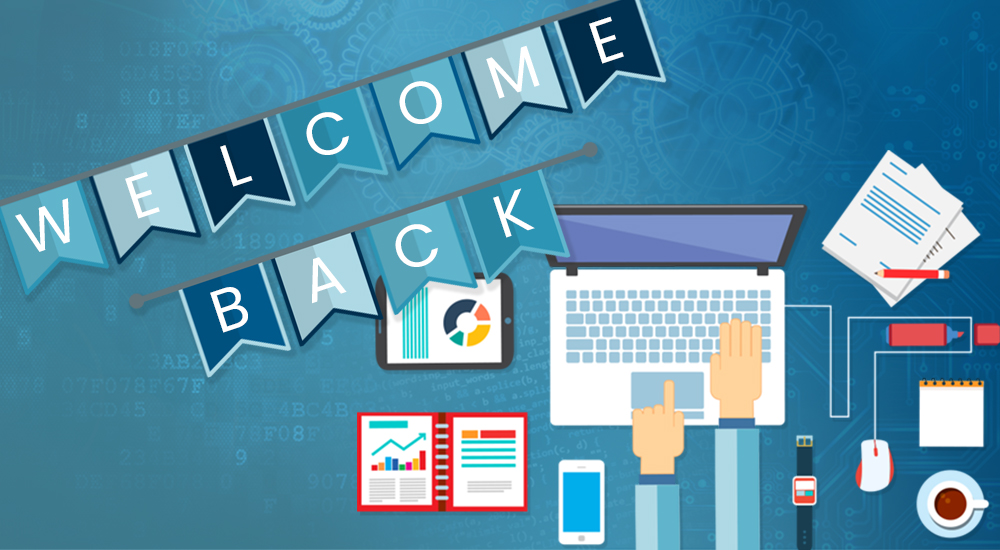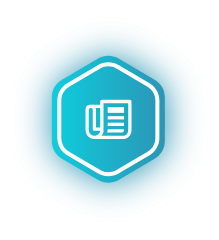 News
How to help employees return to work from furlough
What are the challenges of recalling furloughed employees and how can you ensure a smooth transition when they return to work?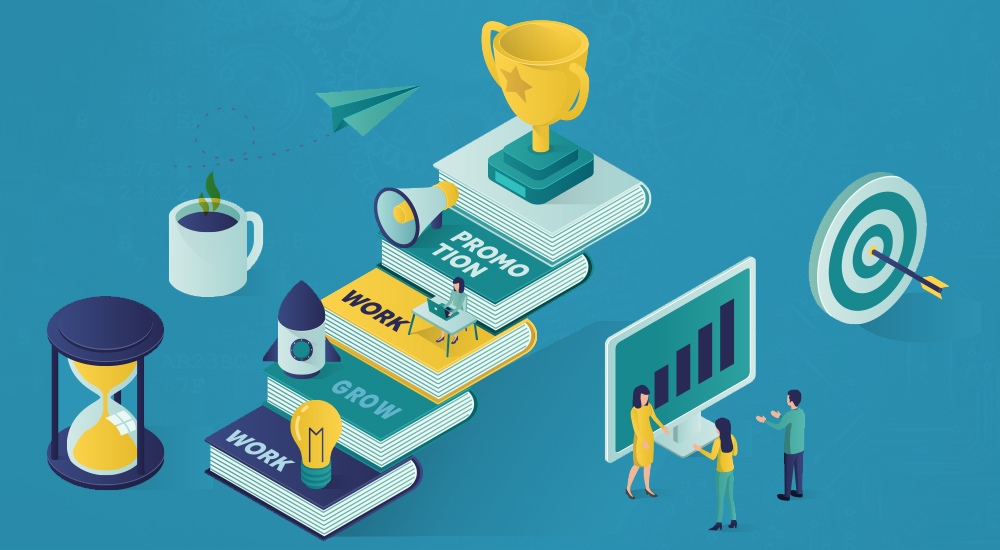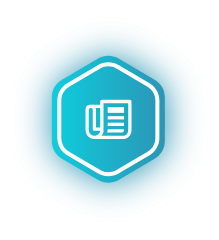 News
How can succession planning help your business?
Succession plans are essential to disaster-proof your business, but it can also improve staff retention if employees are recognised and promoted.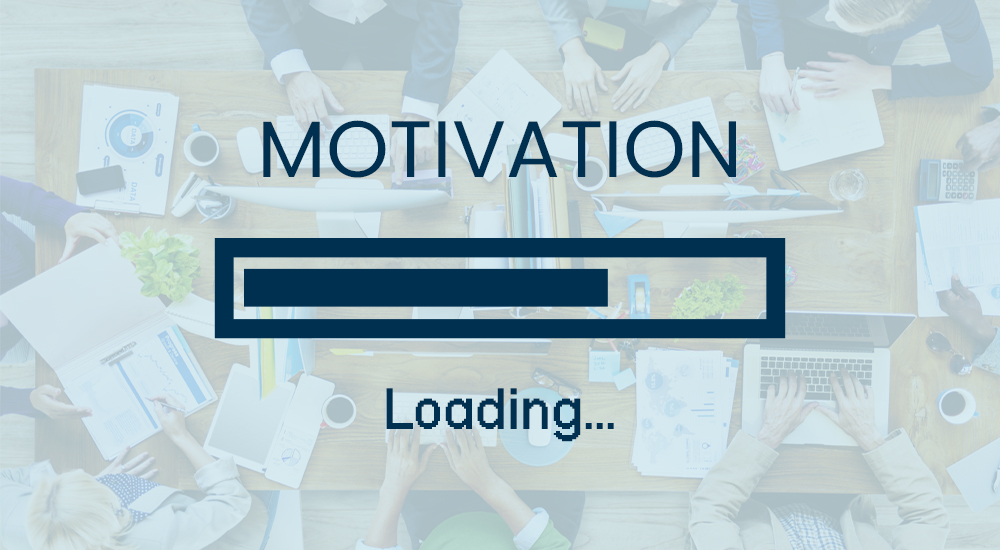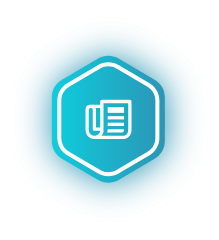 News
5 ways to motivate your tech team
Keeping your team motivated is vitally important to retain valuable employees. So, what can you do to motivate your tech team? Here we look at 5 top tips.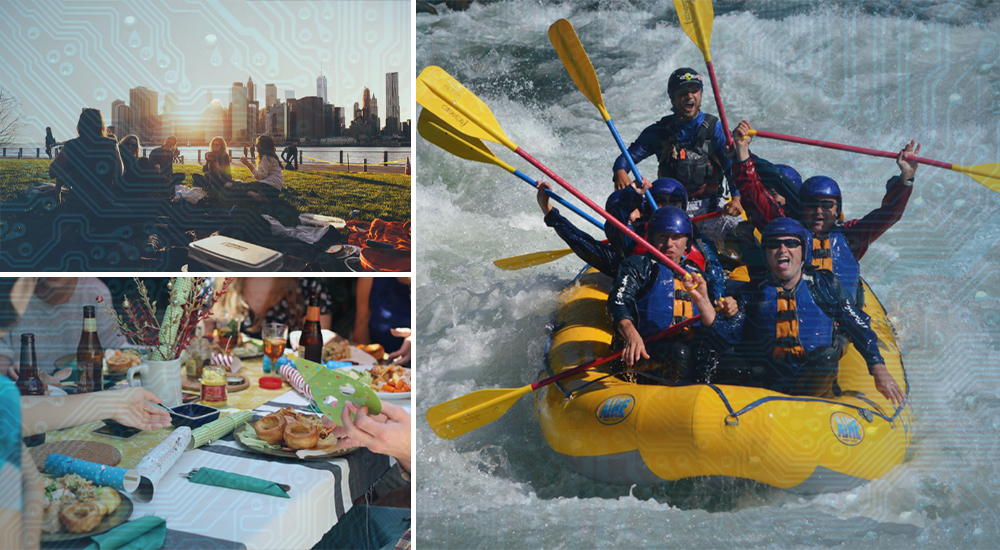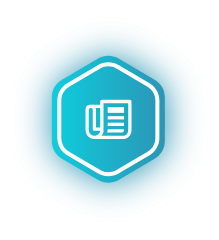 News
Team building activities for technology companies
How can you keep your team motivated and improve staff retention? Team building activities can be a fun way to let off steam and boost morale.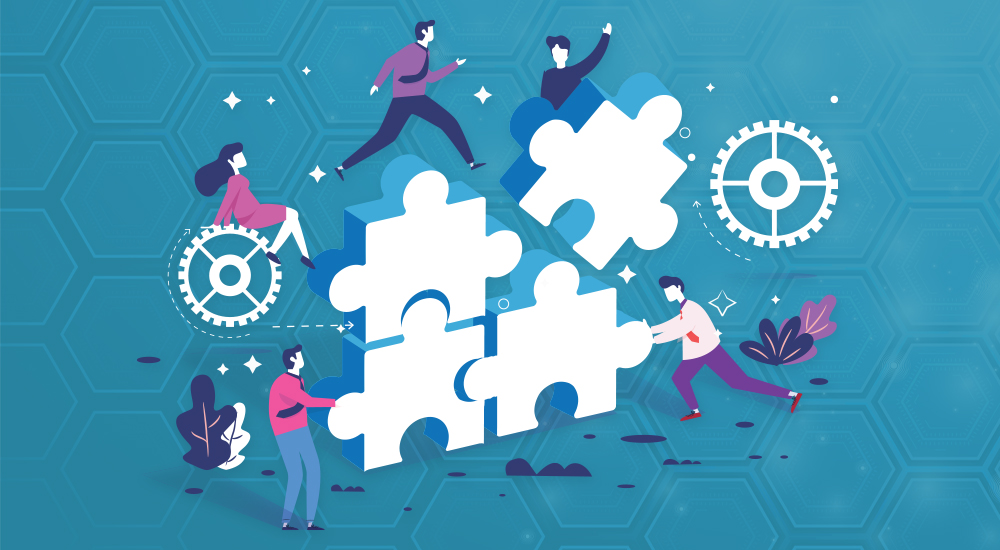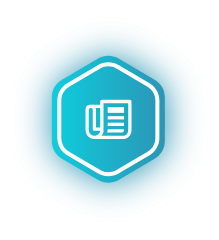 News
How to successfully manage a remote team
With more employees remote working, knowing how to successfully manage a remote team is vital. Here we share simple strategies to keep your team on track.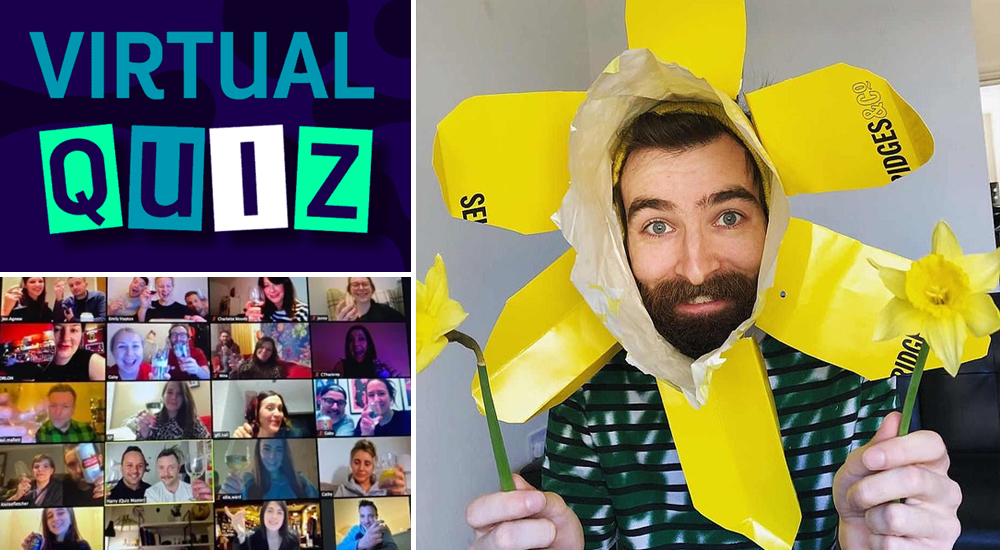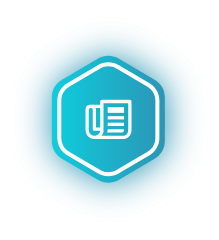 News
Remote team building activities, what are your options?
Just because you're working remotely doesn't mean you can't implement team building activities, it's about trying new things to keep spirits up.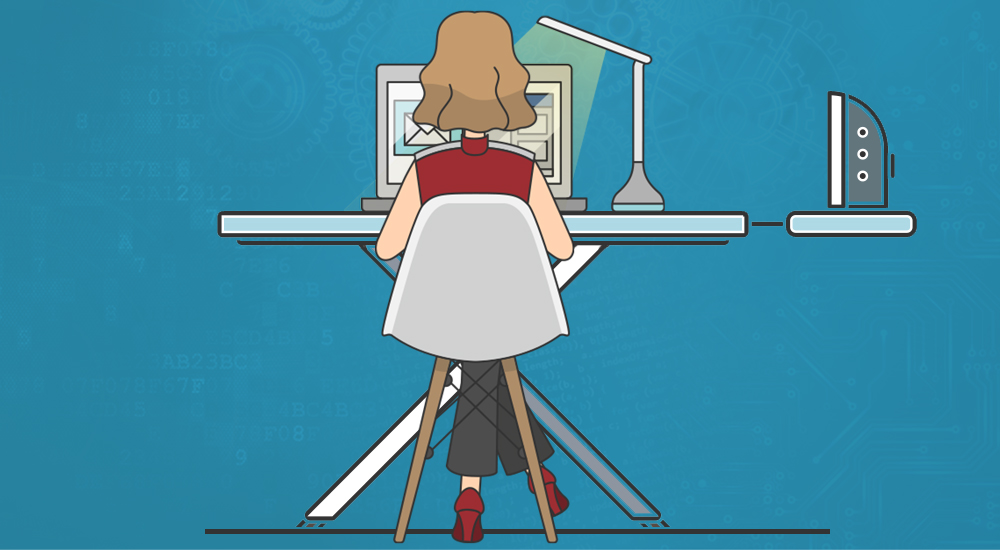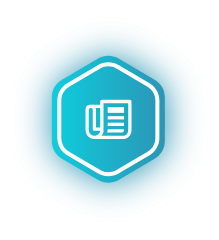 News
How to protect your employees working from home
If your staff are now working from home, you need to review your occupational health and safety guidance to ensure their wellbeing is maintained.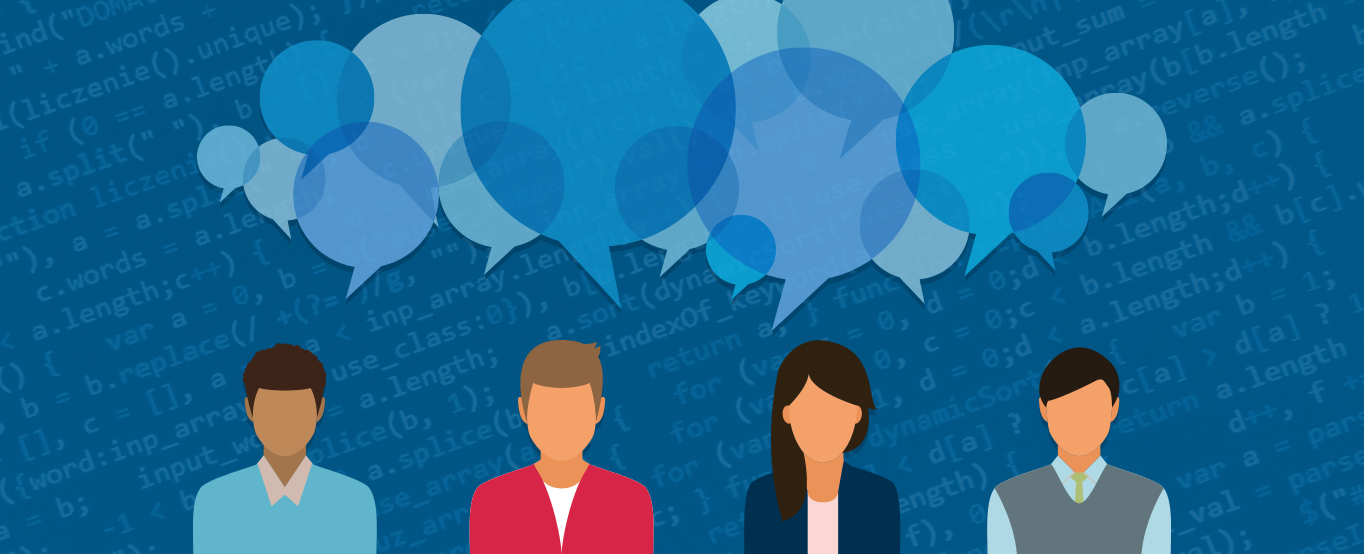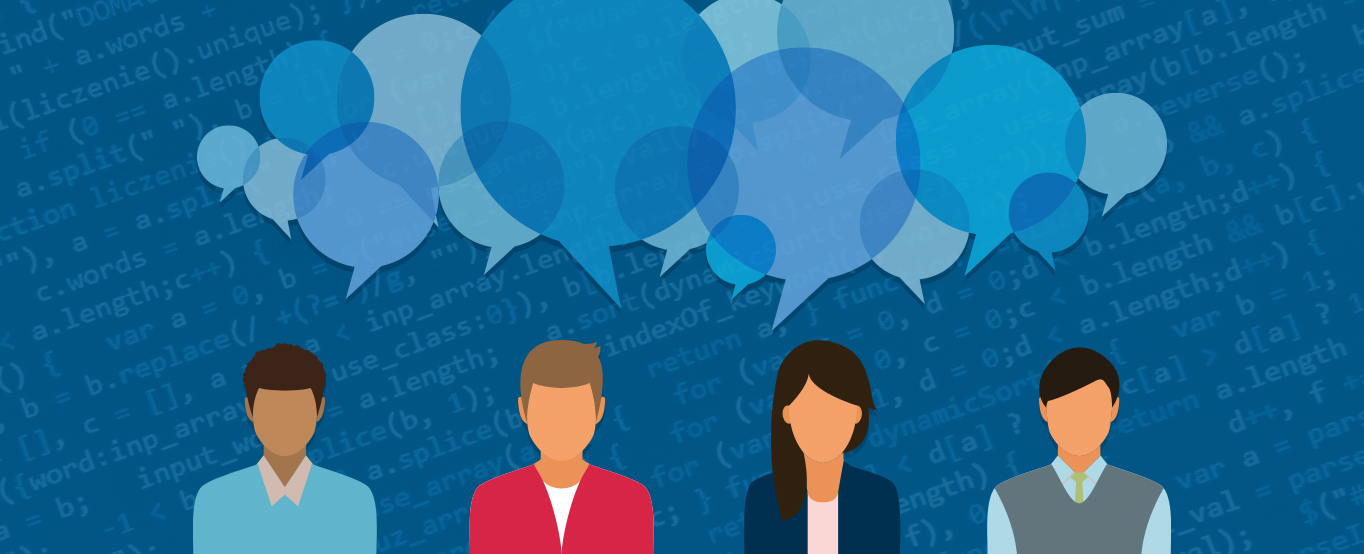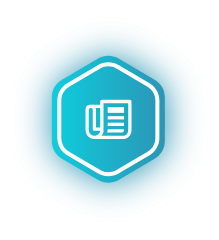 News
Tech leaders' top tips to manage remote teams effectively
We asked tech leaders for their top tips for effectively managing remote teams and this is what they said…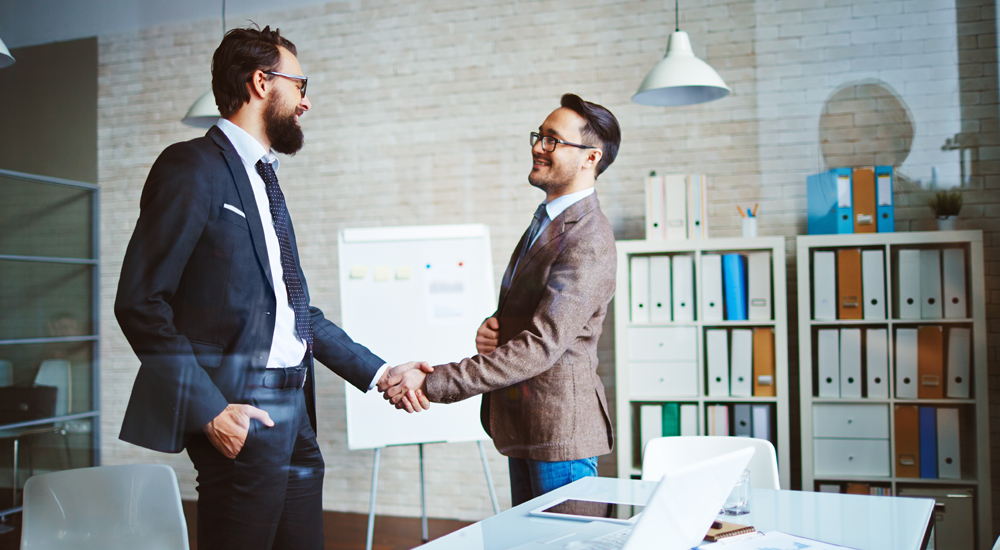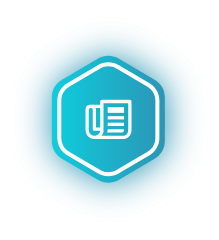 News
Top 5 tips to help new employees settle in when joining your start-up
What can you do to ensure new starters have a smooth transition into your company?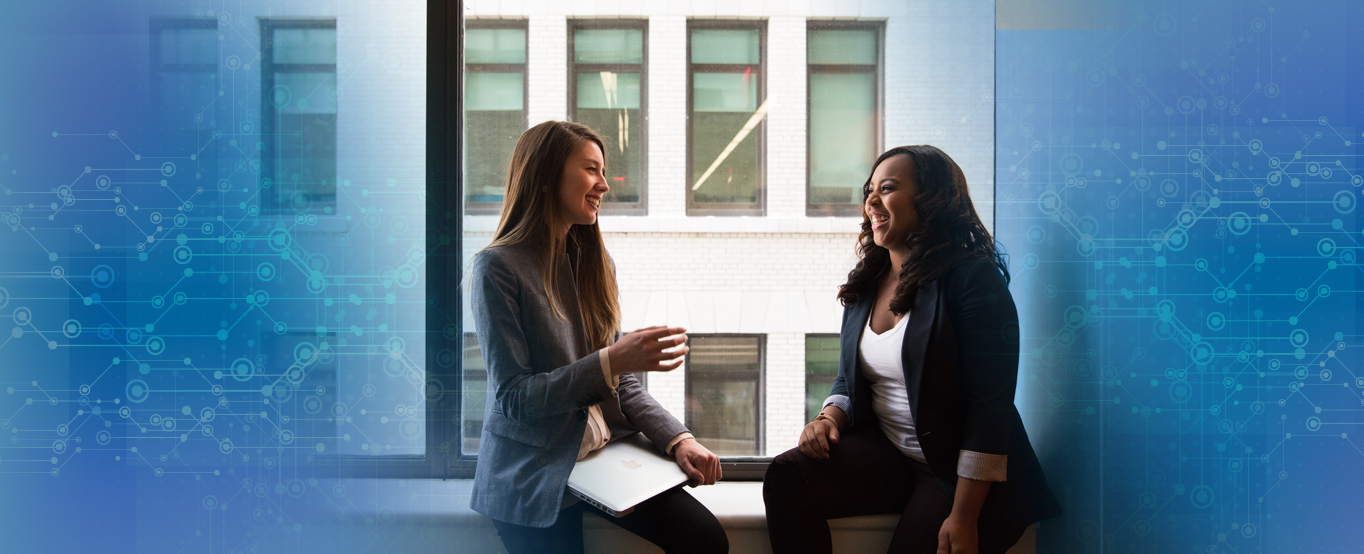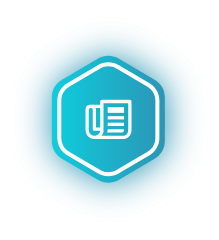 News
5 ways SMEs can get the most out of new employees
For SMEs new hires can have a big impact, it's important they settle in their role quickly. Here are top 5 tips for getting the most out of your new staff.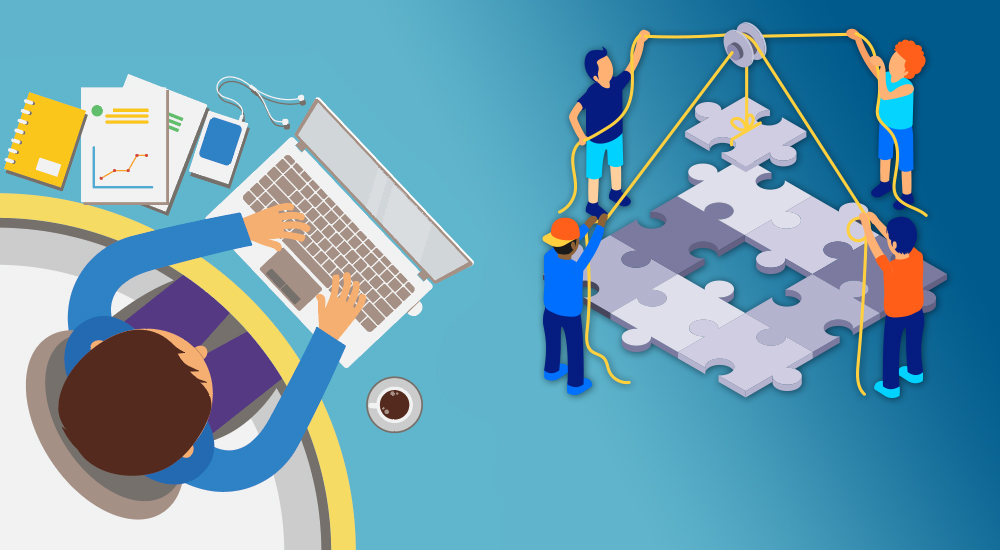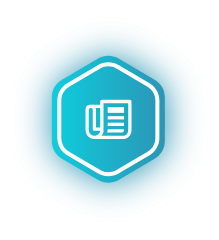 News
Top tips for onboarding employees remotely
Onboarding remote employees remotely is a new challenge companies are facing. So, how can you get new starters set up and integrated with the team?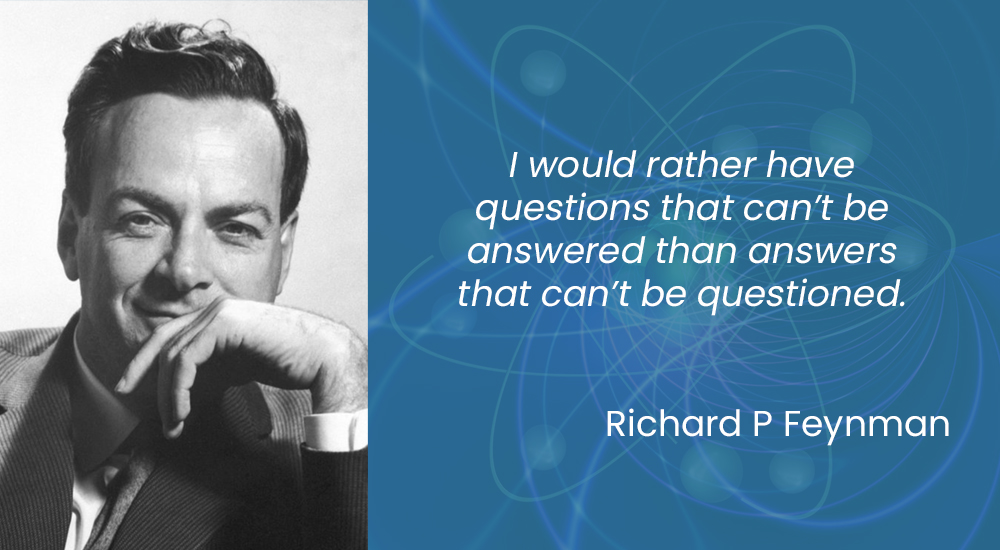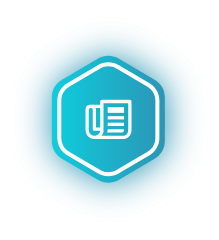 News
Top 10 interview questions for physicists
We asked our clients what interview questions they ask when hiring physicists and compiled the best to help you create a positive interview experience.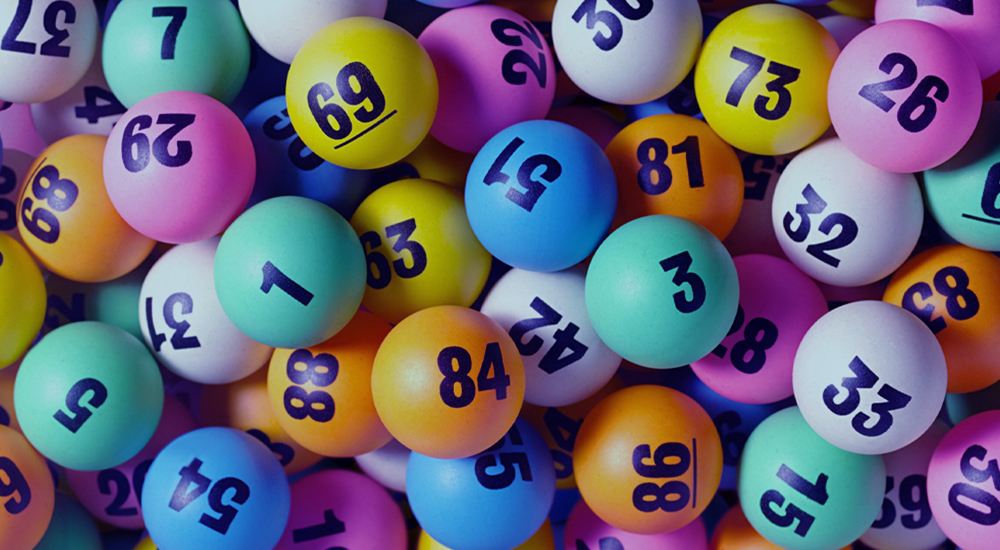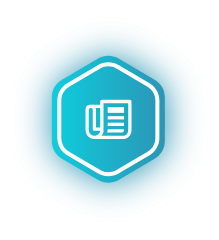 News
35 commonly asked project manager interview questions
With so many IT project managers available it can be a bit of a lottery. Take the gamble away from your recruitment by asking the right interview questions.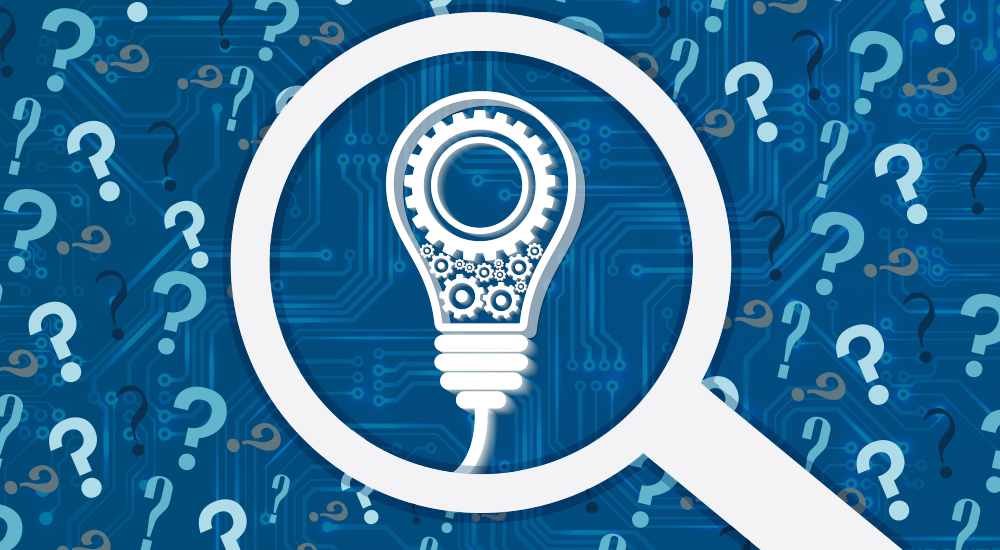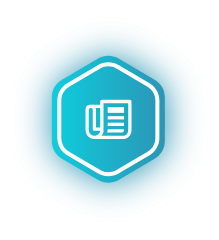 News
Top engineering interview questions for hiring managers
What attributes make a good engineer? What questions can you ask to assess these candidates? Here we highlight some key engineering interview questions.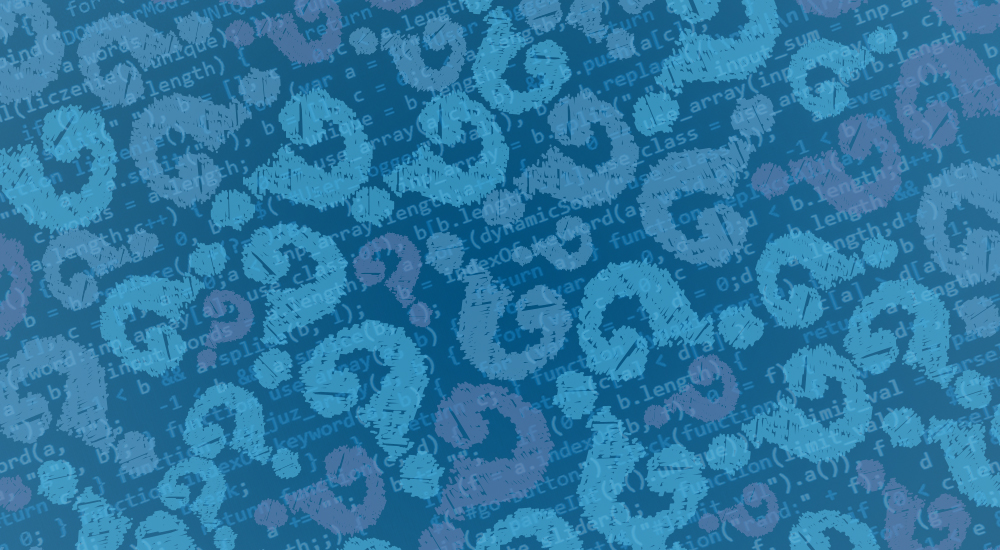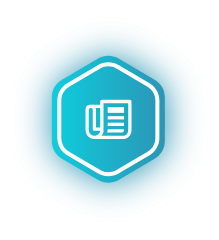 News
Interview questions to ask software developers
You've written the job advert; you've shortlisted candidates and now it's time to interview the software developers, but what questions should you ask?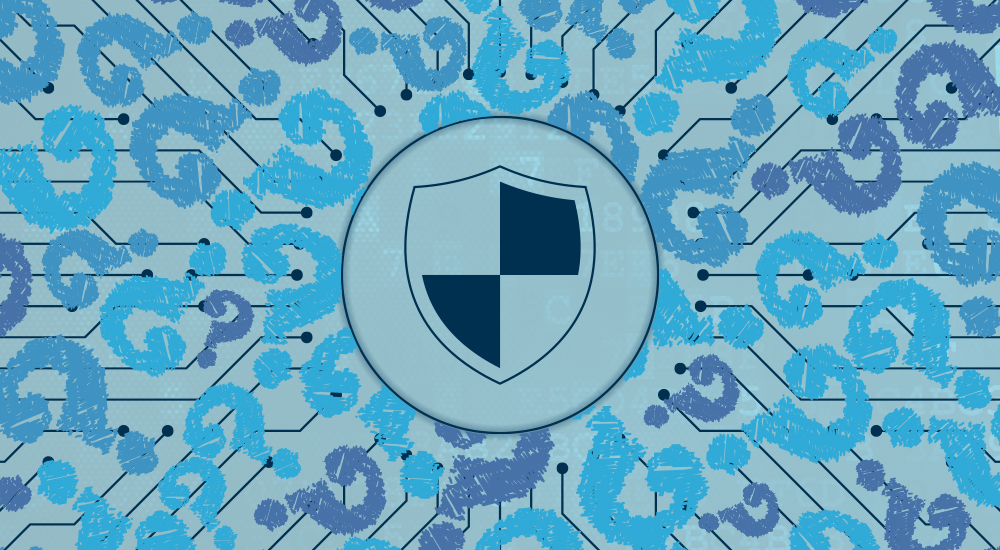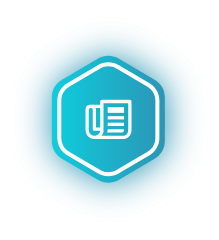 News
Cyber security interview questions from hiring managers
A hiring manager's guide to cyber security interview questions; what do other managers in the industry ask? We asked our clients to find out.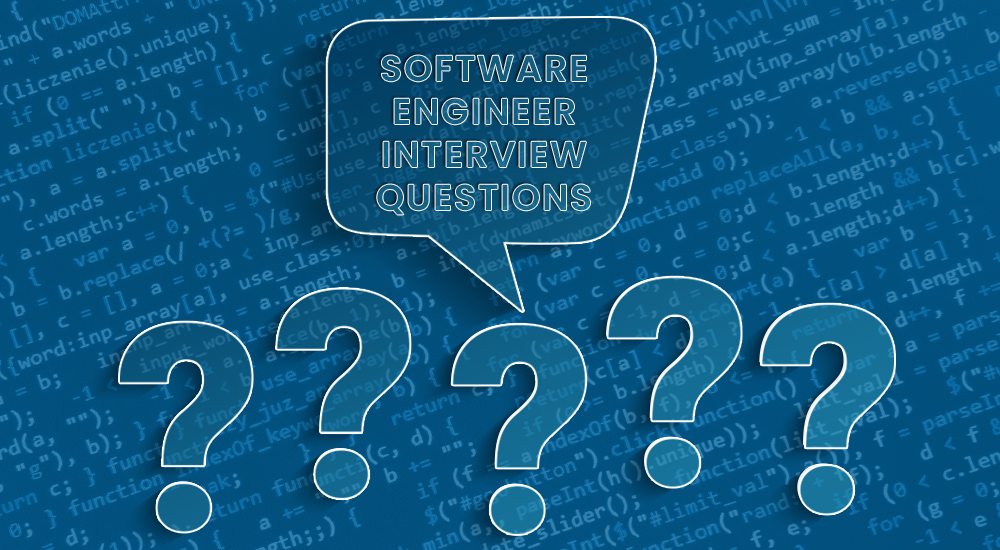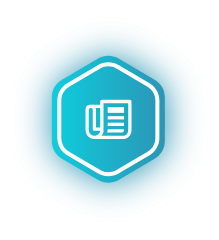 News
8 successful software engineering interview questions
What questions should you ask software engineers/developers at interview stage? Here we highlight 10 successful software engineering interview questions.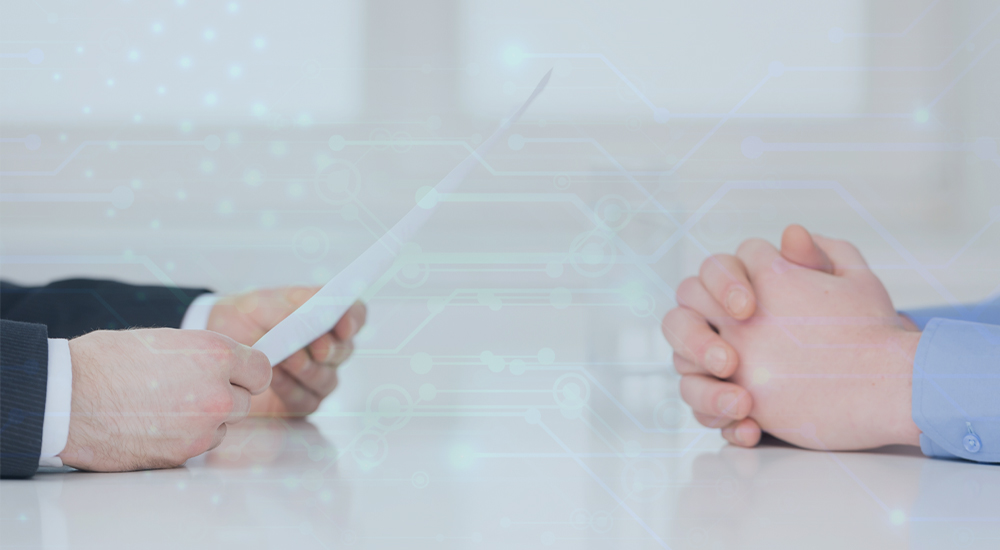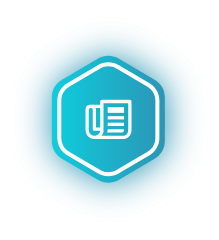 News
How to interview someone for a job; tips and advice
If you're a hiring manager interviewing candidates, we have you covered with our helpful interview tips and questions to ask a candidate in an interview.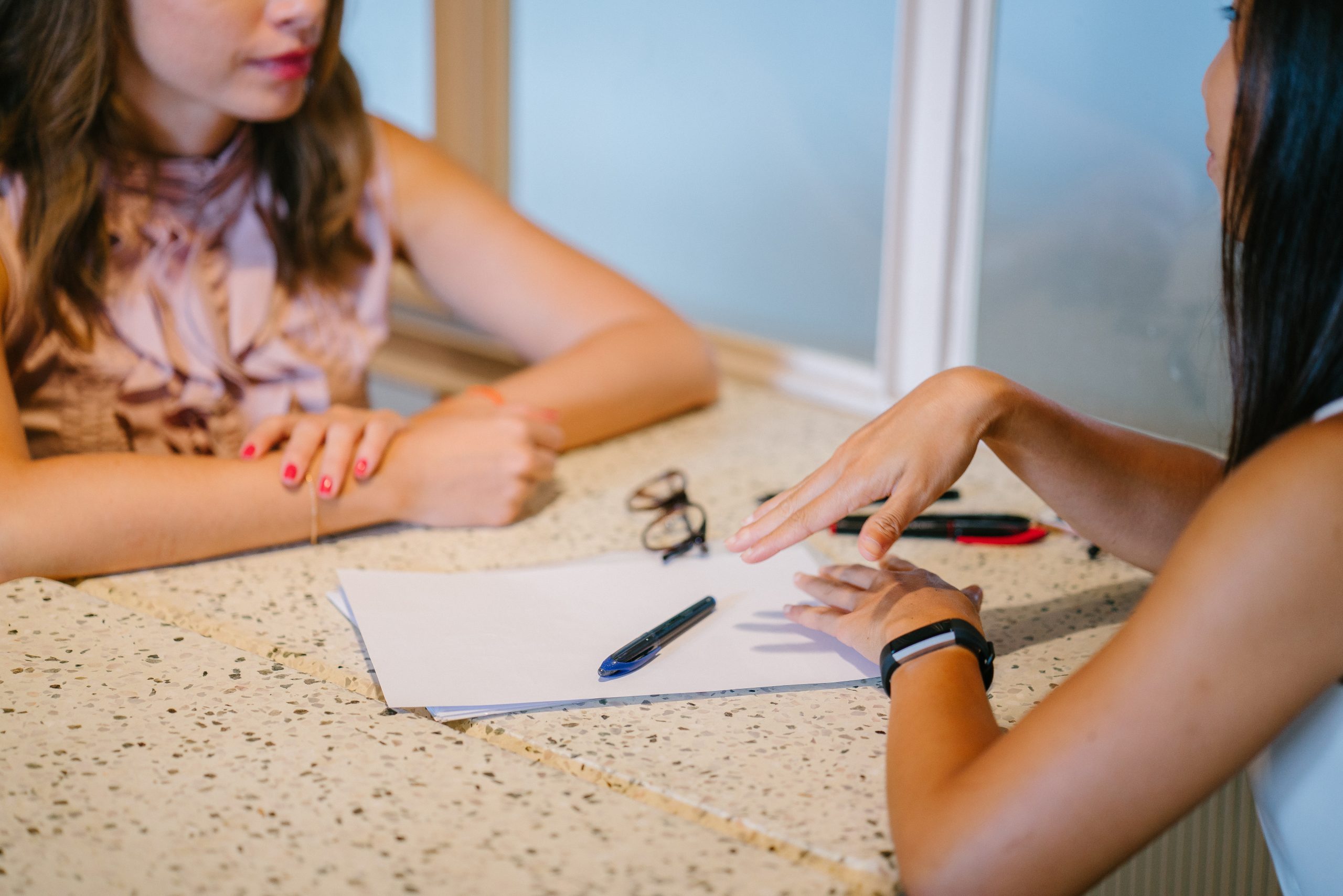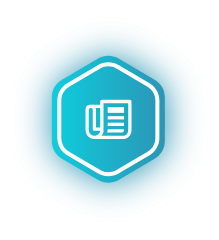 News
How to conduct an interview; a hiring manager's guide
An effective job interview benefits you and the candidate. Check out our top 5 tips for conducting an interview along with our interview checklist.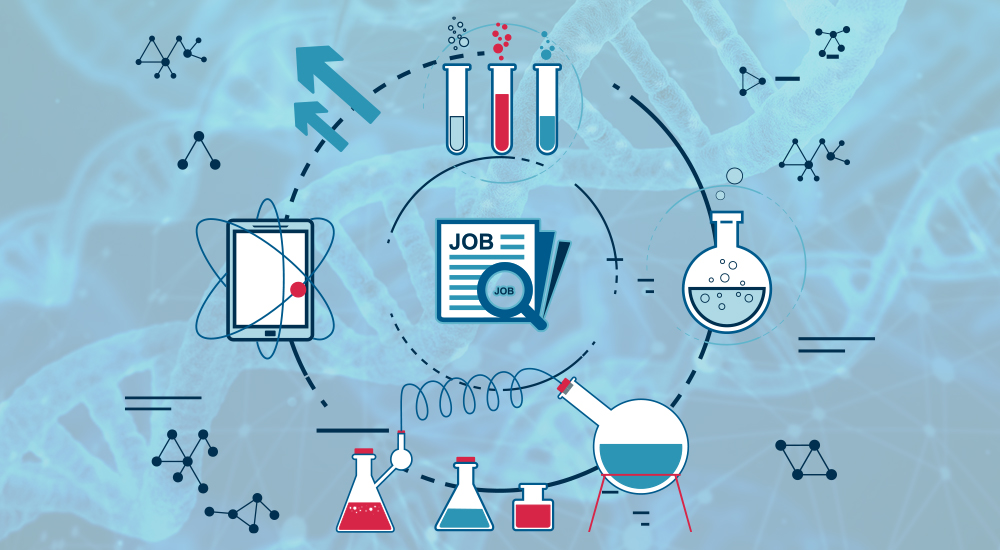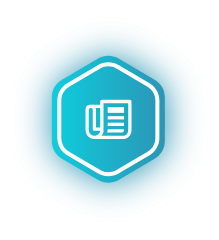 News
How to write a chemist job description that stands out
A great chemist job description or job ad is about gaining the interest of the 'right' scientists, not the 'most' scientists. Find out more here.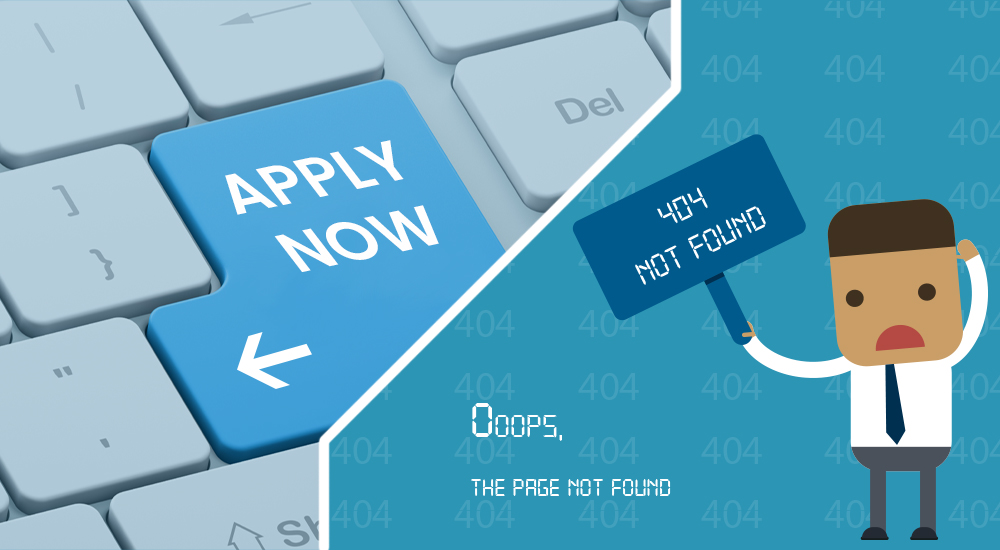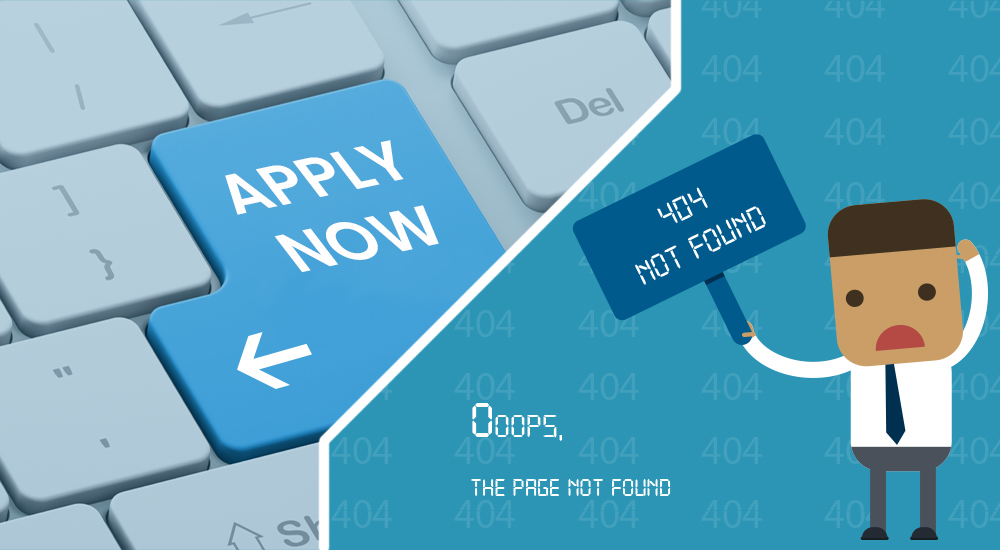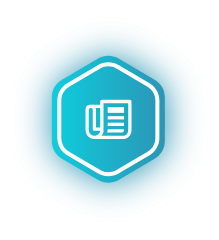 News
The dos and don'ts of writing a good software development job description
A good software development job description is the foundation of any successful hiring strategy. So, what are the main dos and don'ts?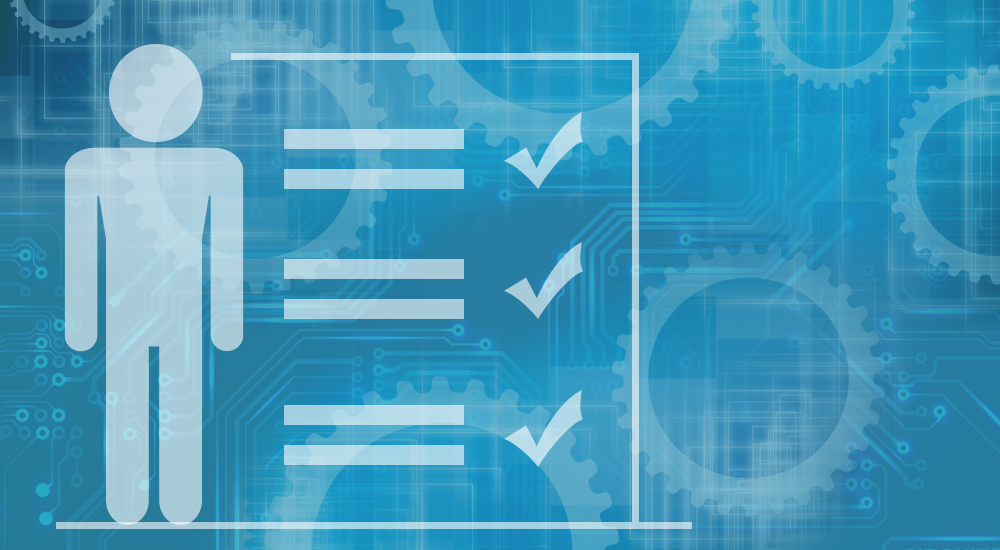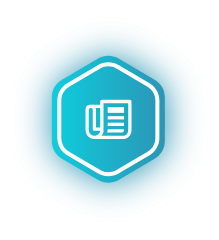 News
How to write a successful engineering job description
A thorough engineering job description is the foundation of any successful hiring strategy and can help you attract your dream engineers.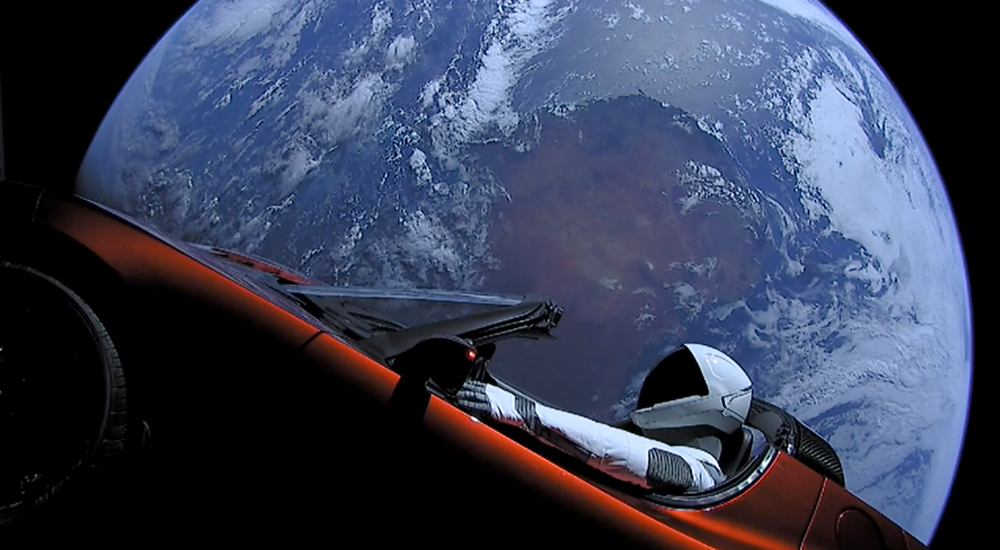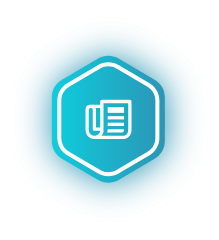 News
Attract top physicists with the perfect job description
Are you struggling to attract physicists? There are thousands of competing physics job descriptions and adverts, so how can you stand out from the crowd?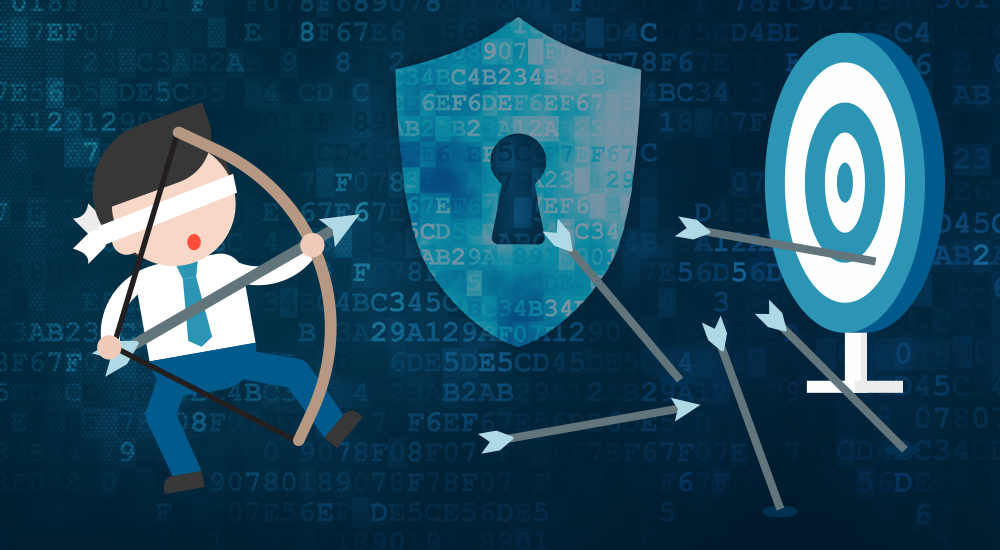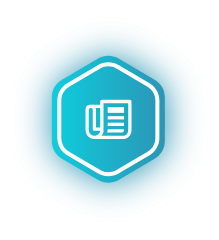 News
How to write a killer cyber security job description
Why is your cyber security job description failing? We discuss how you can encourage more talent to apply for your roles.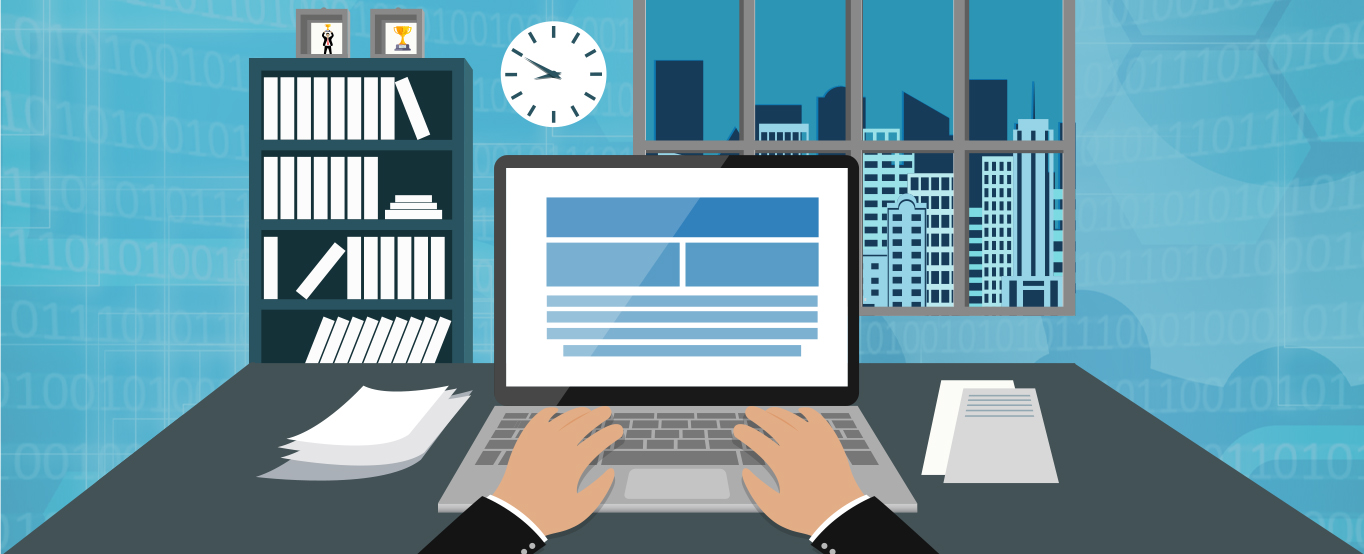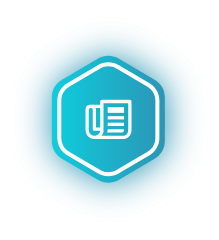 News
How to write an effective job description for STEM hiring
A thorough job description is the foundation of any successful hiring strategy. To attract the right candidates, you need to be clear about your requirements.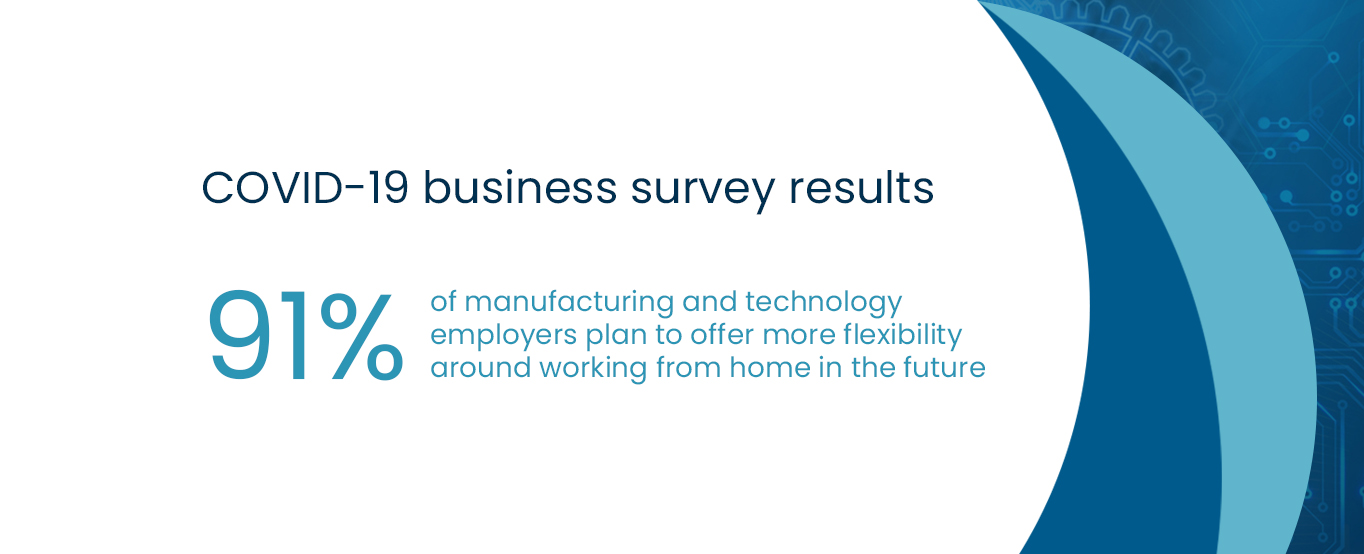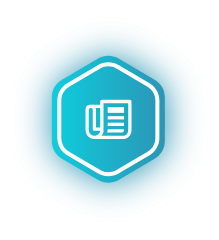 News
How are businesses preparing for change post-lockdown?
Our second COVID-19 survey results are in, we have collated the feedback from employers within our network and compiled this report of our findings.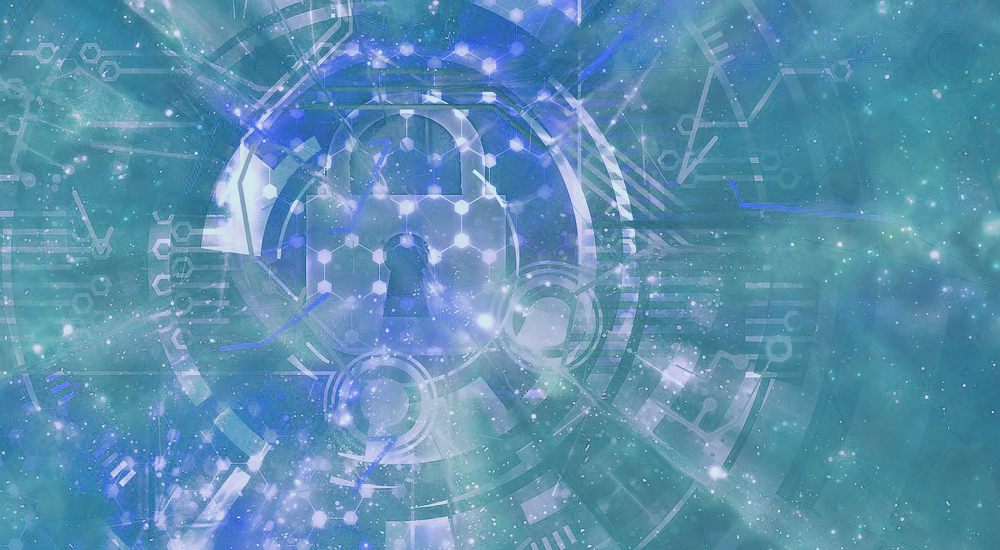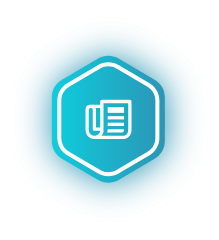 News
Penetration tester salaries UK; how much should you pay?
What can you expect to pay for a junior, mid or senior level penetration tester and what certificates might these candidates have? Find out here…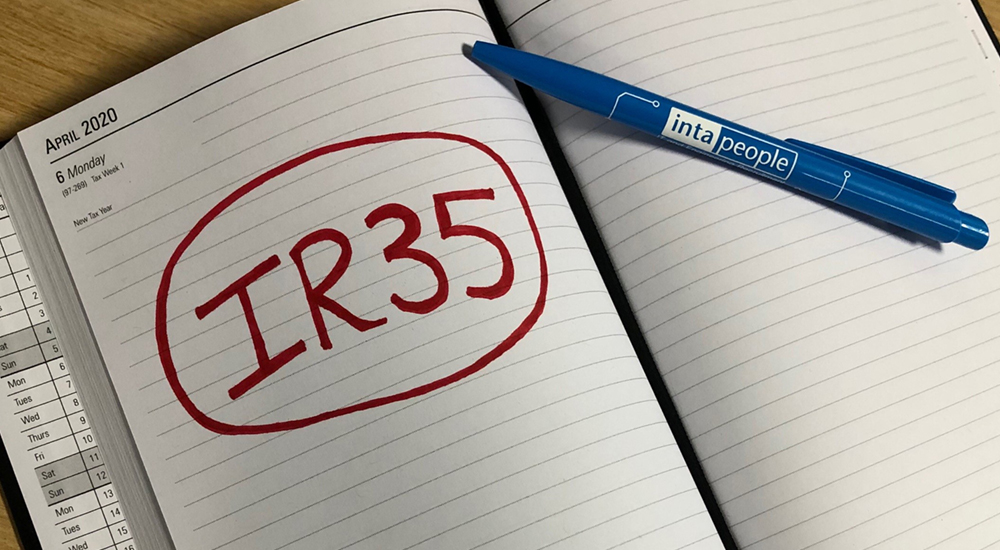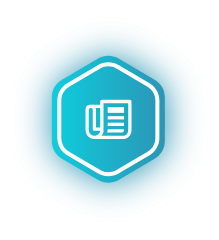 News
IR35 for employers
As of April 2021, businesses in the private sector will become responsible for assessing the employment status for tax of people they hire on a contractor basis.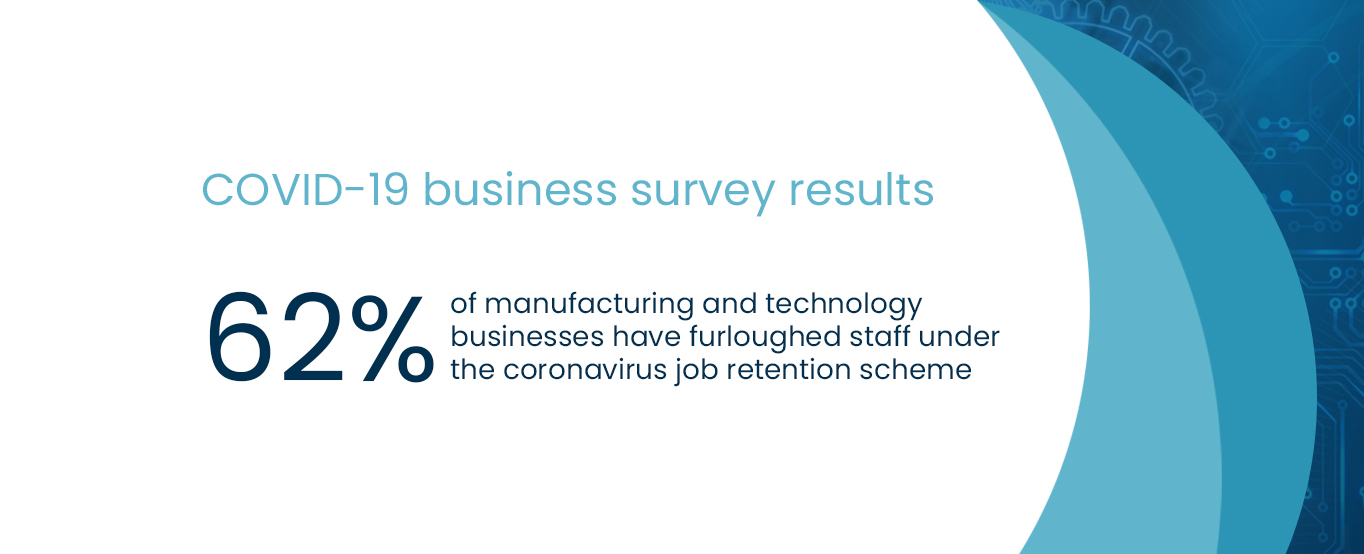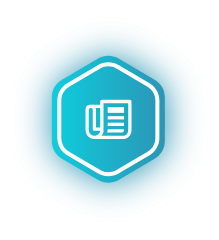 News
How are businesses responding to the challenges of COVID-19?
COVID-19 survey results are in, we have collated the feedback from our clients and employers within our network and compiled this report of our findings.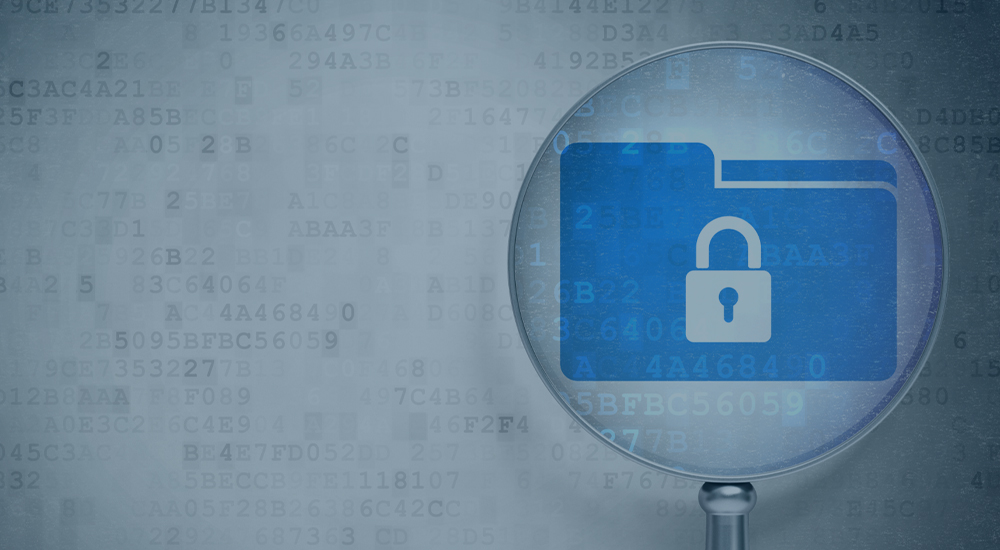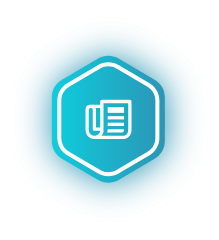 News
Information security salaries; governance, risk and compliance
From information security officers to data protection officers and information security managers, what salaries can you expect to pay?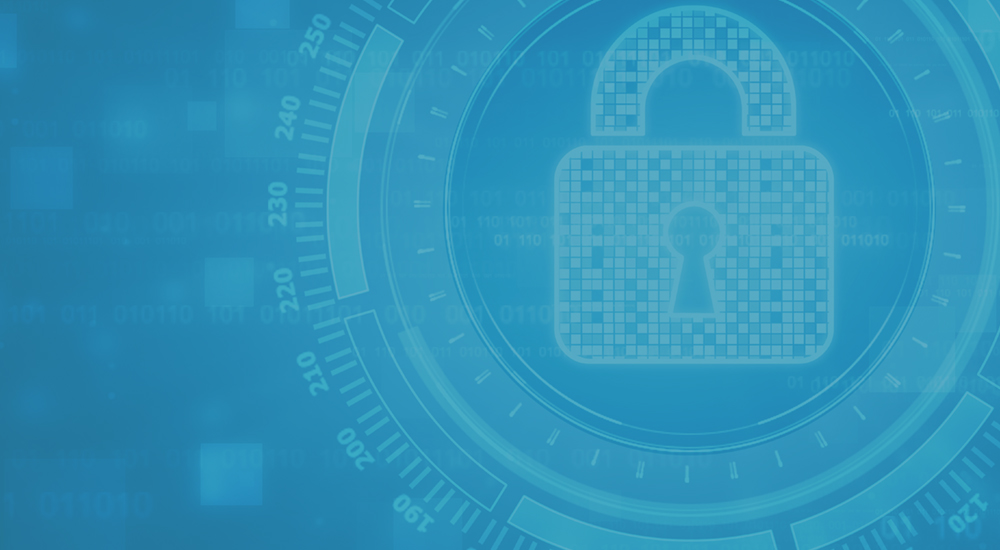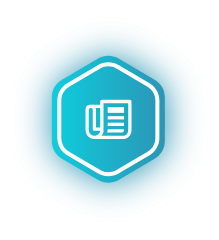 News
Hiring security engineers but unsure on salary levels?
The hiring landscape for security engineers and alike is highly competitive. So, what security engineer salary should you be offering?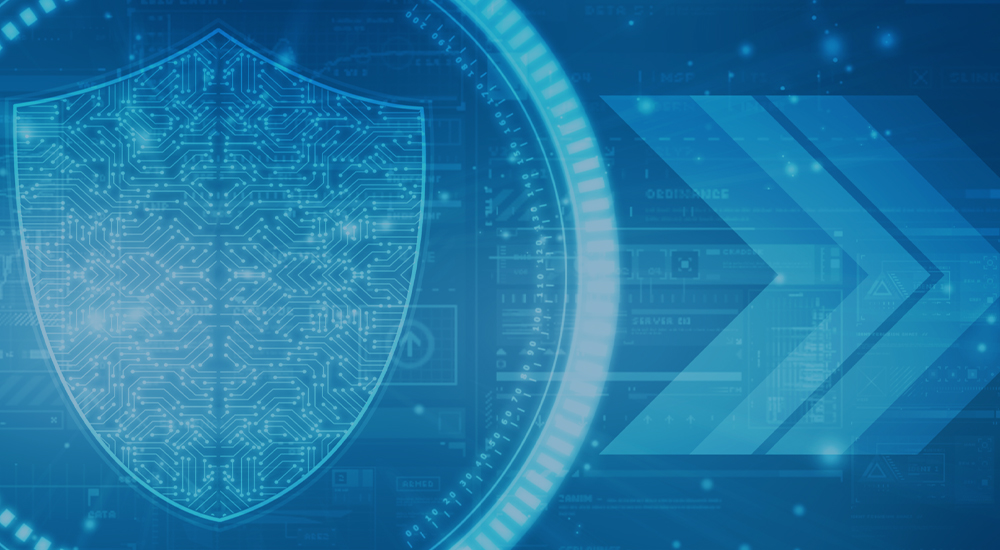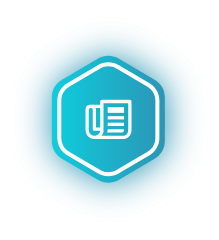 News
SOC analyst salary; what should you be paying?
You don't want to pay more than you should for a good SOC analyst, but what should you be paying to make sure you're attracting the right talent?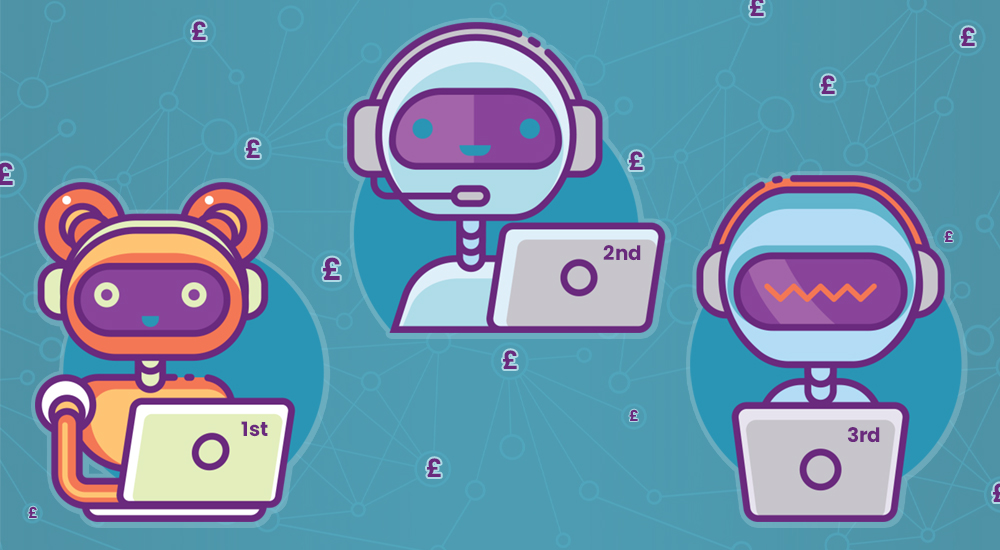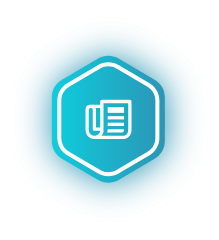 News
IT support salaries in South Wales
Are you paying the market rate for your 1st, 2nd and 3rd line support team? Find out now along with tips on how best to set salary levels from scratch.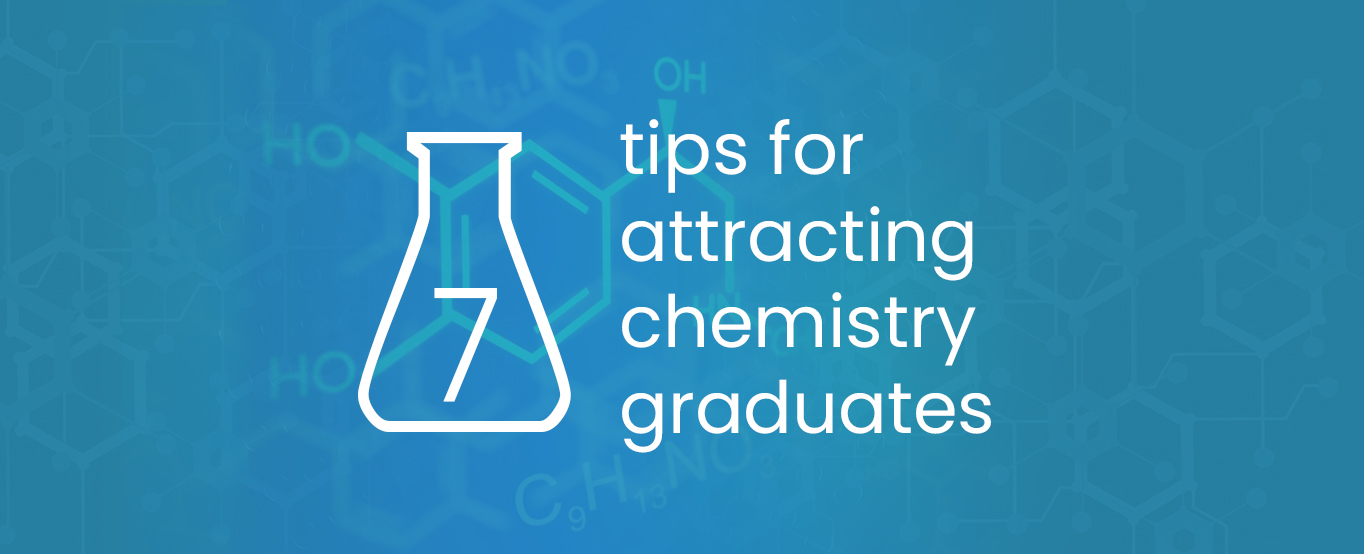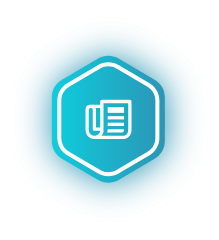 News
7 tips for attracting chemistry graduates
Hiring talented chemistry graduates is essential for your company's future success. Discover our 7 tips on how to attract the best graduates.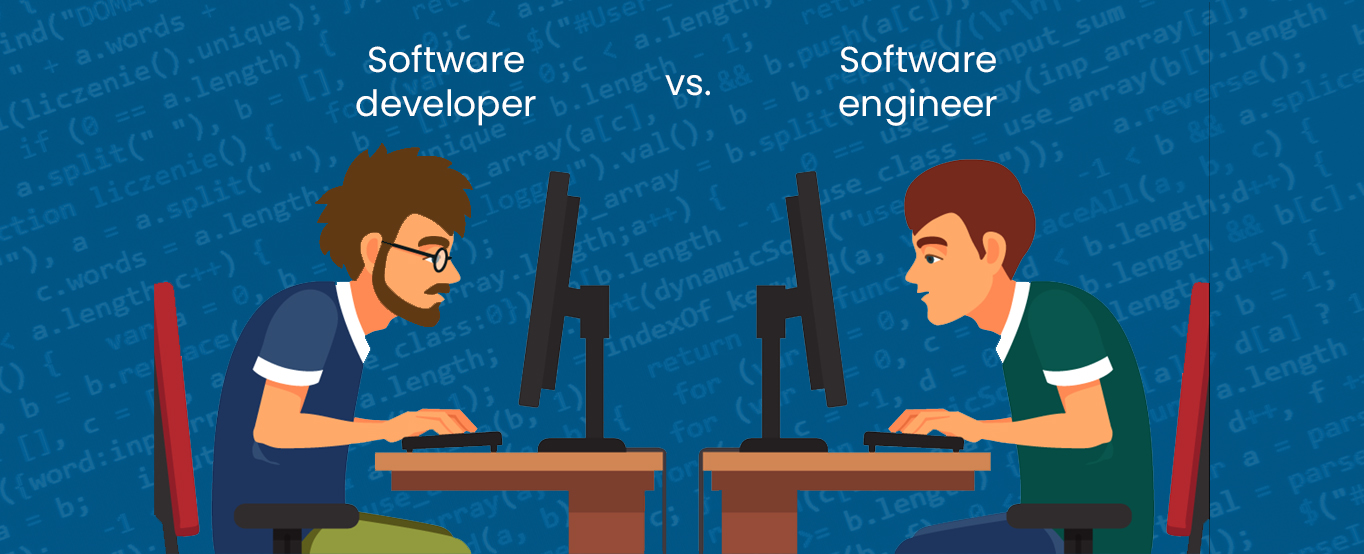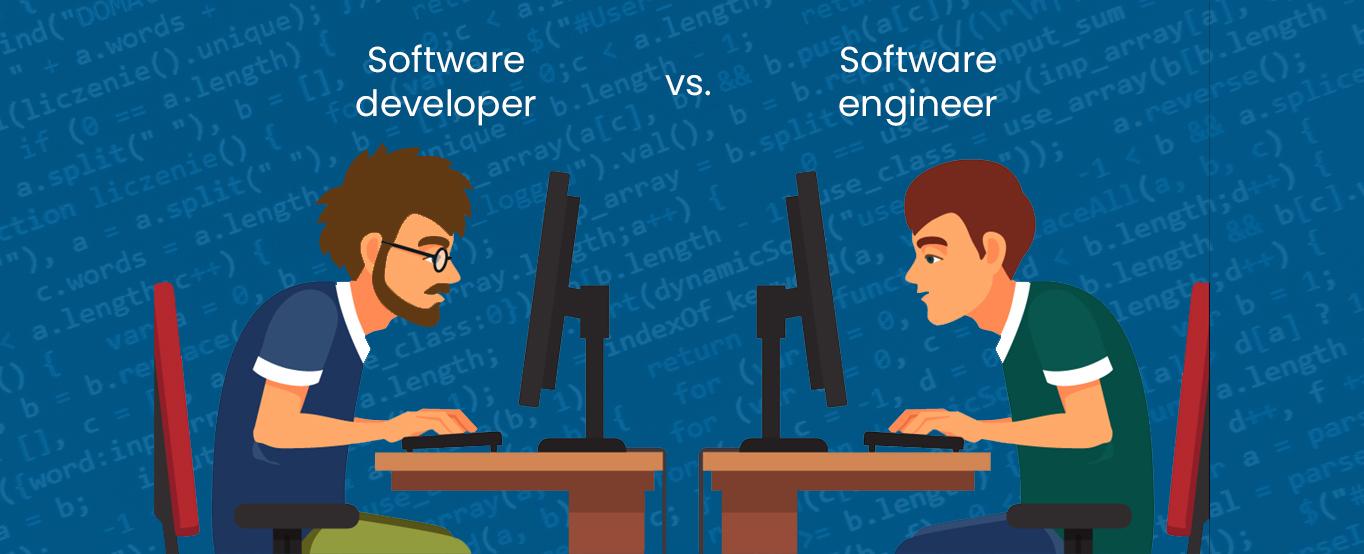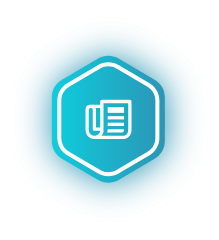 News
Software developer vs software engineer; what's the difference?
Is there a difference between a software developer and software engineer when it comes to hiring talent for your team?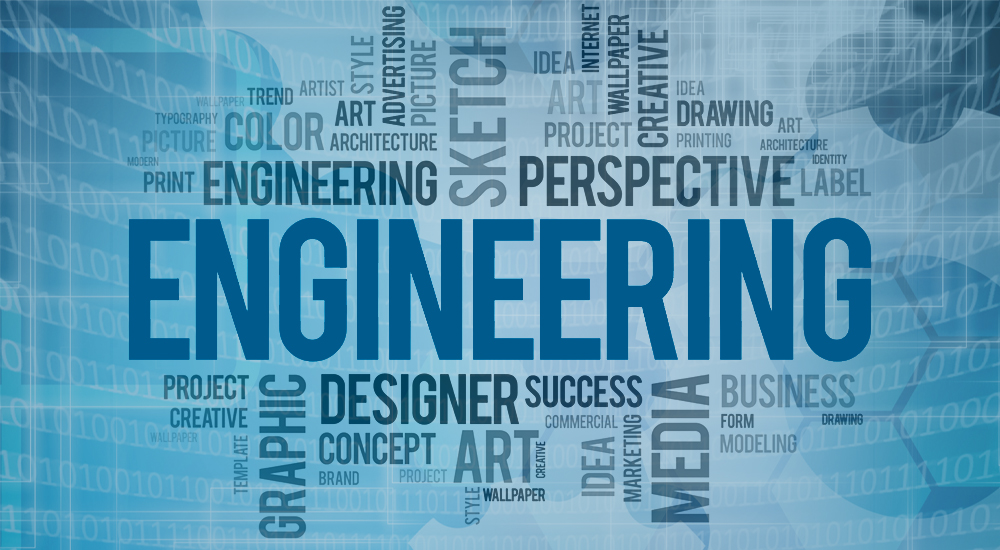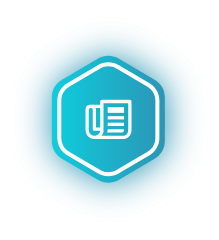 News
5 simple tactics to attract the best engineers
Based on our experience of the engineering industry and feedback from candidates we have compiled a list of the 5 best ways to attract top engineers.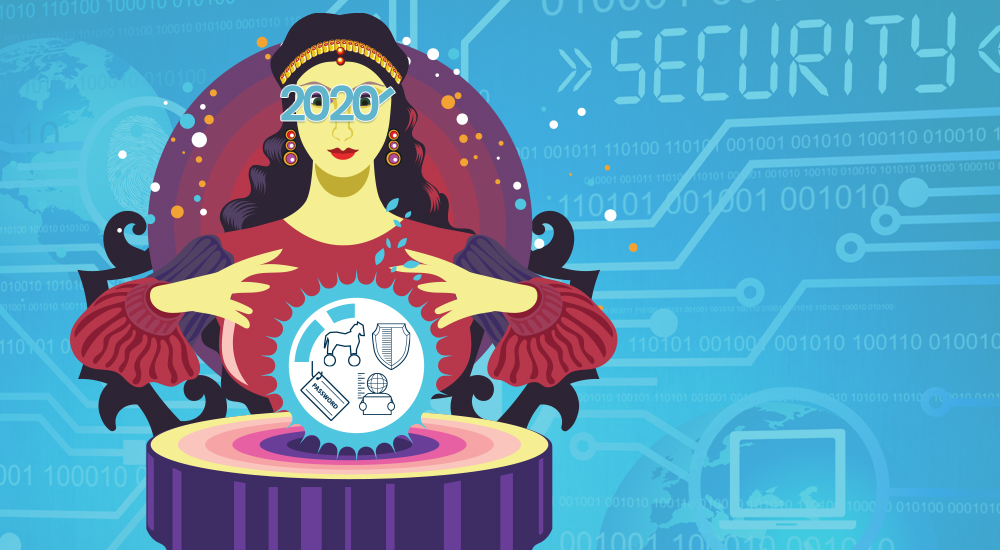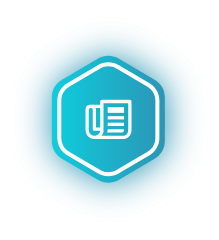 News
Predictions for cyber security in 2020…
What does 2020 have in store for the cyber security industry? Will the skills shortage increase? We share our thoughts on the latest trends.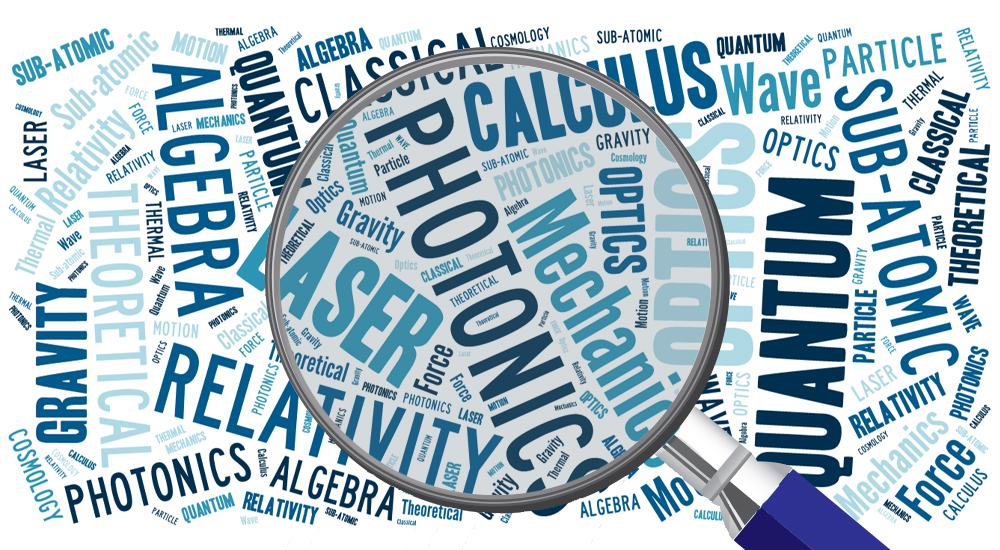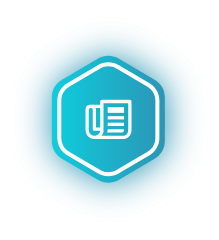 News
Is there a shortage of physicists?
Candidates with physics degrees are in high demand and consequently some employers are struggling to find the right talent for their team.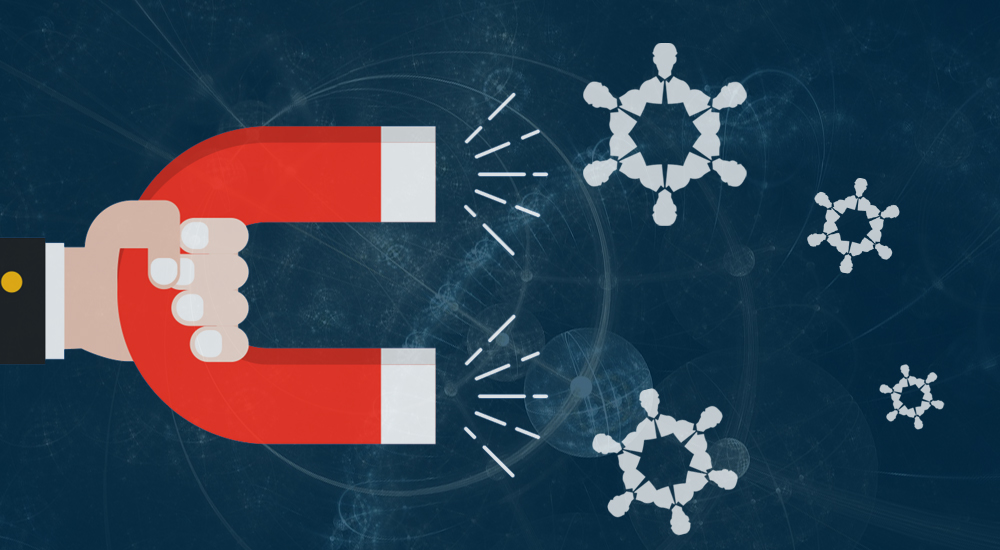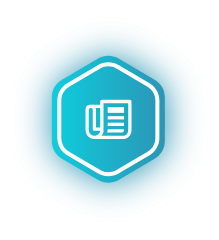 News
Employee retention; top tips for retaining physicists
Staff turnover costs your business financially and impacts productivity. If you're struggling to keep talented physicists check out our top retention tips.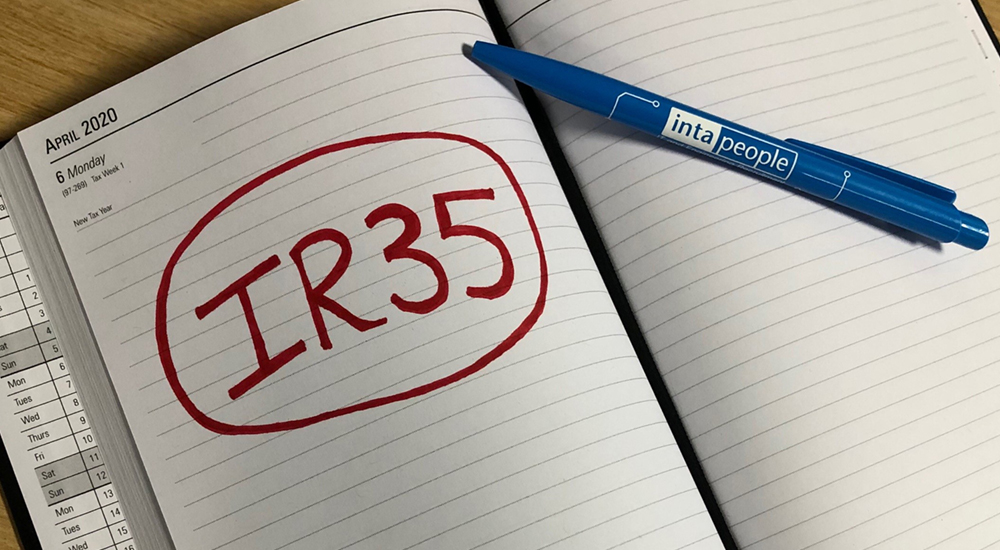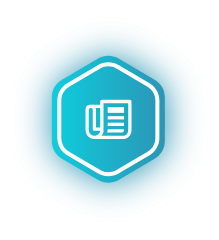 News
IR35 changes; guidance and advice for employers
Are you prepared for the changes to private sector tax legislation in April 2020? If you use technology contractors, you should be preparing for this change...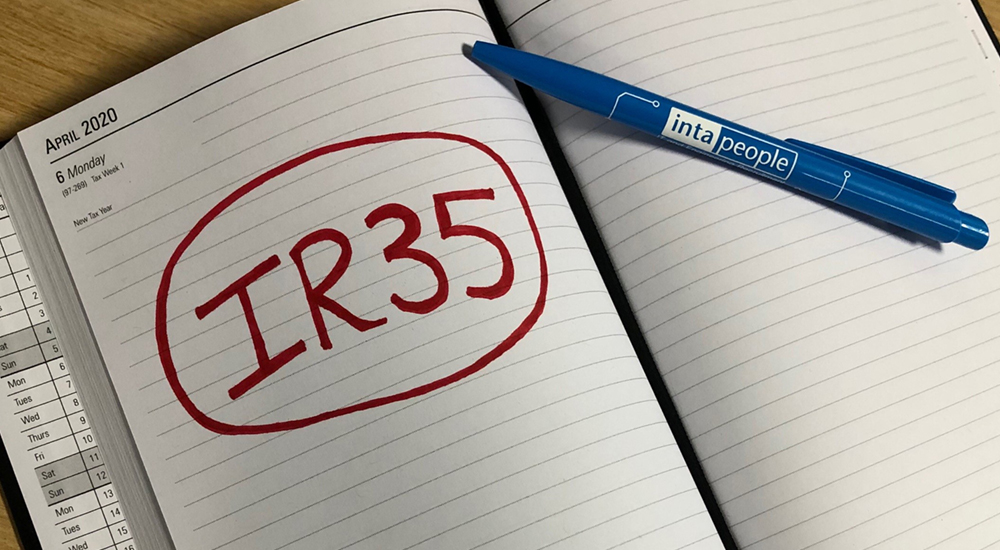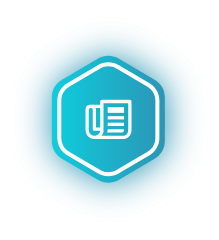 News
Are you prepared for IR35?
Significant legislative changes are coming on the 6th April 2020 and failing to comply will put your business at financial risk...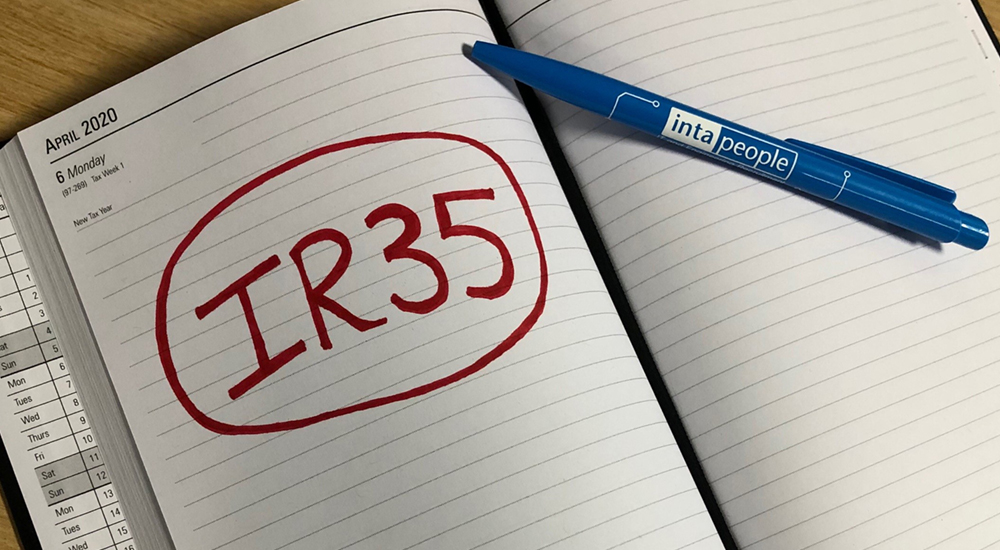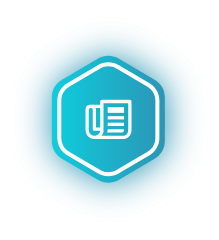 News
What does IR35 mean for employers?
From 6 April 2020, all public sector authorities and medium and large-sized private sector clients, will be responsible for deciding if the off-payroll working rules (IR35) apply.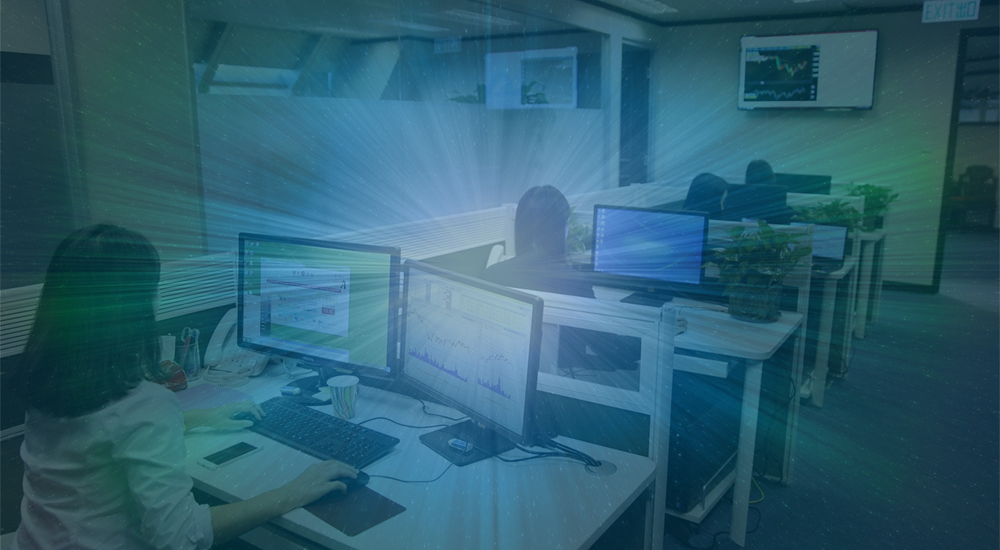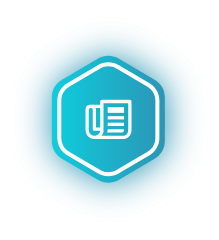 News
Employer advice: How to get ahead of the January recruitment rush
The rush for candidates in the new year is like the chaos of the Black Friday sales; it pays to have your hiring strategy organised before Christmas.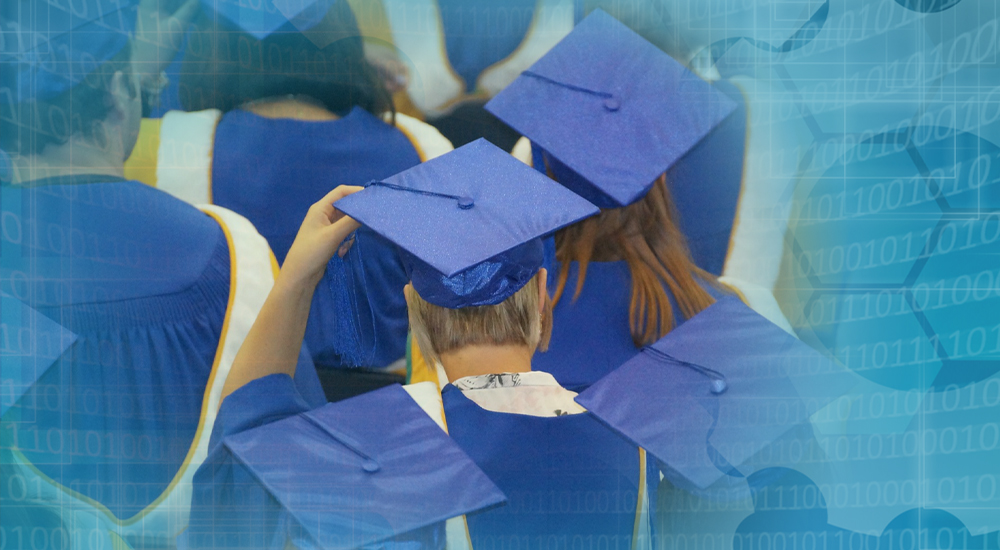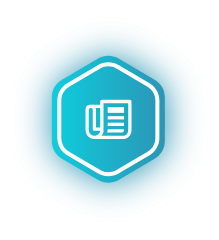 News
Benefits of employing fresh STEM graduates
New STEM graduates often lack work experience and may need extra training initially, however there are many benefits which outweigh this concern.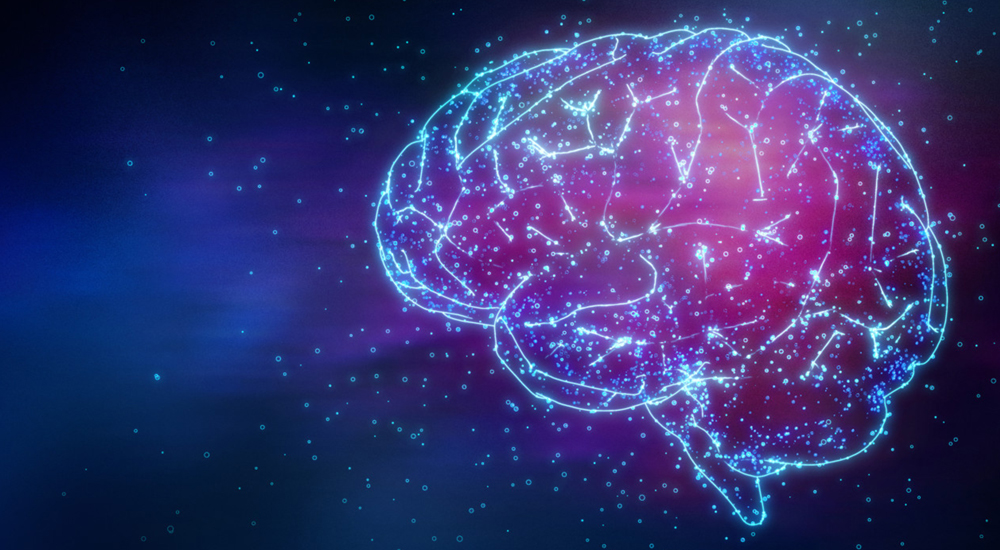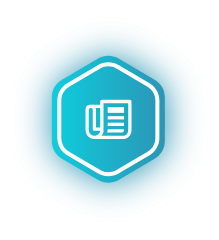 News
How to attract the best STEM candidates
What do STEM candidates want? Find out how you can stand out from the crowd and attract the best talent in a fiercely competitive market.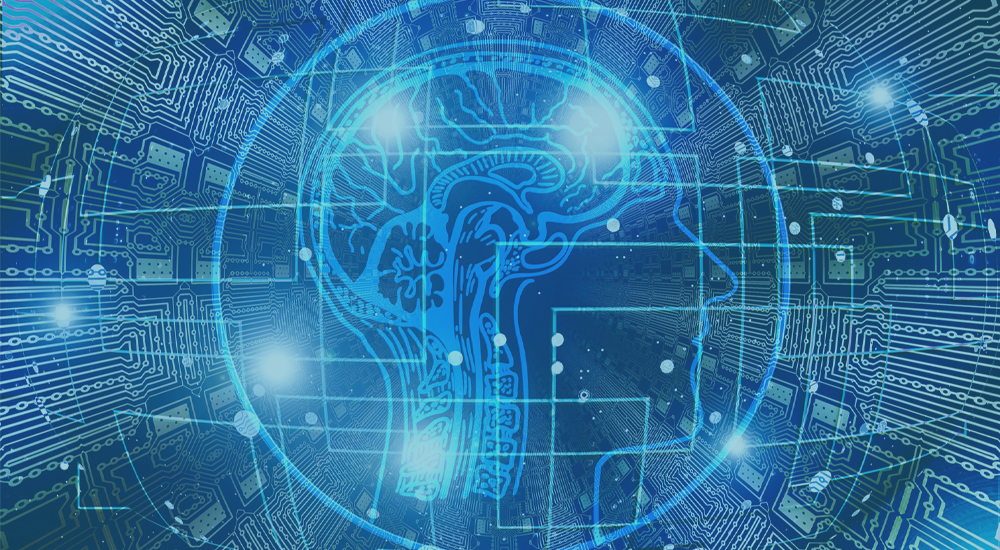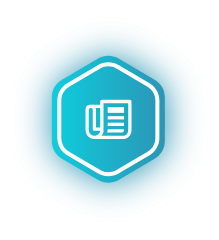 News
Retain your STEM staff in 7 simple steps
Staff retention in STEM is more important than ever with top talent in high demand, but what can you do to encourage your employees to stick around?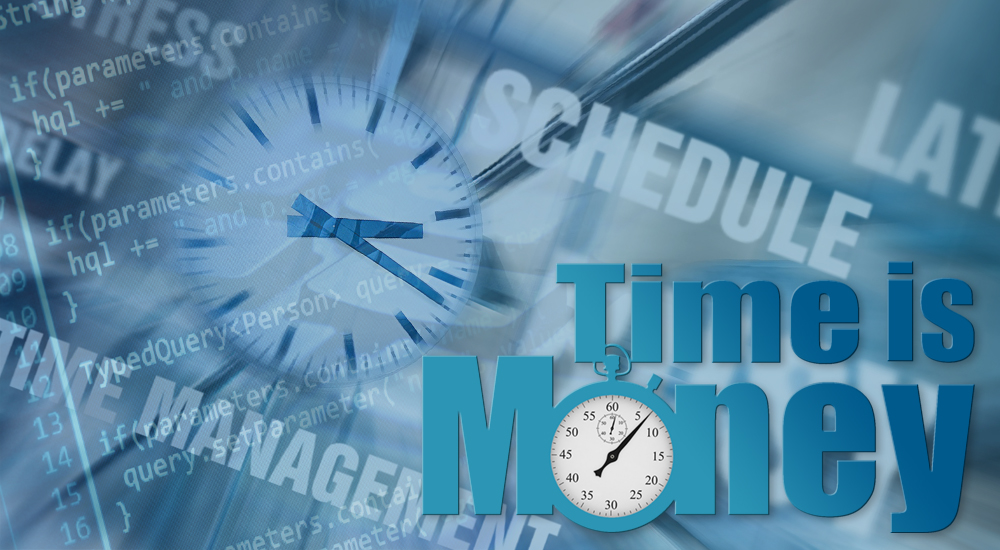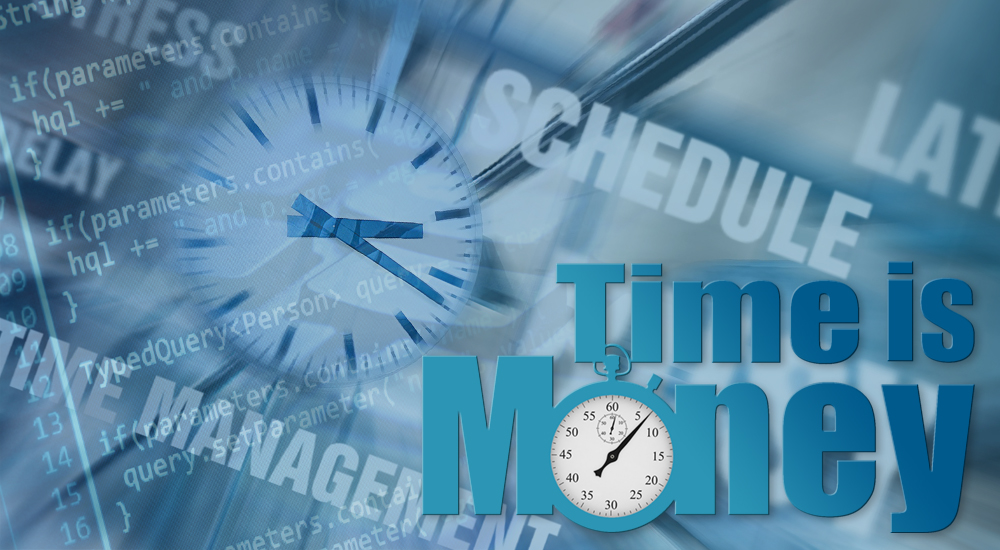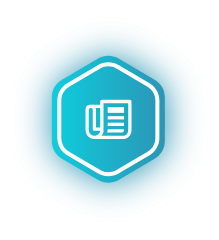 News
Should technical leaders be sifting through CVs?
Time is money; hiring managers should not be trawling LinkedIn to find software developer candidates. The cost-effective solution is to use a specialist recruiter.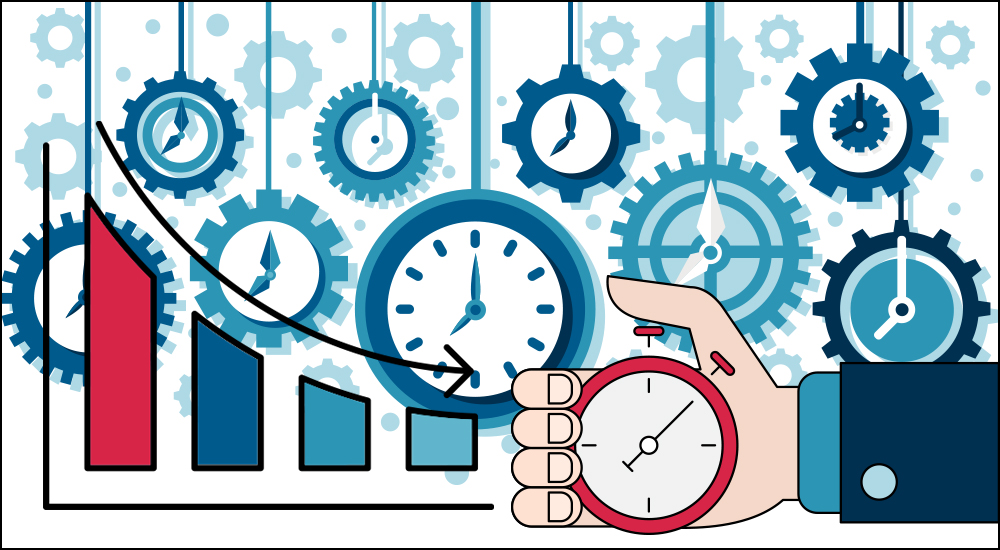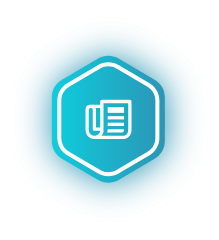 News
How long should it take to fill a tech vacancy?
It takes 65 days on average to fill a tech vacancy however, the recruitment process really shouldn't take this long, even for a highly technical role.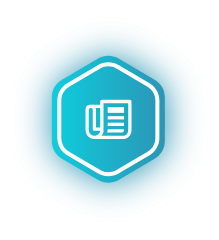 News
The changing face of the South Wales manufacturing sector
As some heavy manufacturing plants in South Wales are closing their doors manufacturing within the life sciences industry is thriving.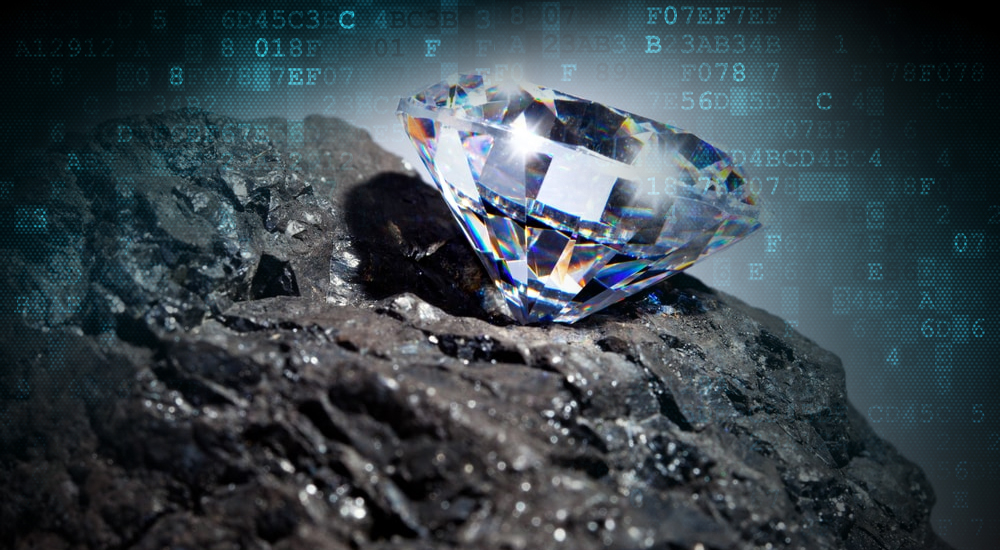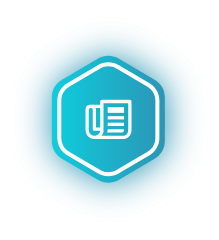 News
The skills shortage within cyber security
More than 50% of businesses report a "problematic shortage" of cyber security skills and there is no end in sight, but what is causing this skills shortage?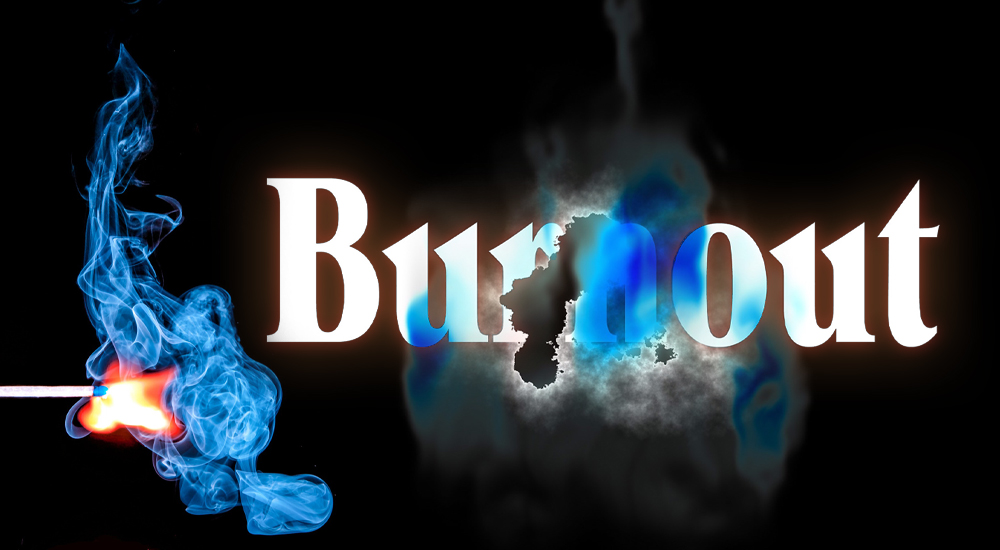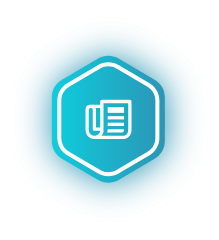 News
How to recognise the signs and prevent employee burnout
Employee burnout – What is it? What are the signs? How can you prevent it? Check out our top 5 employee burnout prevention strategies.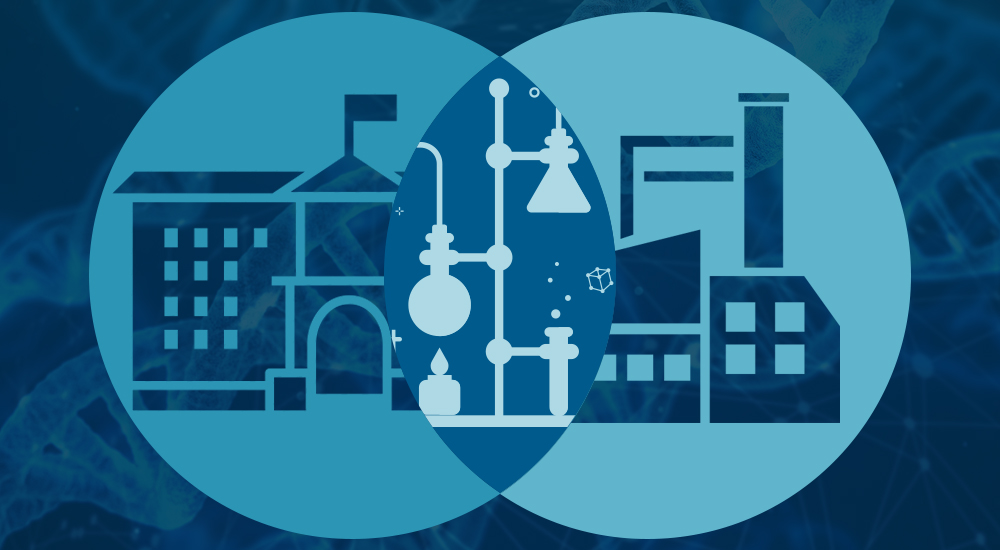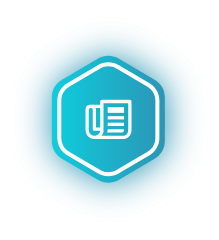 News
Academia vs industry: Which career path is right for you?
Are you a life sciences graduate or doctoral student wondering what to do next with your career? Here we look at the pros and cons of academia vs industry.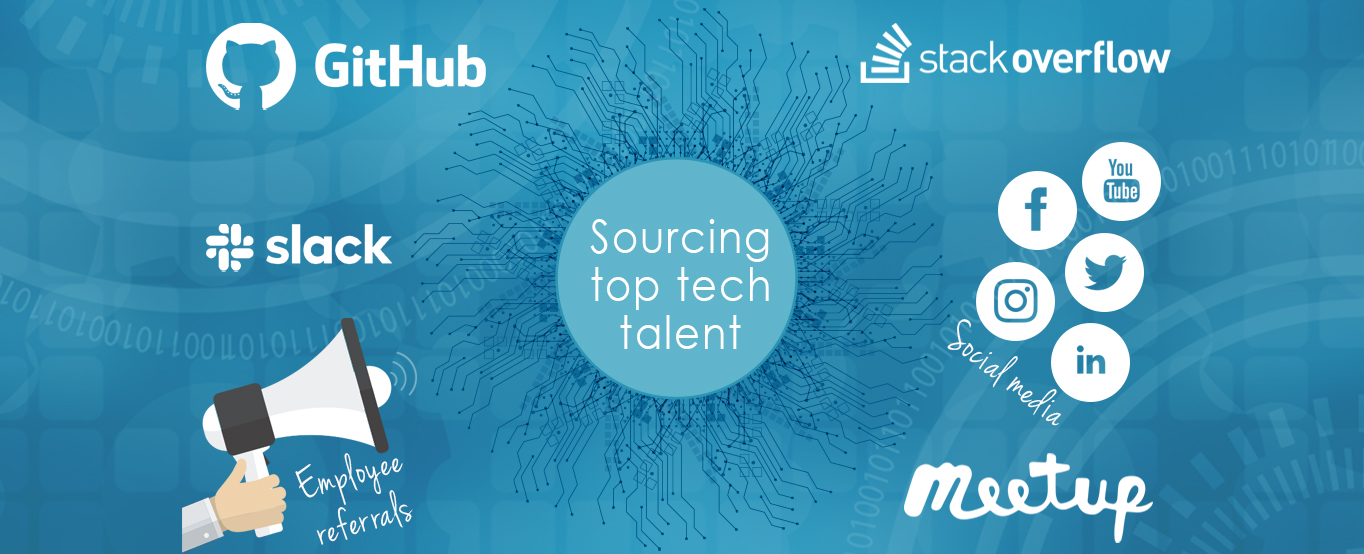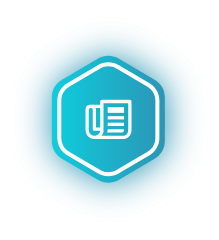 News
Tech recruiting: How can hiring managers source top talent directly?
As a hiring manager how can you stay one step ahead in today's competitive market? Where can you look to source tech talent directly?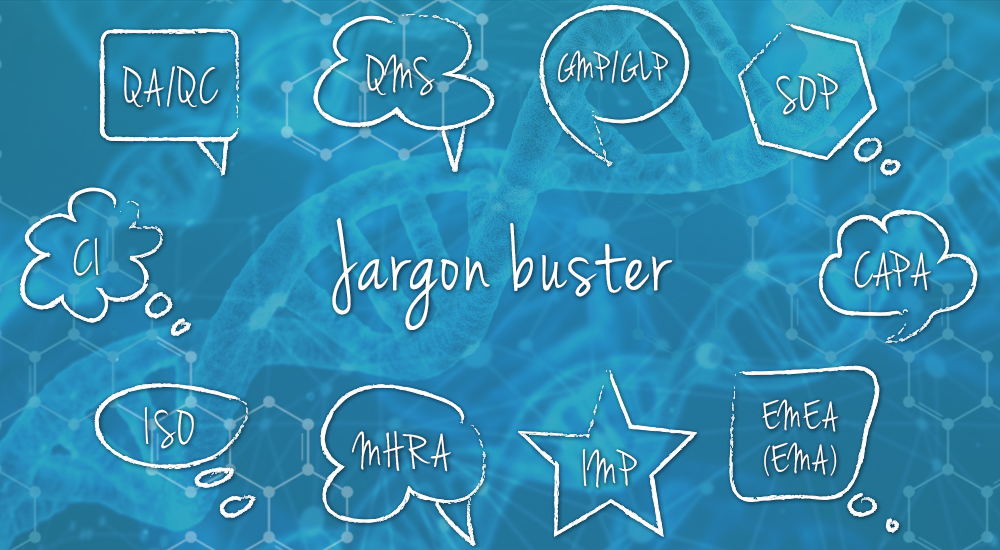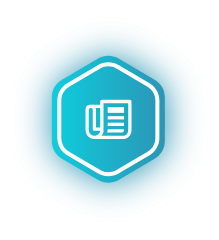 News
Jargon buster, understanding pharmaceutical job ads
Are you, or soon to be, a recent life science graduate? Here we have a quick rundown of common technical acronyms that come up in pharmaceutical job adverts.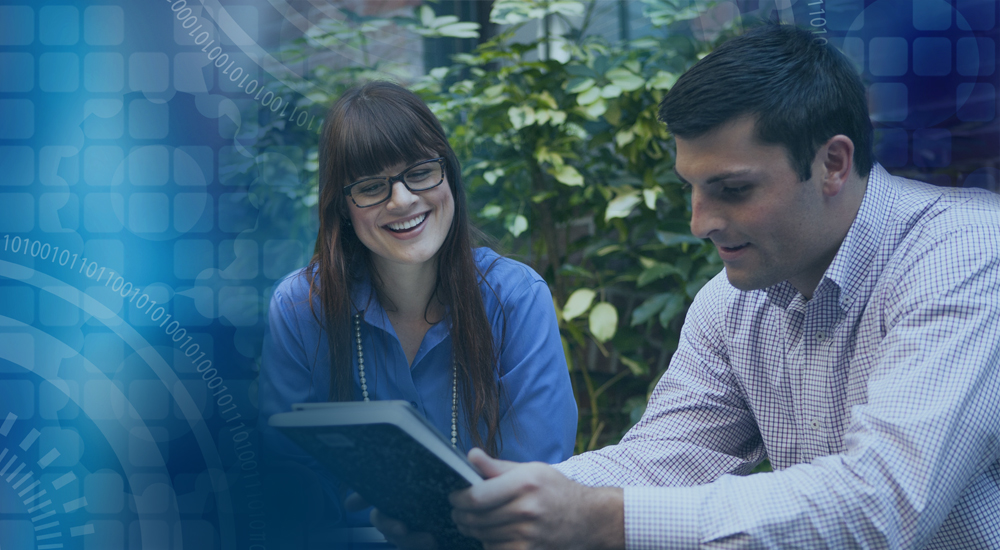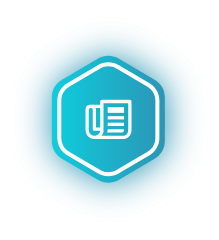 News
Why use a specialist recruitment agency to find staff
If you don't have the necessary resources in-house many hiring managers in your position reach out to a trusted recruitment agency for assistance. Here is why…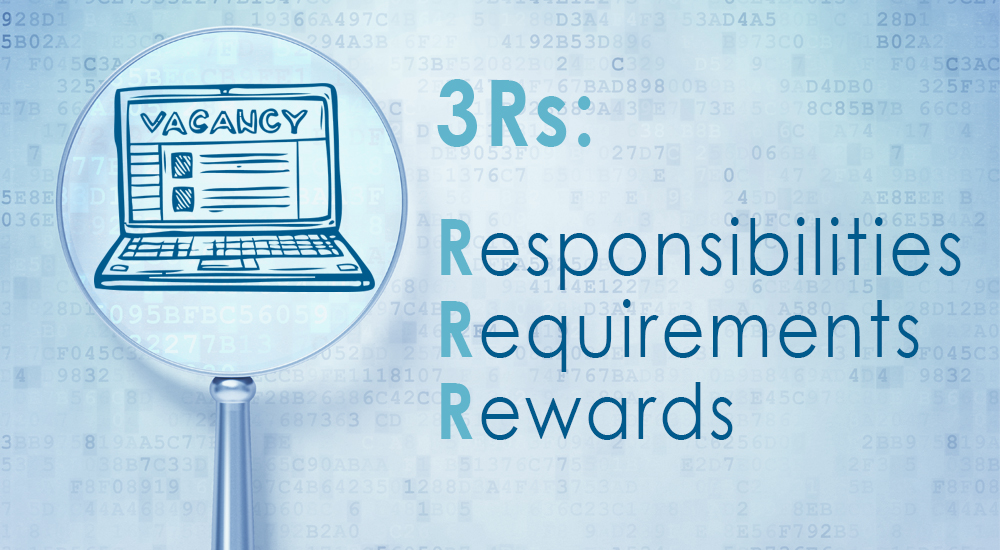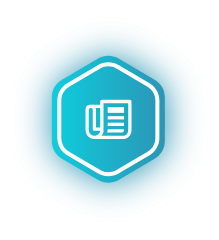 News
Why your job adverts are unsuccessful and what you can do about it
Why your job adverts are unsuccessful and what you can do about it, top tips and advice from an experienced recruiter.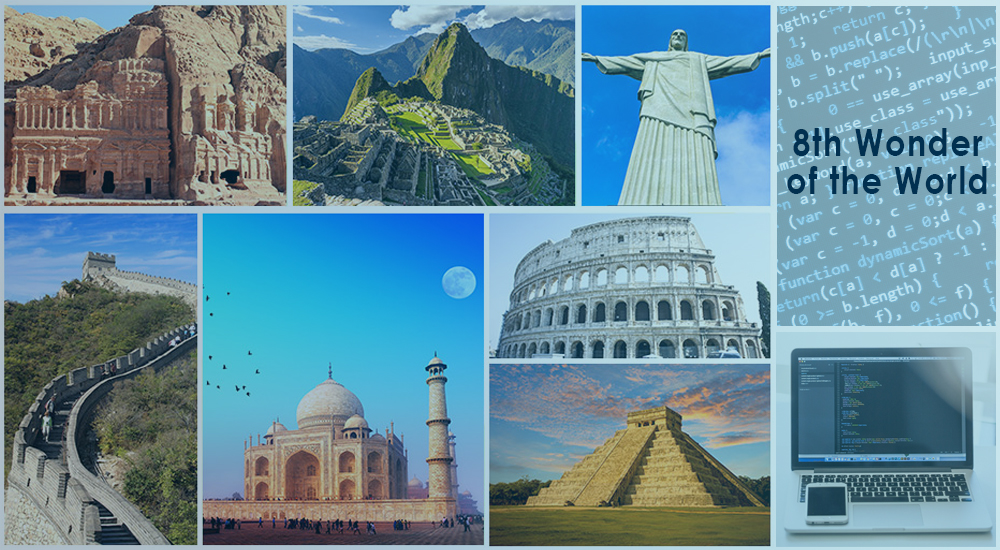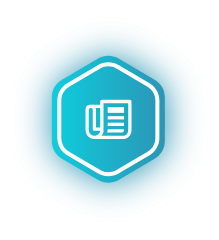 News
Software developers; the 8th Wonder of the World
Attracting and retaining the right people is critical in a fast-paced technical industry, the talent you hire will make the difference between success and failure.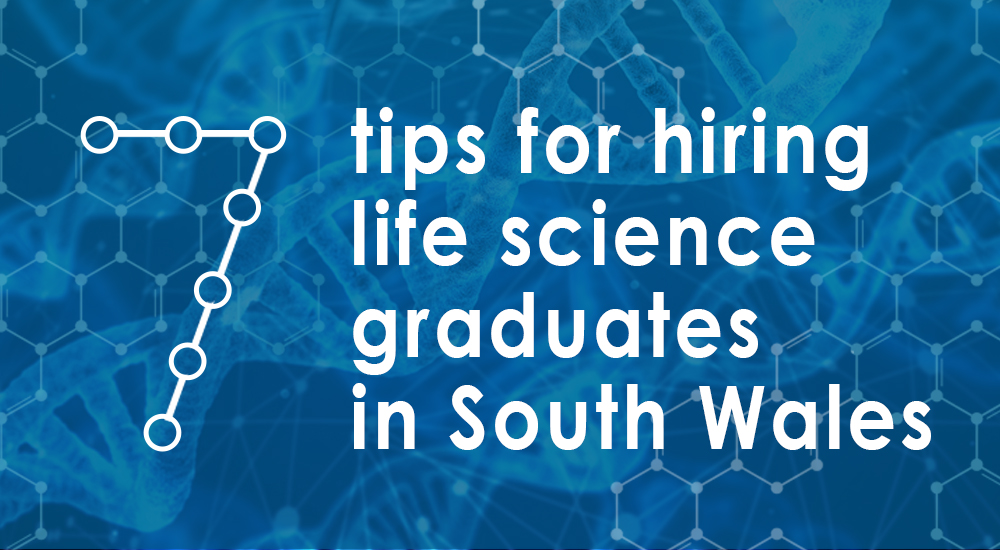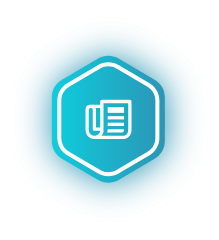 News
7 tips for hiring life science graduates in South Wales
Our life sciences recruiters share their top tips for engaging with and hiring life science graduates.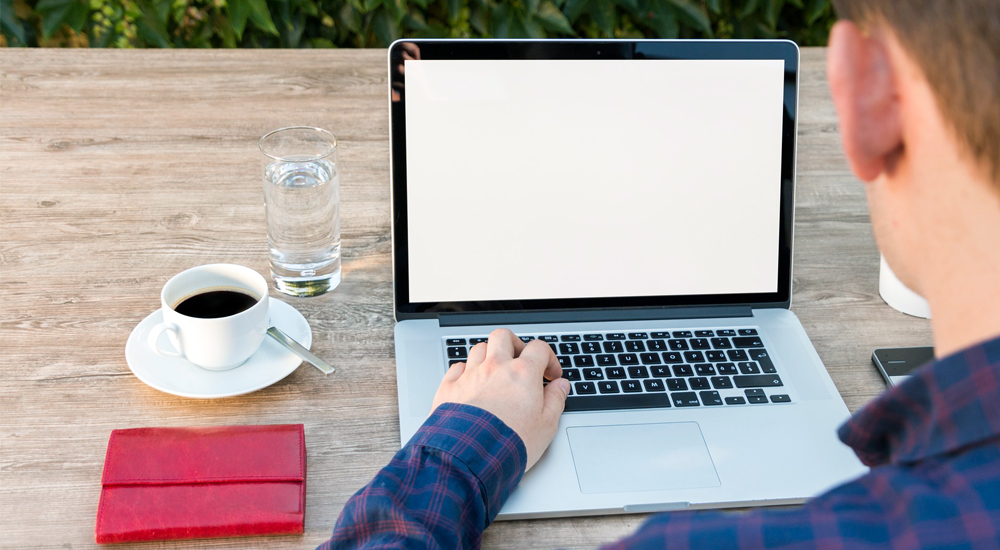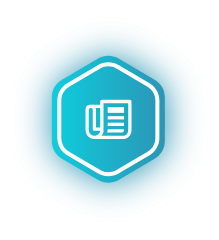 News
More employees want flexible work arrangements
Employers are being held to higher standards in order to attract and retain top talent, as staff want more flexibility at work.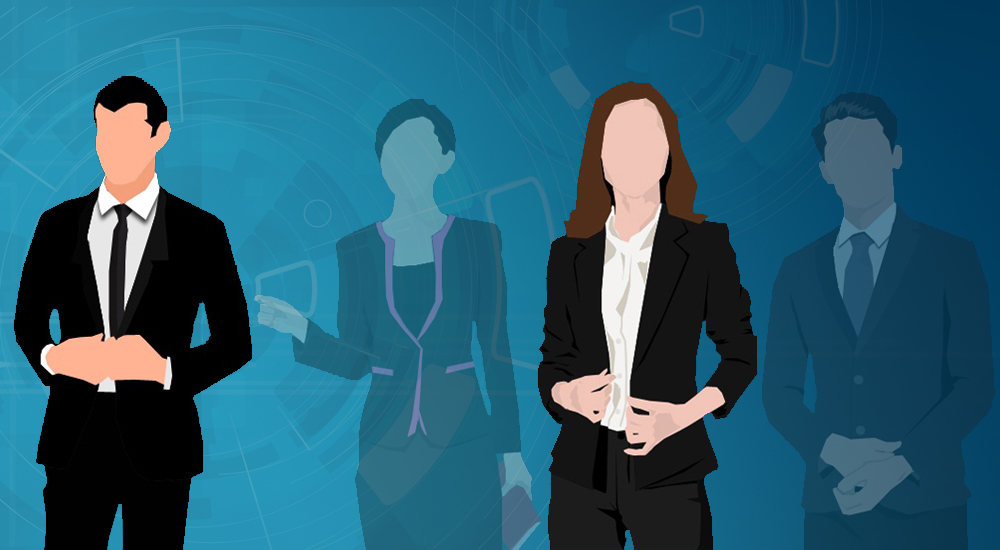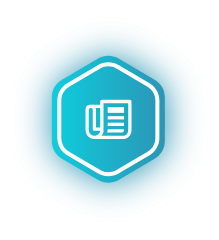 News
How can companies minimise job applicant ghosting?
Job applicant ghosting; what is it and how can companies keep applicants from ghosting?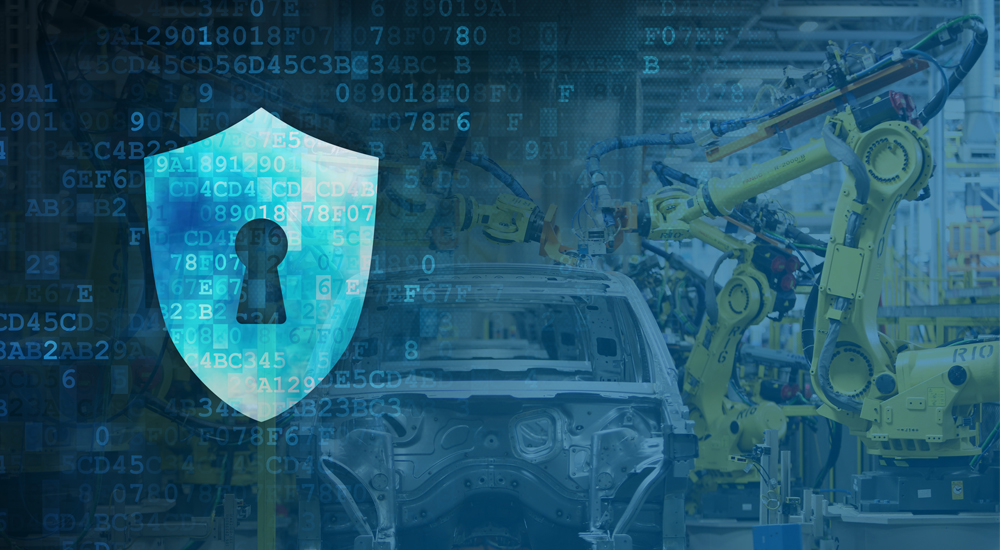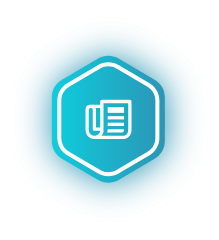 News
Is cybersecurity an issue for manufacturing?
Manufacturing is fast becoming a significant target for cyber-criminals. What steps can manufacturers take to keep their infrastructure secure?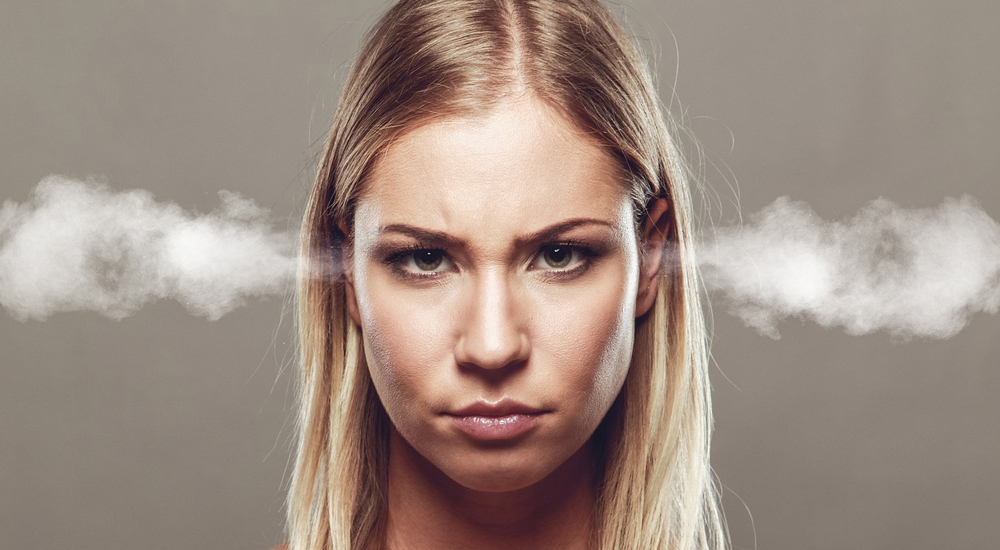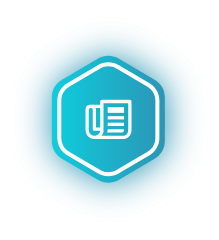 News
Time kills everything, including the recruitment process!
The shorter, efficient and more transparent your recruitment process, the better candidates you will attract and eventually appoint.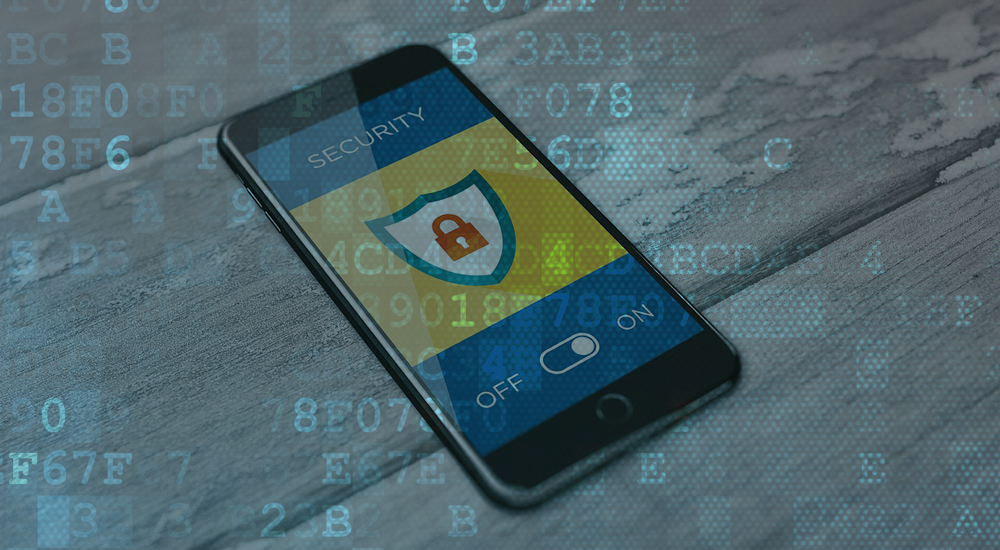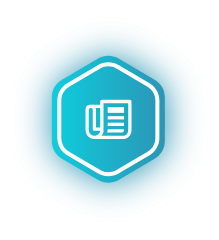 News
Ctrl, Alt, Delete when you leave your seat.
We are in the middle of the 14th National Cyber Security Awareness month. We all know that cyber security awareness should be a 24/7, 365 day a year event, however it's great to see it getting more exposure and an extra push. I'm keen to find out what people have done to spread awareness and what steps have been taken to ensure that we are adopting the right policies.