< advice / 5 Ways STEM leaders are supporting mental health in the world
5 Ways STEM leaders are supporting mental health in the world
Author: IntaPeople | Date published: 30/05/22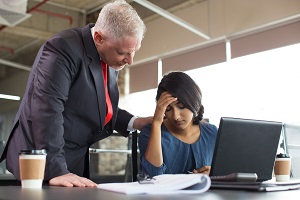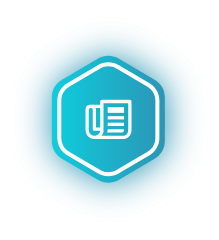 Last year alone, over 822,000 workers in the UK were affected by work-related stress, depression or anxiety and it's estimated that 1 in 6 of us will experience mental health problems at work at some point during our lives. Even though so many of us are likely to be affected by work-related stress, many people do not feel that their organisations are supporting employees in the workplace, nor do they feel comfortable discussing their mental health and wellbeing with their managers, colleagues, and employers.
So how can we improve mental health in the workplace? We can take examples from leading STEM organisations who are already breaking new ground when it comes to supporting employees in the workplace, breaking down stigma and improving the mental health and wellbeing of their workforce.
5 famous STEM leaders and how they support their employees' mental health
Here are five famous STEM leaders who are supporting employees in the workplace in creative and innovative ways.
The leading ERP technology and software development company are all about the importance of leadership driving change when it comes to their employees' mental health and wellbeing. The company's director of digital health and wellbeing, Torsten Paul, stresses the importance of de-stigmatisation and openness when it comes to developing a workplace culture that embraces mental health and wellbeing and the top executives of SAP are keen lead change internally.
The company encourages employees at all levels to share their stories about overcoming mental health challenges through video testimonials which are shared on their internal company website. There is also a two-day mindfulness programme open to all. Employees fill out regular self-assessments and managers assess the organisation's efforts.
Unilever are notable for how they have leveraged technology to help their employees' mental health and wellbeing. Despite being a consumer goods manufacturer, they have embraced tech to allow 50% of their workforce to work remotely and have developed an app which allows their employees to access health and wellbeing information, complete a self-assessment and access urgent mental health assistance wherever they are.
They also offer workshops and access to a wellbeing hub which brings together the company's mental health and wellbeing resources for easy access by managers and employees.
3. Google
Google puts its emphasis on peer support through its employee network, Blue Dot. Blue Dot members offer their co-workers the opportunity to talk about their mental health in a non-judgemental space. The global group aims to reduce the stigma around discussing mental health at work and the only expectation on its members is to listen. Listeners sport a blue dot on their employee badge as a signal to others that they are a safe person to talk to.
 Of course, being a tech giant means that Blue Dot uses technology to facilitate online-only conversations, sign ups, virtual get-togethers, and training for its Listeners across its many regions globally.
Microsoft Cares is Microsoft's Employee Assistance Programme (EAP) that encompasses counselling, stress management training, emotional and behavioural support that is available for all employees and their families. Microsoft also emphasises parental leave and flexible childcare leave as a part of their EAP offering. Again, it's not a surprise to see a tech company offering an app and website that pulls together all available mental health resources and training, but what sets Microsoft's Be Well app apart is its use of gamification to engage employees with mental health and wellbeing.
 Interestingly, at Microsoft employees have organically created a peer sharing mental health network which began as a way for employees to share personal stories but has been formalised as an "Ally Bench" that builds allyship through small inclusive sharing groups.
Every single one of Johnson & Johnson's mental health and wellness resources and programmes are available to their employees and their family members. This includes six paid for therapy sessions annually and access to mindfulness and resilience apps, educational material, stress management classes and help with budgeting.
They provide numerous Employee Resource Groups around mental health, appoint a mental health ambassador, and have trained hundreds of employees as Mental Health Diplomats to provide mental health first aid.
How to improve mental health in the workplace
Not every business has the resources available as some of the largest STEM organisations out there. But there are plenty of different ways that employers, large and small, can reduce workplace stress and support their employees' mental health at work, such as:
Using flexible working models
Developing a culture that prioritises mental health and wellbeing
Providing mental health resources

Leveraging technology such apps, web portals and video counselling services
Modelling change from the top down
IntaPeople can help you develop a supportive work culture and recruitment strategy
If you are looking for more help or insight on building a supportive work environment that improves your employees' mental health and encourages communication around the subject of mental health, please get in touch! Our expert STEM recruitment consultants can offer insights, advice and support as well as assisting with your recruitment needs.
Find out how we can help you build a recruitment strategy that supports you and your employees and drives your business forward.
< advice / 5 Ways STEM leaders are supporting mental health in the world