Our charity partnerships
As an SME ourselves, our focus is partnering with the smaller charities that are local to us. Charities do amazing work and need funding all year round.
We will help out by taking part in various events, as well as volunteering, each member of IntaPeople are committed to raising as much money as possible to hit our goals of giving back.
We'll be keeping you updated with who we are supporting, what we have been doing, where the money has gone and what impact it's had.
Can you recommend a charity, we'd love to know who, share your ideas.
Fundraising for Y Bont
IntaPeople is delighted to announce that we will be partnering with local children's charity Y Bont for the next year. We are aiming to raise £10,000 for Y Bont over the next 12 months by organising a number of events throughout the year.
To find out more about Y Bont, and the incredible work they do, please visit their website: www.ybont.com.
You can see information on our latest events, news and updates below. You can also view our fundraising progress by clicking here.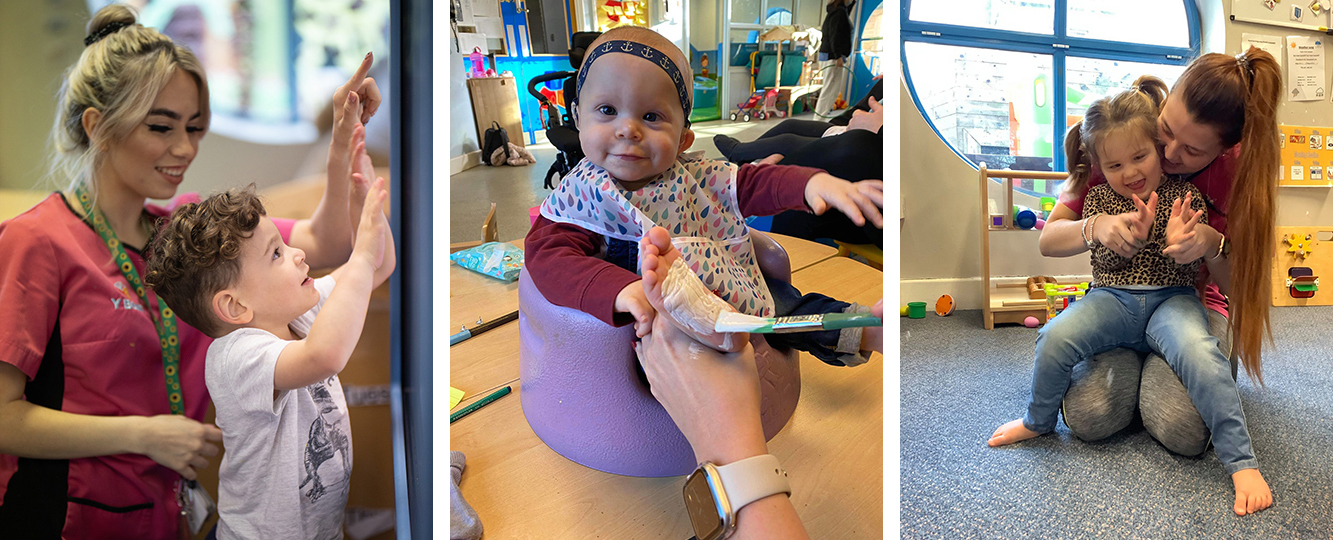 Did you hear?!
The team conquered the Welsh Three Peaks 🏴󠁧󠁢󠁷󠁬󠁳󠁿🏔️🎉
✅ Snowdon 1085m
✅ Cadair Idris 893m
✅ Pen Y Fan 886m
The team ranked up 57,000+ steps on one of the hottest days of the year 🔥☀️
Raising over £2,500 for the children at Y Bont 🧡 Thank you for all your messages of encouragement as well as donations made!
We are so proud of each and everyone of you! Well Done Angharad, Chloe, Donáh, Cam, Richard, Katie, Kim, Marc, Nathan, Jordan, Morgan, Rachael 👏🏼🎉👏🏼

Our first event was to tackle the Welsh Three Peaks, which took place on 12th August 2022!
As a team, we climbed Snowdon, Cadair Idris & Pen Y Fan with a total walking distance of 17 miles (27.4km) and an ascent of 2334 metres (7657ft) in less than 24 hours!

The date confirmed, accommodation booked, hiking boots laced up, our team have confirmed their next challenge!
All to raise much-needed funds for our local charity "Y Bont", any donations to support would be much appreciated!!

Y Bont held their annual Family Fun Day on 16th July where IntaPeople took part in a 5-a-side football match, making it all the way to the final!
We also raised £310 towards our Three Peaks total too.

IntaPeople is delighted to announce that we will be partnering with 'Y Bont" for the next year.
Y Bont is a special needs nursery based in Bridgend, which provides a range of services for children, who cannot fit into mainstream nursery. Children with disabilities, complex medical & life-limiting conditions, they are a small independent charity which costs £300,000 a year in order to run & provide their crucial services.