< advice / How to avoid losing your STEM candidates to a counteroffer
How to avoid losing your STEM candidates to a counteroffer
Author: IntaPeople | Date published: 04/07/22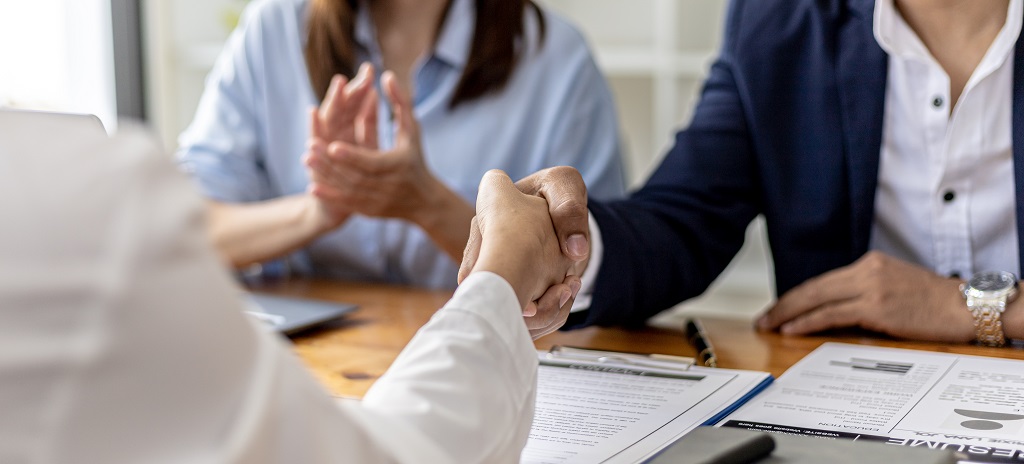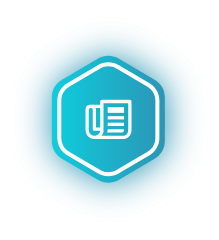 The STEM jobs market is booming. Thanks to an increase in investment from businesses in their digital infrastructure and the fast pace of technological change the STEM jobs market is increasing with over 64,000 technology vacancies alone on offer – an increase of nearly 200% since 2020. Attracting and retaining employees in a competitive world is harder than ever for employers and candidates are now in the perfect position to use counteroffers from their existing jobs as leverage.
5 ways to avoid dropouts or losing candidates to a counteroffer
There are plenty of things you can do to prevent candidates from dropping out of the hiring process or losing them to a counteroffer at the final stage. By working these tactics into your hiring process early on you can showcase your employer brand and company culture and position yourself as the only logical choice for your desired candidate.
1. Make a connection with the candidate
Take time during the interview process to really get to know your candidates and understand their motivations for leaving their current role and what they want from their new role. If you understand why they are dissatisfied and what they are looking for you can position your company as an attractive and viable prospect for them.
2. Offer the best package you can
Ensure you understand the current market standards for salaries and benefits in your industry and any trends which are affecting compensation packages.
If you are unable to match industry leaders on salary alone, don't panic. A solid benefits package can help bolster your offering so think outside the box. Our first point can be helpful here. If you know your candidate is unhappy in their current role you can offer benefits that address those issues. Be clear and up front about your offering from the beginning and if benefits are negotiable, say so early.
3. Sell your company culture
Your company culture is your secret weapon and chances are you've spent a lot of time building it up so don't let it go to waste! A survey by Glassdoor in 2019 found that 77% of people consider a company's culture, values, and mission before they apply. The study also found that 50% of applicants said culture was more important than salary with that figure rising among younger candidates.
With company culture having that much of an impact on candidate decision making when it comes to accepting an offer you should be sure to upsell it as much as possible during the hiring process.
4. Streamline and speed up your hiring process
The worst-case scenario is that you lose a promising candidate because another employer beats you to making an offer or their current employer takes advantage of the delay to extend a tempting counteroffer.
Look for ways to optimise your hiring process and make your offers faster. You can do this by removing unnecessary and complicated application processes, cut out time-consuming admin through automation or bring on board an outside recruiter, like IntaPeople, who will do the hard work of filtering unsuitable applicants for you. The upside of using a recruiter is that you only spend your time on qualified and relevant candidates.
5. Communicate at every stage
Good communication is critical to the overall candidate experience. Taking too long to respond to candidates, not keeping them up to date with the process, or worse ghosting them altogether can have serious repercussions on your employer brand.
Keep candidates engaged throughout the process and they will be more engaged, more positive, and less likely to drop out before receiving a job offer and less inclined to explore counteroffers.
How to respond to a counteroffer
If you have received communication from a candidate that they have received a counteroffer from their current employer and asking for a larger salary offer from you or additional perks or benefits, you have a few options in how to respond.
You may choose to agree to the counteroffer, decline and restate your initial offer, or indicate that you are open to further negotiation. Whatever route you choose you should ensure to include the following in your response:
Your enthusiasm for having them join your organisation
A reiteration of your previous offer or any new terms you can offer
An outline of your company culture and why you would be a great choice for them
A request for a prompt response which could include a deadline
Remember to keep your response professional and respectful.
Responding to a counteroffer can be tricky. IntaPeople can provide advice and assistance to help you craft a salary and benefits package that will appeal to in-demand candidates and avoid the frustration and costs of having candidates drop out of your hiring process at this late stage.
Need help to attract and retain highly-skilled STEM candidates in today's competitive market?
Our recruitment consultants can support you with your all your hiring needs, offer advice on building and conveying your employer brand and support you in putting together salary and benefits packages that will appeal to STEM candidates. Never miss out on your preferred candidate again!
< advice / How to avoid losing your STEM candidates to a counteroffer