< advice / How can succession planning help your business?
How can succession planning help your business?
Author: IntaPeople | Date published: 31/07/20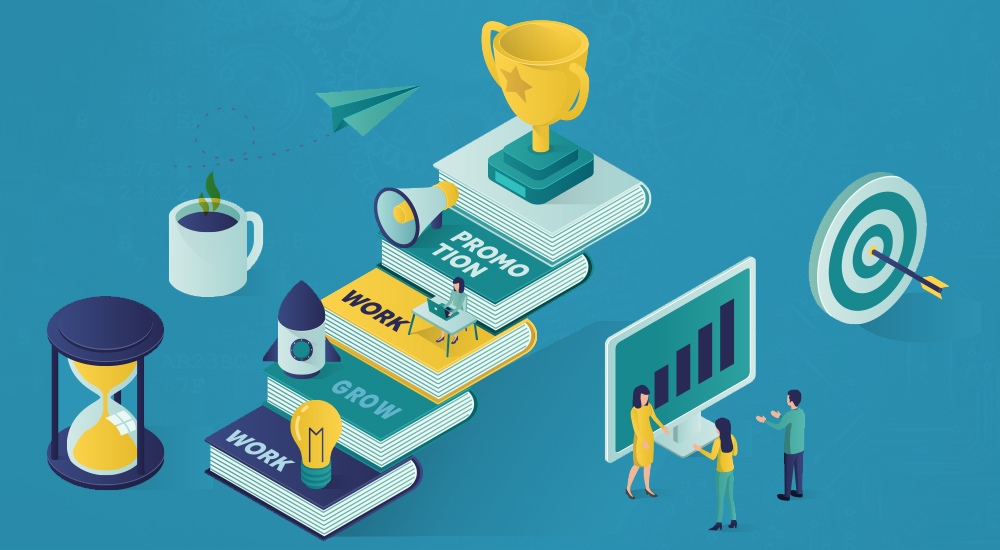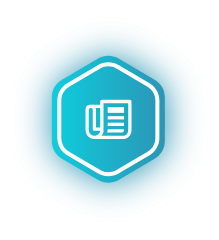 What is succession planning and how can it help your business? Succession plans are essential to disaster-proof your business if someone were to leave but it can also improve staff retention if you create a culture where employees are recognised and promoted.
What is succession planning?
Succession planning is a strategy for identifying and developing future leaders at your company across all levels. Succession plans are used to tackle the inevitable changes that occur when employees leave their job, making sure the business is prepared to continue, looking at contingencies by identifying and training high-potential workers for progression into key roles.
You might use a variety of informal and formal methods to determine those with the potential to take the next step in their career, for example conversations with managers or assessing competencies in performance reviews. It's important to communicate and be transparent when judging potential successors to ensure employees understand the succession process, this will consequently improve staff retention and individual morale.
While succession planning needs to be owned by line managers, it should be actively championed from the top. HR professionals have an important role to support and facilitate the succession process by designing and managing assessment processes and maintaining relevant training databases.
Being such a critical process, why is succession planning so often overlooked for companies?  Below we cover the benefits of succession planning and steps you can implement to make sure you are ready for when the inevitable happens; a staff member leaves to progress their career, be that internally or with another company.
Benefits of succession planning
Having a succession plan in place disaster-proofs your business. You will already have insurance and information security measures to protect your business from a variety of potential threats, having a succession plan safeguards your business from becoming uniquely vulnerable if something were to happen to a key member of staff or they were to leave. If something unexpected occurs you would have someone ready to step up to the role, having had previous training and relevant exposure.
Succession planning isn't just important for when executives leave, it applies to the teams below too. If your organisation is growing, or offering promotions, there will frequently be roles that need to be filled.
By reviewing your organisational chart this helps leadership better understand potential vulnerabilities and can bring a sense of urgency to cross-train key employees in certain roles. This may also highlight where external candidates might be needed allowing you to plan ahead and build up talent pools in advance.
Succession planning lets ambitious, less-experienced internal candidates know their hard work and skills have been noticed and appreciated enough to be considered for advancement. This can have a positive impact on employee motivation and can help retain talented individuals as they are aware of internal opportunities to progress their careers.
Having a succession plan can become a key part of your business culture, where employees are promoted from within prior to seeking external resources. This can also save your business money with recruitment costs as it's easier and cheaper to recruit for junior roles over senior leadership positions.
How to create a succession plan
If you've considered developing a succession plan for your company but aren't quite sure how to go about putting it in place, consider these actions:
1. Be proactive – start early
Depending on how big your company is or maybe just your team, succession plans can take time, you need to find and prepare promising employees to ultimately step up into future roles. As such, don't hang around, even if you don't think you'll need a replacement in the coming weeks/months, prepping someone to undertake an important role creates a vital safety net if someone were to hand in their notice.
2. Keep an open mind
While the obvious replacement may be the second in command, don't disregard other promising employees. Look for people who best display the skills necessary, regardless of their current title. It might only take a little bit of shadowing to thrive in a higher position if given the chance.
3. Provide training
As mentioned above, as you recognise your top performers, introduce mentoring relationships and job shadowing as well as training, to help them develop new skills and refine existing ones. Utilise your current workforce to train and share their knowledge while they can, so it doesn't leave your organisation when they do.
4. Do trial runs
When a key member is on annual leave, having your identified replacement step into the role to assume some responsibilities is a great time for them to develop.  A trial run not only allows them to gain experience, you can also learn how ready they are or what extra training you need to provide before they take on a bigger role.
5. Use your plan to develop a hiring strategy
Once you've identified internal employees as replacement options for key roles in your organisation, take note of any talent gaps. This way, the succession planning process can help you identify where to focus your recruiting efforts and enable you to create pools of potential external candidates in advance.
By recognising potential future leaders and developing a succession plan, you help employees feel valued for their contributions and show you're keen to help them realise their potential within the company. When an organisation puts the time, effort and money into training and developing its staff, they feel valued and are less likely to be tempted to resign when one of their key figure's leaves. Ensure you don't concentrate all your efforts on just one person, who could leave the business; you need to develop a group of talent.
Finally, a succession plan is an investment in your company's future, it will only be effective if it's ongoing. Make sure it's always up to date, re-evaluate talent pools and consider the shifting requirements of key roles. Keep track of the results of the succession plan; you should know how effective your development systems are to make future improvements.
< advice / How can succession planning help your business?