< advice / 4 female leaders in STEM and how they got there
4 female leaders in STEM and how they got there
Author: IntaPeople | Date published: 25/01/21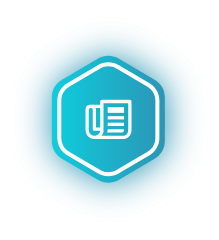 In our latest report, The Great Gender Rebalance: Increasing gender diversity in STEM businesses, we explored how gender-coded language could be an unconscious barrier to women applying for STEM roles. During our research, we also discovered that, during a study conducted by Isca.org, 42% of women in STEM thought there were a lack of female role models and this was impeding their careers in STEM. 
The lack of female leaders in STEM impacts the industry dramatically as it means there are less female hiring managers, mentors and women in senior management positions in STEM for younger female STEM professionals to look up to and learn from.  
However, women have greatly contributed to STEM research and development throughout history, and we wouldn't be where we are today without them, or their modern female counterparts leading change throughout the industry. 
T
he 
M
atilda effect
Due to the different social and educational position and status women held in the past, their achievements have often been ignored as inferior to their male colleagues, or indeed their work has been misattributed as that of their male colleagues, this is called 'the Matilda effect'. 
A 
history of women in stem
Women have made a marked impact on the history of many of the different areas in STEM. Some of the most important female contributors include: 
Hypatia (4
th
 – 
5
t
h
century AD)
Hyaptia was an ancient Egyptian living under Roman occupation, she was a mathematician, astronomer, and a philosopher who wrote fundamental works and commentaries on geometry, and astronomy.  
She taught at the Neoplatonic School in Alexandria and created her own tools for measuring the density of liquids, and astrolabes, instruments for identifying planets and stars. 
Rosalind Franklin (1920-1958)
Rosalind Franklin was the unsung heroine behind the discovery of the structure of DNA. She managed to create the first high-resolution X-ray image of crystallized DNA fibres, known as Photo 51.  
This incredible feat would go on to form a considerable amount of the basis of Watson and Crick's research that would eventually lead to the discovery of the double-helix structure of DNA and a Nobel Prize. 
Marie Curie (1867-1934)
Marie Curie made significant discoveries and developed theories about radioactivity and ways of isolating radioactive isotopes, not to mention discovered radium and polonium and invented a portable X-ray machine used by field hospitals in World War I. She is the first and only woman to have won two Nobel Prizes.  
Grace Hopper (
1906-1992)
Rear Admiral Grace Murray Hopper was instrumental to the development of computer programming languages throughout the 1930s-1980s. She also managed to develop several computer languages in English rather than mathematical notation, one of which is COBOL and is still used today. 
4
 famous modern women in 
STEM
 and how they got there
Anne-Marie Imafidon, CEO, Stemettes
At age 11, Imafidon received an A-Leven in computer science and at age 20 had completed a master's degree in mathematics and computer science at the University of Oxford. She spent her early career in tech roles for big names such as Goldman Sachs, A&M Consult and Deutsche Bank. In 2013, Imafidon decided to inspire other women to pursue careers in STEM by founding Stemettes. 
Cindy Rose, CEO, Microsoft UK
Awarded an OBE for services to UK technology in 2019, this CEO has been recognised as one of the female leaders of tech. After a successful career in different aspects of technology, she became CEO of Microsoft UK in 2016. 
Sue Daley, associate director technology and innovation,TechUK
A recognised driver of the big data agenda, Daley is at the forefront of TechUK's development of cloud, data, analytics and AI. Previously she was responsible for Symantec's relations with the UK and Irish governments. 
Hayaatun Sillem, CEO, Royal Academy of Engineering

 
Formerly the CEO and Director of Strategy, Director of Programmes and Fellowships, and Head of International Activities at the Royal Academy of Engineering, Sillem was appointed its CEO in 2018 and is a trustee of EngineeringUK. 
If you're looking for an exciting role in STEM, check out our jobs or get in touch, we're always on the lookout for talent. 
If you are an employer looking to create a diversity and inclusion-lead STEM recruitment strategy, we can help you recognise where you may be creating barriers between your company and female applicants, from the job description to where and how you market your role. 
Get in touch today to discuss your recruiting needs! 
< advice / 4 female leaders in STEM and how they got there