< advice / STEM recruiting trends for 2023
STEM recruiting trends for 2023
Author: IntaPeople | Date published: 19/01/23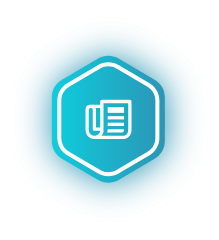 As we enter 2023, uncertainty about the future of recruitment persists. Whilst the threat of the COVID-19 pandemic has diminished, the "great resignation" remains in full swing, with 40% of the world's workforce planning to leave their current employer within the next year.
Economic turmoil will also continue. Factors such as rising inflation, the "cost-of-living crisis" and skill shortages, combined with employees demanding higher salaries are creating the perfect storm for STEM employers.
Research shows that by 2030, there will be an estimated 85 million job vacancies due to the lack of skills in the labour market. As the skills gap widens, budgets tighten and remote working continues, STEM companies could expect increased difficulty in attracting candidates from a competitive talent market and may need to prioritise retention over recruiting by investing in their current workforce.
From "people-first" employer branding to diversity in STEM, employers must be prepared. Knowledge is power, so enjoy the IntaPeople guide to the 2023 recruitment trends that will shape the STEM industry.
But first things first, what does the current STEM workforce look like?
STEM workforce statistics
STEM skills are crucial for the UK economy. The following statistics indicate the current state of the workforce, which coincide with the predicted trends of 2023 – particularly the importance of diversity in STEM.
Top 3 STEM recruiting trends for 2023
Now we understand the current state of the STEM workforce, let's look at the three major recruiting trends predicted for 2023.
1. STEM jobs of the future
What STEM jobs can we expect in the future? From avoiding skill gaps in your organisation to staying ahead of the competition, there are many benefits to understanding and predicting what the job market might look like in the future.
Autonomous and Electric Car Engineers
When you consider that by 2025 electric vehicles will make up 10% of global passenger vehicle sales, growing 58% by 2040, it's no wonder most automotive manufactures have already begun to migrate towards electric vehicles. These same businesses are also investing heavily in self-driving and autonomous vehicles which will become the future of transport.
So, how will this impact the job market? Whether it's building software systems, AI automated processes or efficient electric engines, the demand for employees with those skills will be high, as well as STEM programmes that train engineers to build and innovate such vehicles.
Drone Technicians
By 2030, Drones could contribute up to £45 billion to the UK economy. From deep-sea investigation to the military deploying drones for data collection, the use of drones is endless and therefore, it comes as no surprise that by 2030, 650,000 jobs could be associated with an economy that fully adopts them. Whether it's making them lighter, faster, more efficient, or longer-lasting, STEM specialists will be the ones to innovate drone technology and make it more accessible in the future.
Green Power Creators
The UK is aiming to reach net zero by 2050. Crucial to this will be the switch to an electricity system with zero-carbon emissions, most of which will come from renewable energy sources. The importance of finding innovative ways to harness sustainable energy at scale will put more demand on scientists who can engineer these systems for the future.
2. The importance of diversity in STEM
From junior through the board level, it's no secret that STEM sectors suffer from a lack of diversity at all career levels. The most common being gender diversity. When you think that 52% of the overall UK workforce are women, but alarmingly only around 25% of them make up STEM professionals, it's not surprising that it's still a widely debated issue. Not to mention, only 25% of computer jobs and 15% of engineering jobs are occupied by women.
However, women aren't the only under-represented groups within STEM businesses. Other marginalised and minority groups also lack diversity within STEM sectors, with data from the Pew Research Centre reporting that STEM employees are predominately white.
More than 3 out of 4 job seekers and employees (76%) report that a diverse workforce is an important factor when evaluating companies and job offers and 83% of employees/job seekers are likely to research company reviews and ratings if deciding on where to apply for a job. So what steps can be taken to address diversity issues, whilst also improving your overall company branding?
In our latest report, Equality, Diversity, and Inclusion across the board in STEM, we explore further how the top 100 STEM employers in the UK tackle ED&I in their employer branding including:
Reviewing your ED&I policy in first instance: Reviewing your ED&I policy means more than just checking you've included as many groups as possible; it means looking at your internal structures, your leadership makeup and forming a policy that best represents your company's values in the most authentic way.
Review all employer branding channels to ensure the most up-to-date version of ED&I policy is presented: Channels to consider include careers pages, job boards, and job descriptions.
Review internal documents and communications to ensure the same: Company culture is something that needs to be managed from within. While employer branding channels focus on the representation of policies to external viewers to attract potential new employees, the internal representation is just as important.
Ensure buy-in from the top down for your ED&I and EVP: Nothing can change unless everyone is committed to change. Your ED&I values, and policy need to be more than just an HR initiative, they need to be something that everyone is committed to.
We also measure how successful these different diversity initiatives are for STEM employers and how they achieve true inclusion and equality for the workforce. Download the report here.
3. "People-first" employer branding
Recruitment strategies will change significantly in 2023. But what does "people-first" employer branding mean? It's about presenting a much more holistic image of your company across multiple channels – establishing the right message, for the right people, at the right moment. By moving away from traditional HR practices, organisations are more likely to attract, persuade, and convince top-tier talent in the market.
From career websites and case studies to social media advertising and automated email marketing, there are now multiple ways to execute your branding strategy that require minimal resources. Particularly well-targeted content creation with an effective call-to-action (CTA) will be the difference between attracting your target audience and beating the competition.
In the new year, successful organisations will be those that switch to recruitment marketing tactics that display their organisation's personality, characteristics, beliefs and USPs in a coherent way, across all channels.
IntaPeople can help you attract the best tech and IT talent
Our recruitment consultants can support you with all your hiring needs, offer advice on building and conveying your employer brand and support you in putting together salary and benefits packages that will appeal to candidates. Attract exceptional STEM talent with the help of IntaPeople.
Get in touch with us to discuss your hiring strategy
< advice / STEM recruiting trends for 2023