At IntaPeople we're unleashing change

We're always looking for great people to join our team. When the world of STEM is always changing, evolving and improving, why not be a part of it?
Want to create real change in one of the most exciting industries?
Joining the IntaPeople team means becoming a change maker, changing people's lives by finding them great STEM roles and changing the world by empowering organisations to deliver new technology, life-changing products and services.
IntaPeople's change makers are supported, challenged and rewarded for what they do. We believe in creating a work environment where there are no limits to what you can achieve. That means a dynamic, friendly and driven team, a wide range of benefits and incentives, and clear career pathways that allow you to develop your unique strengths. Everyone is a change maker, whether you've been with us for years or just joined, you have the power to change IntaPeople for the better.

At IntaPeople we've built up a fantastic community of recruiters who have autonomy, ongoing support and amazing progression opportunities in an industry that is only going to continue to grow in size and value. Most of all, we're good people who enjoy working and learning together.
We could spend ages telling you why IntaPeople is a great place to work, but why not see for yourself? Look out for our #MeetTheTeam posts on our social channels and see what it's like working at IntaPeople as a change maker.
IntaPeople perks

Yearly trips abroad
A 'high achievers' incentive with both Summer and Winter adventures (locations vary).

Flexible working hours
If you're an early bird, prefer a lie-in or just want some flexibility, we can help you achieve a healthy work-life balance with flexible start and finish times.
Uncapped commission
Earning potential from day 1 with no threshold, on everything you are a part of.

Up to 30 days holiday
Holidays rise with years of service, plus the added Bank Holidays.

Time off for medical appointments
We understand it's not always possible to schedule an out of hours health appointment.

Hour off vouchers
Earn extra time off for qualifying placements. Use these ad-hoc or add them up for extra holiday days.

Private healthcare
We make it easy to get fast access to high quality care, with rewards for getting active.

Company pension scheme
Plan for your future and join our employee pension scheme.

Regular incentives and treats
Whether it's employee of the month/quarter awards, pizza or team building activities, we are always looking for ways to boost morale.

Unlimited coffee, tea and fruit
Fruit is proven to improve your wellbeing and we all know that coffee is a workplace essential! And all the oat milk your heart desires.

Investment in your training
We provide an in-house dedicated trainer to invest in your professional development and progression opportunities from day one.

Earn 'duvet days'
Once a quarter, everyone is entitled to take back one day to yourself to invest solely in your self care.

Are you ready to join us?
View our latest vacancies
Recruitment Consultant (Full training provided)
Recruitment Consultant – No experience needed (full training provided) Location: Cardiff (parking on site available) moving to hybrid after training Salary: £21,000+ DOE plus ...
Tech Recruitment Consultant
Tech Recruitment Consultant Salary: £23,000-£35,000 (DOE) plus market leading commission with no threshold (£50,000-£80,000 OTE ) Location: Cardiff/Hybrid (parking available) Are you ...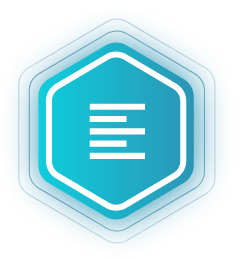 Get in touch
Want to work with us or have a question you need answered?