< advice / Top tips for onboarding employees remotely
Top tips for onboarding employees remotely
Author: IntaPeople | Date published: 31/07/20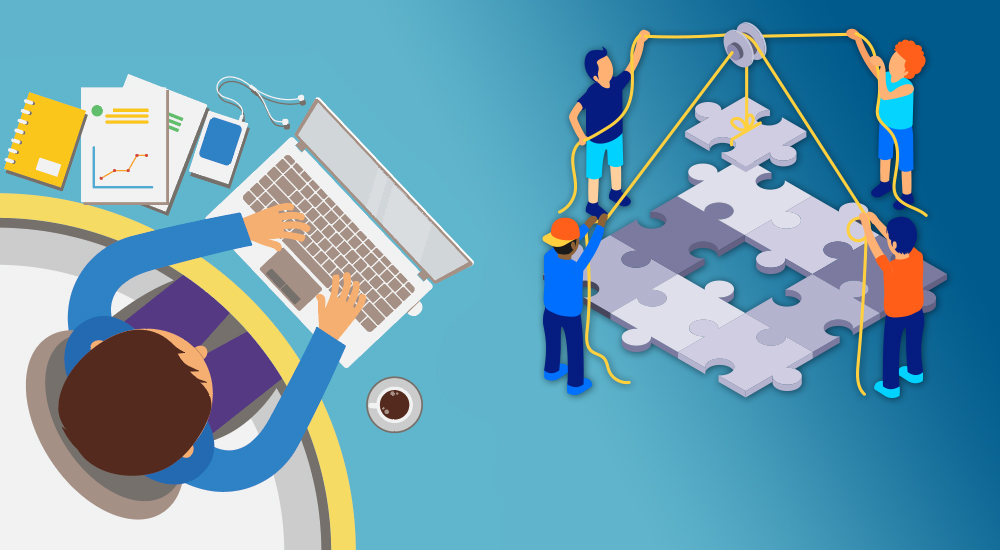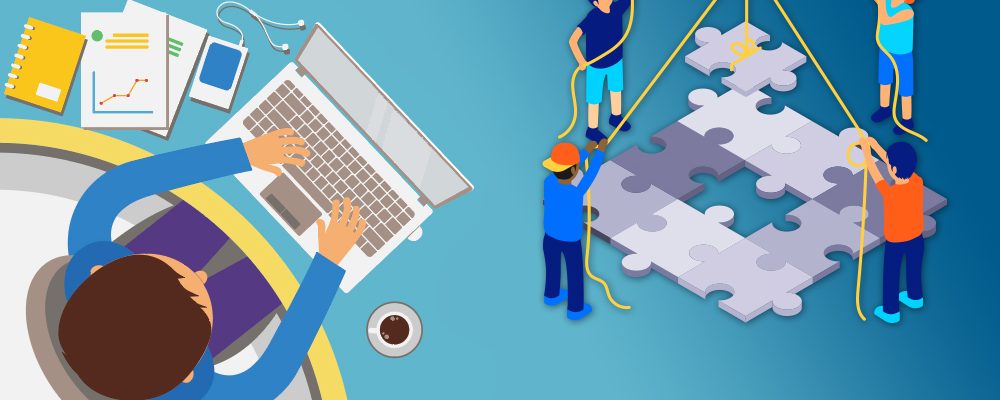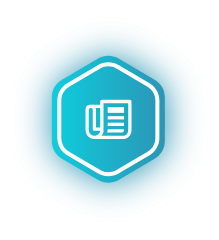 For those companies continuing to hire during this challenging time, in order to deliver to their customer-base, whether that's IT support staff or network engineers for example, a new complication has arisen; how to onboard remote workers remotely. With many working from home how can you get new starters set up and then integrated with the team?
Onboarding remote employees or workers, when you and your team might also be working remotely, is a new challenge companies are facing. Not only will you have to co-ordinate various people, schedules, and multiple moving parts, but you're want to make the whole thing feel as effortless and seamless for new hires as possible.
What is your usual onboarding process and how can this be adjusted based on the current situation? If you are new to onboarding remote employees remotely, the first thing to do is write down your current onboarding process for both employees and contract workers, if you don't already have this recorded. Then you need to consider each step and figure out whether it's essential and if it is, how you can adapt it in the current circumstances. This is also a great opportunity to review how you onboard in-office employees too!
Offer letter and contract
When you hire a new employee, most companies will send or email an offer letter which lays out things like job title and salary, however many employers will then have an induction on the employee's first day where they will sign their contract of employment and go through all necessary health and safety training.
With remote employees, when it comes to contracts you need to think about alternative options, do you post it and ask for a signed version to be mailed back or do you implement e-sign technology to capture their digital signature? You could also then deliver your induction training online through a video call or using a tool like Zoom to screenshare.
Dell have all their onboarding materials in a digital format, including a website, documentation, and video to enable the smooth onboarding of remote employees and contract workers.
Equipment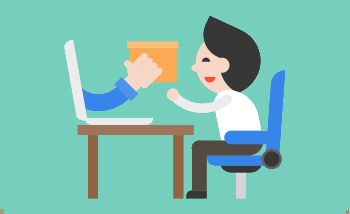 Depending on the type of equipment you use and your level of IT expertise, getting new hires set up to work remotely when you're also working from home might be a new challenge you haven't experienced before. We're hearing from many of our clients that organising equipment for remote employees is the biggest hurdle at the moment with onboarding remote employees. Assuming you already have a process for providing new starters with the necessary equipment you just need to figure out how best to adapt this to the ever-changing situation.
From a health and safety standpoint you might want to start by asking your new hire if they have the capability to work from home using their own technology and if they would be willing to do so. While not ideal, at least this would minimise risk to all staff. You could ask for your security software to be installed and all necessary documentation could be shared through remote team collaboration tools such as Slack or Microsoft Teams, or through file sharing tools like Dropbox. You might need to appoint a buddy specifically for this purpose to ensure the new employee has access to all essential resources on an ongoing basis.
In the event you need to provide the employee with work equipment remember to prioritise everyone's health and safety. If it's not safe to prepare and deliver equipment, consider putting the start date back until it is safe, everyone appreciates these are unprecedented times and sometimes things can't be helped. As the situation is constantly evolving you need to keep abreast of the latest government advice and adjust your processes accordingly, you might want to consider using a professional delivery service or managed service provider where appropriate.
Company objectives and culture
While veteran employees instinctively understand the core values, mission and unwritten ways of doing things, remote employees won't get a sense of company culture from the physical environment and atmosphere, so you need to make sure you communicate often. Stack Overflow ensures all new remote workers go through a series of orientation calls with each member of the executive team, where they hear about the company history, culture, goals and structure. You will also need to ensure employees are sent a digital copy of the employee handbook and company policies.
Welcomes and introductions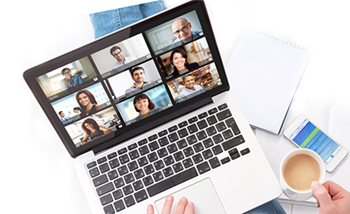 Remote employees in the current circumstances will probably have more of an adjustment than a usual new starter, not only are they starting a new role but they won't have any of the traditional opportunities to mingle and get to know the team over coffee or lunch. With this in mind, you need to make extra effort to ensure remote employees feel integrated into the team.
If you normally provide new starters with a welcome pack and branded company goodies you can organise for this to be posted out. Send your starter an organisational chart and list of employees, their contact details and responsibilities, who do they speak to if they have a payroll issue or a tech issue for example.
Set up video calls with their team members and other key employees as soon as possible, including co-workers, their manager, any direct reports, and employees from other departments they will work closely with. This will enable your new starter to put a face to a name and get to know the team and the business better.
Remember to give new hires access to relevant communication groups and channels, explaining the best way to reach people and if there are any time differences they need to be aware of. Having a mentor or buddy, someone who is on hand to answer questions about processes and documents, can also help with remote onboarding and make your new starter feel at home.
Goals and expectations
To help your new starter hit the ground running ensure team leaders and managers set specific goals and expectations. This way your new employee can easily get started on what is most important. Defined goals and clear guidance on how these will be assessed give your new starter focus and direction, while providing a benchmark to review performance at the end of the probationary period.
Communication is essential when managing a remote team, you probably want to schedule more frequent video calls and catch-ups for new employees to discuss upcoming projects, progress and resolve potential issues.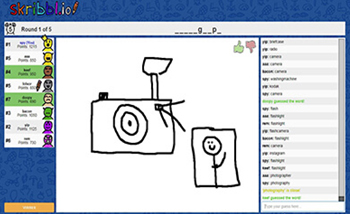 Team building
Small-talk around the office is common – it's very rare for an employee to sit and work non-stop the entire workday. When your employees are remote, consider setting aside some time for chit-chat or create some informal channels on Slack/Teams where individuals can share jokes etc. While team building activities are usually in-person, this isn't possible in the current climate, instead you could try translating it to playing games online like Pictionary or quizzes.
Don't stop teaching
Whether you are on-site or remote, onboarding new employees is a process not an event. Onboarding includes everything from those initial introductions to the first big project they work on independently and beyond. During and after their remote onboarding process, request feedback so you can ultimately course correct or improve the process for the future. Conclude the remote onboarding with a formal probation review to assess performance to date, obtain feedback from your new starter, identify any challenges and set out future steps for the role and that individual's development.
If you're worried about onboarding remote employees remotely please get in touch. We are working with employers who are continuing to hire during this crisis and we're happy to chat about your recruitment and onboarding process, providing advice and guidance where we can.
< advice / Top tips for onboarding employees remotely