< advice / How to supercharge your retention using an effective employee value proposition
How to supercharge your retention using an effective employee value proposition
Author: IntaPeople | Date published: 30/09/22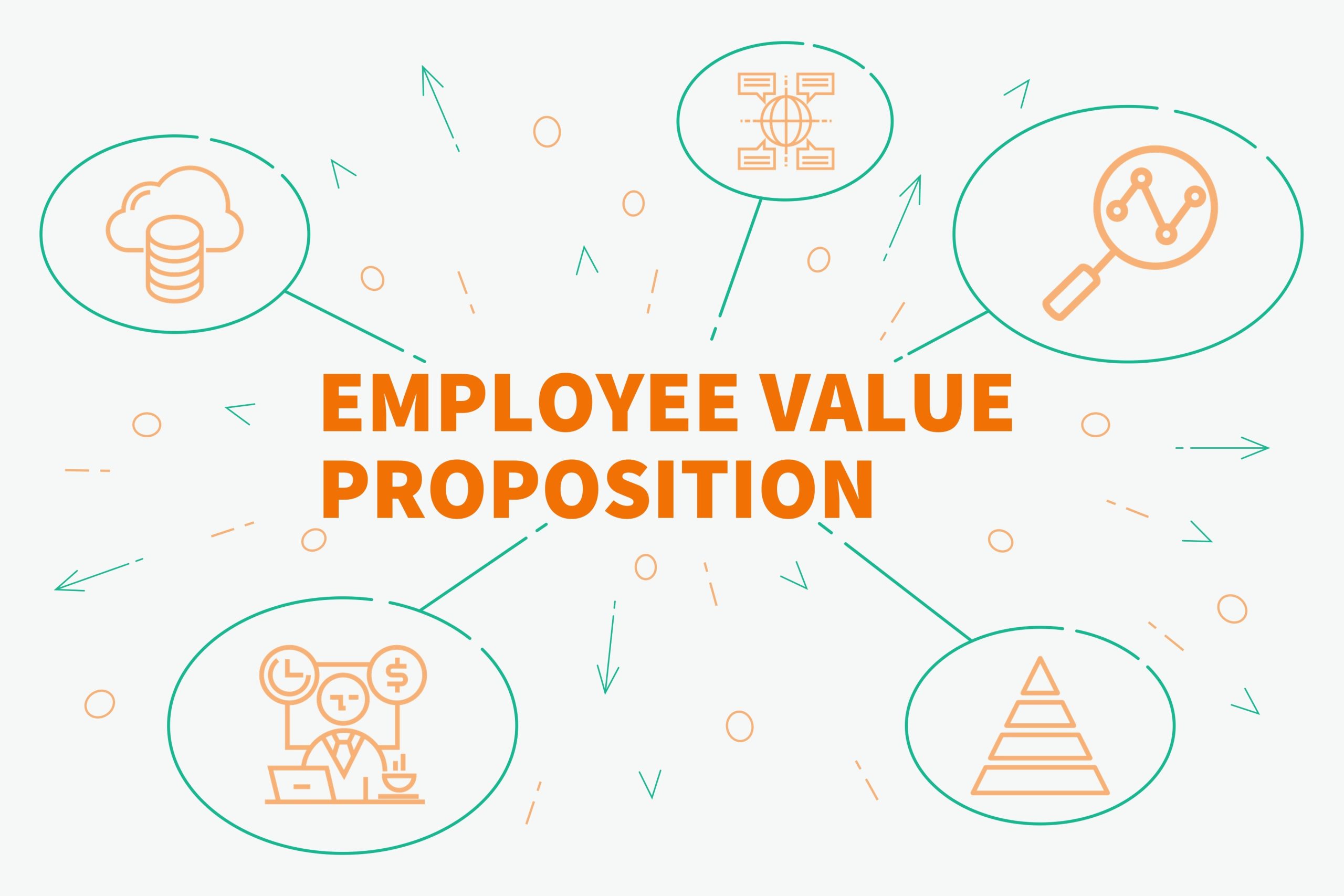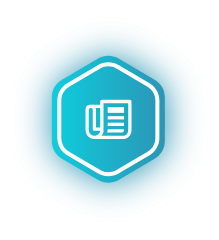 If you've been hiring recently, you'll know that the current talent market is heavily weighted in candidates' favour. Talented candidates can be easily tempted to jump ship which is where employer branding, and crucially, your employee value proposition comes in. But what is an employee value proposition and how can you use it to supercharge your talent retention?
What is an employee value proposition (EVP)?
Just as your company has a customer brand, you also have an employer brand. That is the reputation your company has as an employer and a good, or bad, place to work! Businesses tend to put a lot of thought into their customer brand but spend less time on their brand as an employer, which can have consequences when it comes to retaining the best talent in their industry.
Part of your business' customer brand is your 'customer value proposition'; the strong, compelling reasons why a customer should choose your brand over others. Your 'employee value proposition' (EVP) is its counterpart in your employer brand.
Your EVP, therefore, is the compelling reasons why a highly-talented individual you need should choose to stay with your company and invest their skills and experience in your business. It goes beyond simply higher salaries to encompass your values as an organisation, the investment you make in your employees and the benefits and perks you offer.
What is the importance of an employee value proposition?
Having a strong, authentic employee value proposition as part of your wider employee branding strategy can have many benefits for your business as well as your employees. Putting time and thought into your EVP can:
Help you attract better quality talent
The current talent market is candidate driven with high-quality candidates spoilt for choice when it comes to the companies they can choose to work for. A business with a strong EVP offering unique, tailored benefits is an obvious choice for high-level candidates, allowing you to reach up to 50% more qualified
Reduce cost-per-hire and time-to-hire
With more applicants available you can significantly reduce the time and cost it takes to find the right candidate. Businesses with strong EVPs find hiring up to 2x faster and 50% cheaper.
Decrease employee turnover
Employees who feel the company they work for is invested in them and cares about their wellbeing are happier and more engaged, which in turn makes them less likely to choose to leave. Research by Gartner found that by delivering on your employee value proposition you can reduce employee turnover by 70%.
With such an impact on your talent retention you can't afford to ignore the importance of your employee value proposition.
4 ways to strengthen your employee value proposition framework
If you haven't thought seriously about your EVP framework before, these tips will help you craft an EVP that works hard for your business and your employees:
1. Work with your current employees
By working closely with your current employees you can add a layer of authenticity to your EVP and foster a sense of ownership and belonging amongst your employees. Gather input on what they see as problems or issues that need addressing and what benefits they would find most helpful. Ask for feedback when implementing changes and encourage upskilling and personal development.
2. Be agile
Work on implementing changes to aspects of your EVP individually to allow you to assess their impact and adjust accordingly. Add in benefits that feel relevant to your workforce and industry but be prepared to review and change as needed. Don't be afraid to experiment with your EVP.
3. Avoid a 'one size fits all' approach
Your EVP should be unique to your business and your benefits should be unique to your specific workforce. Consider your business' overall values and goals. Who are you and how do you want to position yourself? How can your EVP embody those values on a day-to-day basis?
To create a unique set of benefits for every employee, have a bank of available benefits and perks that employees can choose from to build a personalised portfolio.
4. Communicate your EVP
Shout about what makes you a great employer! Make sure your EVP is communicated to current employees and new hires. Build it into internal communications and policies and as part of your hiring and onboarding processes. When it comes to external comms, like social media and your website, you can promote your EVP by providing interviews with your staff, exploring what makes you unique and celebrating your employee's achievements – but don't forget to say thank you in person as well!
How to measure the effectiveness of your EVP
Once you've implemented your new EVP it's important to assess its impact and make tweaks and adjustments to ensure it's always working for you. Here are three great ways to measure your EVP's effectiveness:
1. Collect and analyse hiring metrics
Your EVP should be working to strengthen your talent acquisition process and ensure you're hiring the best possible talent available. Keep an eye on those important hiring metrics; cost-per-hire, retention rates, number of applicants, quality of hire and the number of employee referrals. These are good indicators that your EVP is doing its job.
2. Evaluate your online reviews and social media engagement
Online reviews are perfect to get a handle on how your business is perceived by customers, but thanks to sites like Glassdoor, you can also discover how you are perceived by current and potential employees. Keep an eye on online reviews and compare yourself to your competitors and other employers in your industry. You should also be measuring the social media engagement of any posts and content you share about your employer brand and EVP.


3. Ask for feedback
One of the most important steps in keeping your EVP relevant to your employees and working for you, is getting regular feedback. Your employees should be your first port of call when assessing the impact of changes to your EVP or benefits. They can also give you more detailed information if one of your other indicators, such as retention rates, begins to suffer. Promote a policy of openness and encourage employees to come to you with concerns as well as offering a regular chance to give anonymous feedback.
If you're looking for more tips and insights on how to supercharge your employee value proposition to increase your talent attraction and retention, get in touch! Our recruitment consultants would be happy to help you. They can also help you if you have any recruitment needs and can find you the talent you need – either in person or remotely – to drive success in the future of your organisation.
< advice / How to supercharge your retention using an effective employee value proposition