< advice / New Managing Director, Growth & career opportunities for Cardiff-based recruiter
New Managing Director, Growth & career opportunities for Cardiff-based recruiter
Author: IntaPeople | Date published: 18/05/22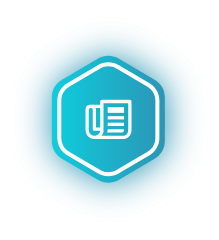 STEM recruitment company grows headcount by 86% and productivity by 54% in post-pandemic, hybrid working overhaul
Cardiff, 20 May 2022: IntaPeople, one of Wales' longest established and highly regarded technology and STEM recruitment agencies has announced new leadership, with the management buy-in and appointment of Arran Warner as Managing Director.  
The appointment demonstrates IntaPeople's commitment to creating career opportunities for its recruitment and operational workforce. Warner joined the business 12 years ago as a trainee and has held roles of increasing responsibility, including Team Lead, Recruitment Manager and Director. The appointment will also see Phil Handley, former Managing Director, moving to the role of Chairperson on a part-time basis.
 
Phil Handley, Chairperson said, "For more than 25 years IntaPeople has been a trusted recruitment partner to STEM employers throughout Wales and the UK. The appointment of Arran Warner as Managing Director marks a new chapter in our evolution, one where the pace of business, technology and wider change is unprecedented and requires a forward-thinking leader with strong roots in both the STEM and Welsh communities."
 
Arran Warner, Managing Director said, "Recruitment has come a long way in recent years, and against a backdrop of hybrid working, the cost-of-living crisis and a focus on equity, diversity and inclusion, particularly in STEM industries, recruitment companies such as ours play a pivotal role in developing the workforce of the future. At IntaPeople we have exciting growth ambitions, goals and plans as to how we will continue to provide opportunities for job seekers, support organisations and help the wider business community." 
Growth opportunities abound
Warner's appointment comes alongside significant growth for the business, with an 86% increase in staff headcount in the past two years and a further 15 hires anticipated in the current financial year to help meet business growth and market demand. Much of this investment will be focussed on training and developing the next generation of Cardiff-based talent, with plans to build upon what has been a hugely successful graduate training programme.  
With significant market share of the Welsh STEM recruitment market, IntaPeople is turning its sights to the wider UK market, with plans for a London office in early 2023, followed by continued growth and headcount investment. 
Warner continues, "We are committed to creating opportunities for our team – some of the most talented STEM recruiters in the UK market – whilst finding the right match between talent and employer to unlock business growth and opportunity. Despite current potential recessionary concerns in the UK, we've witnessed the tech and the wider STEM markets expand exponentially over the past few years and anticipate the sector to be an engine of growth in the current and long-term." 
Attracting the next generation of talent
Like other businesses, IntaPeople has adapted its working practices and policies in recent times and now offers flexible hybrid/remote working opportunities for its staff in addition to a physical office for company-wide collaboration, meetings and team events.  
Other benefits include 30 days of annual leave plus bank holidays, private healthcare, paid days for volunteering and fundraising, company-sponsored travel experiences and the chance to earn additional holidays (high achievers have earned as many as an additional eight days), as well as additional financial and non-financial benefits.  
As IntaPeople is engaging and educating employers on market trends and rates, it was only natural for the business to offer highly competitive, market-leading benefits for its own staff. As a result, the agency has seen a 48% rise in employee productivity and a 78% rise in employee retention in response.  
About Arran Warner
For more than 15 years, Arran Warner has helped businesses get more from their people management and resourcing strategies and investment. With a background in human resources and a CIPD qualification, Warner has partnered with several of the UK's fastest-growing start-ups through to some of the world's leading companies to identify and attract world-class STEM talent.  
Warner is an active contributor to the STEM community, providing insights and guidance on: 
Employee retention, engagement and market analysis

 

Emerging technology

 

Equity, diversity & inclusion in the STEM sector (see IntaPeople's

gender bias technology

)

 
About IntaPeople
Since 1994 IntaPeople has created numerous mutually beneficial one-to-one business relationships and transformed thousands of careers and businesses across the technology and engineering landscape.  
We are more than just a STEM recruitment agency; we are passionate about making a difference. www.intapeople.com  
For more information or to arrange an interview with Arran Warner, please contact the IntaPeople press office via:
Kristie Perrotte
Thrive Marketing Communications
Phone: 0203 905 3222
Email: kristie.perrotte@thrivemarcoms.co.uk 
< advice / New Managing Director, Growth & career opportunities for Cardiff-based recruiter