< advice / IntaPeople charity partnership 2023/2024 with Calon Hearts
IntaPeople charity partnership 2023/2024 with Calon Hearts
Author: Rob Samuel | Date published: 05/05/23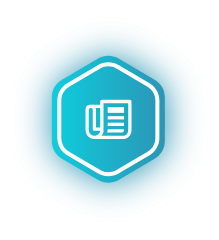 IntaPeople Charity Partnership 2023/2024 with Calon Hearts; a small Cardiff-based charity who improve accessibility to lifesaving defibrillators and heart screenings.
IntaPeople is delighted to announce that we will be partnering with Calon Hearts for the next year.
Calon Hearts raise vital funds to protect the health of the public in Wales through provision of heart screening, defibrillators, and CPR training.
2,800 sudden cardiac arrests happen outside of hospital in Wales every year – currently, less than one in ten people survive. At least 12 seemingly healthy young people die every week in the UK from heart conditions they didn't even know they had.
Their mission is simple; to reduce these statistics so that no family loses a loved one to a heart condition that could have been detected and managed – their provision of heart screening & defibrillators can help reduce this statistic.
To find out more about Calon Hearts, and the incredible work they do, please click here to visit their website.

< advice / IntaPeople charity partnership 2023/2024 with Calon Hearts