< advice / Top 5 tips to take the next step in your career
Top 5 tips to take the next step in your career
Author: IntaPeople | Date published: 25/08/22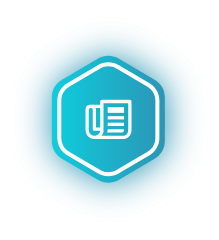 1. Formulate a career plan


A career plan helps you realise what your ambitions are and what you want to achieve. Once you have this it is much easier to evaluate whether a job opportunity is worth taking. Read more here

2. Sell yourself with your CV


When writing your CV you should always remember it is your opportunity to sell yourself. Your CV is the first thing a potential employer will see when you apply for a new job, so it is important to get it right. Your chances of being invited to an interview are dramatically reduced if your CV doesn't say why you are a suitable candidate. Click here for more CV advice

3. Create a LinkedIn profile


If you don't already have a LinkedIn profile, we advise you sign up as many recruiters use LinkedIn to headhunt relevant candidates. As a professional social media platform LinkedIn can help you build a network of relevant contacts and your profile can act as an online version of your CV that can be sent to prospective employers.
4. Optimise your social media profiles


Social media is a great way to connect with friends but don't let the content of your profile negatively affect your employability. Review your privacy settings; anything you don't want a potential employer to see should be locked down so only your friends can view. Read more here.

5. Email job alerts


Sign up for email job alerts so you are the first to know as soon as a suitable role is available. This way you can be one of the first to apply. Some jobs have a quick turnaround and require someone to start virtually straight away so it can pay off to respond quickly to a job advert.
If you are looking for a new job or new career and would like some help feeling confident applying for jobs please register for our free CV review here. We will look over your CV and provide you with some useful feedback points to help you sell yourself to prospective employers.
< advice / Top 5 tips to take the next step in your career