< advice / PIMP: Which hip-hop artist represents your manager?
PIMP: Which hip-hop artist represents your manager?
Author: IntaPeople | Date published: 10/08/17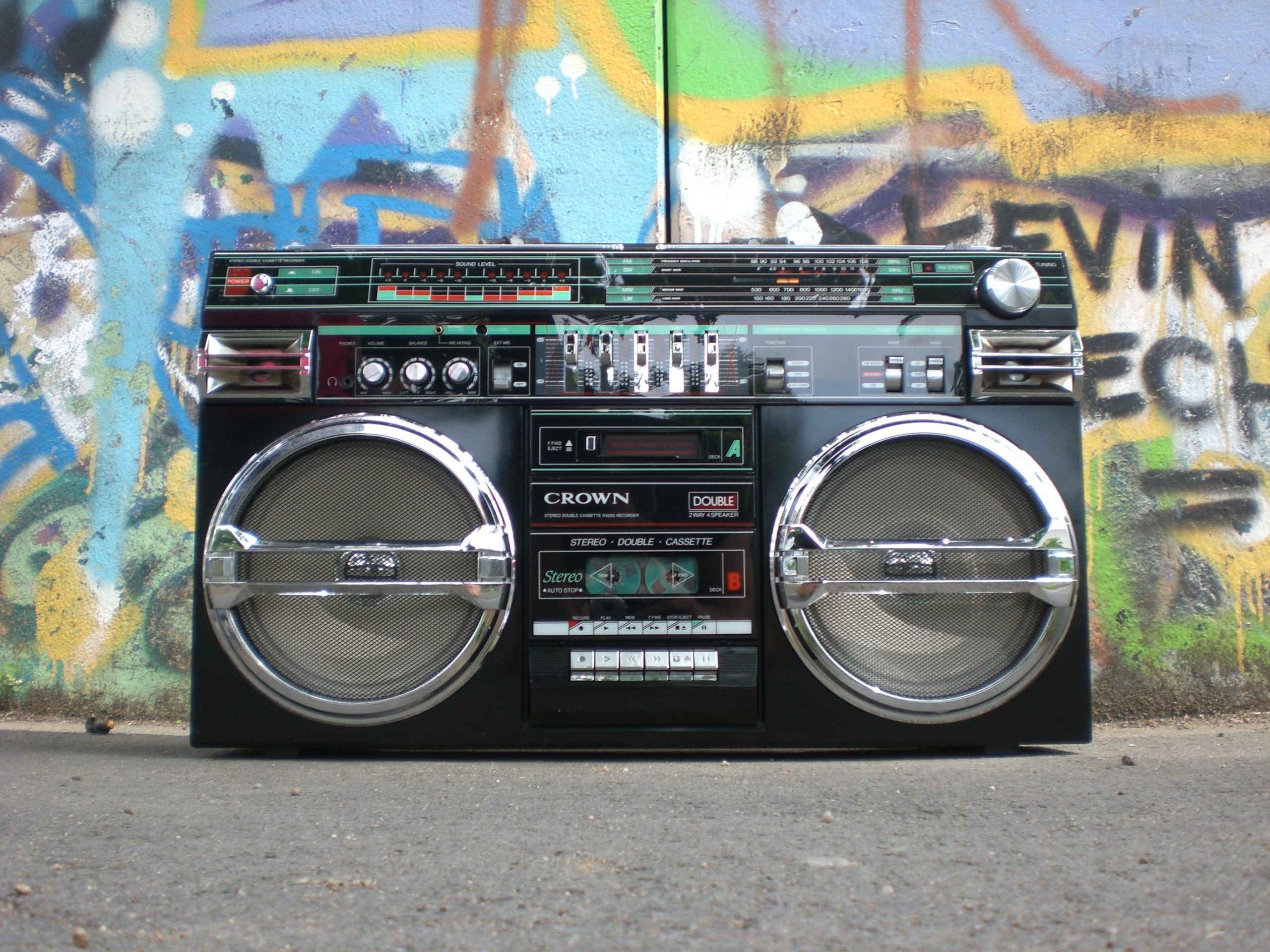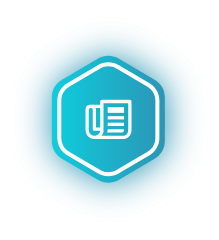 When one hears the word "rap" or hip-hop", one often thinks of angst, violence, loud music and even death! It may come as a surprise then that there are a number of different leadership styles that we can observe from some of the biggest hip hop artists of all time and how these traits made them who they are today.
P.I.M.P: Person In a Management Position.
To carry on with my theme of rap music and recruitment in my other articles I thought I would put something together on how we can all relate to the greats of rap and hip-hop in the managerial style of our leaders!
The directive leader (Suge Knight)
For those who don't know him, Suge Knight is the co-founder and former CEO of Death Row Records, the biggest hip-hop record label of the 90s. At its peak, Death Row sold more than 18 million albums in four years, earning revenues of more than $325 million. Its roster of artists included Dr Dre, Snoop Doggy Dogg and Tupac Shakur.
Suge's directive style would be the "do as I say" or the "it's my way or the highway" approach. Imagine a manager who directs, or even dictates, what is to be done; and the employees are expected to follow through, with no questions allowed!
It's probably no surprise that Suge Knight used scare tactics to get his way in the music industry. When The D.O.C. and Dr. Dre were on Ruthless Records, Suge and his crew threatened Ruthless Record's co-founder Eazy E with baseball bats and lead pipes in order to get "the job done." His tactics worked, and the artists were released from their contracts. It's an effective style when there is a crisis or when you're looking for speed in delivery however, it isn't so good when you're looking to develop your employees as little learning happens with this style.
The affiliative leader (Flava Flav)
This is the "people-come-first" style, meaning that people are seen as more important than their role or function. I like to imagine this type of leader as the hype man which I suppose leads me nicely to Flavour Flav.
More recently, he has been a reality TV personality. However, he was a member of Public Enemy and the original hype man. He was well known for yelling "Yeahhhhhhhhhhhh boyyyyyyyyyyyyyyyy!" and "Flavor Flav!" during performances.
This type of manager puts the people first, and the task that needs to be accomplished, second. This type of manager gets motivated by seeing to it that everyone is happy and satisfied at the workplace.
This style works best when complemented with another leader's management style, as it's typically used as to balance the coercive style or authoritative style. It's a great management style, however, there is a great likelihood that the performance of employees would be mediocre at best. This is due to the fact that performance is not the primary focus and there is a risk that as employees get to know each other and growing closer that they may end up not accomplishing anything!
The authoritative/visionary leader (Dr Dre)
Rapper, producer, and entrepreneur, Dr Dre is the founder and current CEO of Aftermath Entertainment and Beats Electronics as well as one of the most recognisable names in the industry. Though now known for his commercial ventures, he often took a no-nonsense approach to dealing with issues and smartly moved from Ruthless Records to Death Row and then on to Aftermath and now as an entrepreneur. He may not list as hip-hop's first billionaire but he is certainly one wealthy man.
This managerial style has the primary objective of providing long-term direction and vision for employees. It's looked upon as one of the more successful managerial styles where the manager sets a clear vision for what is expected from staff and the direction the company is moving towards.
Employees have a sense of freedom and are free to perform in a way that is most comfortable to them as long as they achieve the company's vision. This allows them to strategise and even innovate. Since feedback is provided, the employees are aware at all times of their performance and the progress of work. This way, the manager does not have to be with the employees every step of the way.
It does have some drawbacks though, as employees may become complacent, going about things their own way; even outside the bounds of what is legal and proper, as long as it achieves the same result.
The participative/democratic leader (Outkast)
The hugely popular Outkast took Southern hip-hop in bold and innovative directions: less reliance on aggression, more positivity and melody, thicker arrangements, and intricate lyrics. They had huge success despite falling out more than once. This managerial style is more than just promoting harmony among employees. The participative management style aims at establishing consensus and building commitment: this is the "everyone has input" manager.
The participative manager is inclined to have a willingness to listen to everyone, recognizing that everyone has ideas that should be considered as well as encouraging employee participation in important decision-making and other aspects of management.
Different teams use the participative management style in an environment that requires brainstorming or input of ideas to arrive at solutions to problems. This definitely comes in handy when managers are at a loss on how to go about a project, or on how to solve a problem since they can seek everyone's input.
This style encourages cooperation among employees, so this encourages everyone to work together. However, this management style will not work well if the employees do not have enough training and experience, or if they are not competent enough at their jobs. These employees are likely to require a lot of close supervision, which will take up a lot of the manager's time.
The pacesetting leader (Jay-Z)
Jay-Z is a true American success story. Almost 20 years ago Shawn Corey Carter was an unsigned rapper who sold his mixtapes from the boot of his car. Since then, he has now released 12 platinum-selling albums. Jay-Z's career exemplifies the pacesetting managerial style. The primary objective is accomplishing tasks to a high standard of excellence. The manager sets the pace in this management style; often at a fast and cracking pace.
The manager often prefers to personally do many things himself, as a way to set an example for subordinates and employees to follow. This style helps employees perform their tasks with high energy and engagement where they tend to be highly motivated in performing their assigned tasks as there is a target to beat.
Leaders find the pacesetting style works best when the employees are experts who can easily follow the lead and keep up with the pace (and expectations) of the manager. It's most effective when the employees are highly motivated and have the competence to accomplish tasks according to the high standards of excellence set by management.
If the employees do not possess the skills, competence and expertise required, they may be put under too much pressure to meet the high standards of excellence in the organization. Sometimes, the managers set impossibly high standards; so high that some employees may give up before they have even started.
The coaching leadership style (P Diddy)
As the term implies, this style involves a lot of coaching and mentoring. It's the "developmental" manager and this is something P Diddy has in bucket loads. He believed that he would make it big and dropped out of university to enter the industry and started his own label, BadBoy Records. He started working and developing upcoming and established rap, hip-hop, and R&B recording artists such as Mariah Carey, New Edition, Method Man, Babyface, TLC, Boyz II Men, Lil' Kim, SWV, Aretha Franklin, Mary J. Blige, Faith Evans and Biggie Smalls.
This kind of manager helps and encourages employees to develop their strengths and improve their performance. They motivate by providing opportunities for professional development and employees have a greater tendency to feel proud of their achievements knowing that they learned something and will grow from it.
This management style is ideal in settings where the employees are in need of instruction and training. This management style further encourages a thirst for learning and development among employees. They will then actively seek personal and professional development while improving their performance to the long-term benefit of the company.
Would Suge Knight be a good manager for the Backstreet Boys? Would Flava Flav be able to get bus drivers to complete their routes quickly and efficiently? Would P Diddy be able to manage an effective team of developers?
There is no right or wrong management style and everything depends on the team and situation. It also depends on the nature of the business, the work involved, the personalities and capabilities of the persons involved, their level of experience and values, and even various circumstances prevailing at a certain period of time. The best leaders and managers often use more than two or three of these management styles at any one time. There is no limit to how many styles that can be employed by a manager; as long as they do it right!
< advice / PIMP: Which hip-hop artist represents your manager?