< advice / Jargon buster, understanding pharmaceutical job ads
Jargon buster, understanding pharmaceutical job ads
Author: IntaPeople | Date published: 10/05/19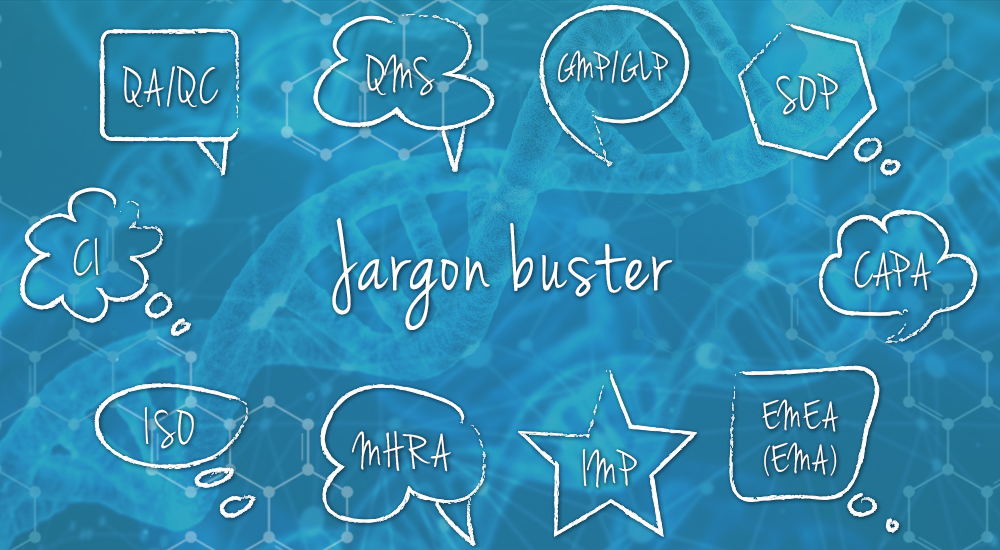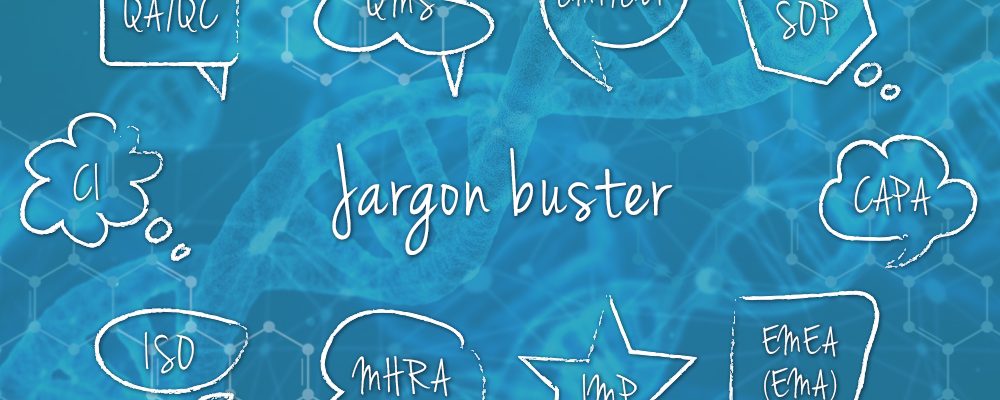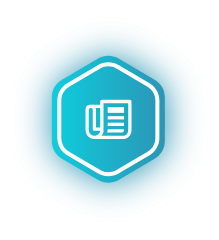 Are you a recent life science graduate, or graduating soon? If you're looking at job adverts you will notice some technical acronyms come up time and time again, and unless you have worked in the pharmaceutical industry you may not be familiar with all of them. Here we have a quick rundown of common terminology so you can tailor your CV for the role.
Pharmaceutical industry terms and definitions glossary
GMP/GLP – Good Manufacturing/Laboratory Practise
This is focused mainly on production and QC (sorry, – Quality Control! please see below for a further explanation). Sometimes you will see cGMP and this is referring to "current" best practises in the lab. Following GMP/GLP will ensure consistency in the product and reduce risk of contamination or downtime.
SOP – Standard Operating Procedure
Think cooking recipes – these are most often related to a standard quality system (see QMS) already in place at the company and contains protocols and documentation you should follow.
QA/QC – Quality Assurance and Quality Control
The fundamental difference between these functions is that QA is process and QC is product. This basically means QA is checking everyone is doing the right thing while the medicine is in early stages, while QC will be more testing at the latter stages of production.
QMS – Quality Management System
This is the responsibility of the quality department and the system which the external auditors (see ISO/MHRA) will be keen to check out when they come on site. A robust QMS will ensure compliance and safety while reducing the risk of a product recall.
CI – Continuous Improvement
If a company wants this experience it is likely they want someone who can drive efficiency using Lean methods (operational excellence tools). Reducing cycle and set up times would improve output and would therefore be a great example of CI in action.
ISO – International Organization for Standardization (I know, some big scrabble scores there!)
These are common regulations that must be followed by all departments to ensure safety and quality. ISO applies across the manufacturing sector but one specific to pharma would be ISO 9001, while medical device would be ISO 13485. These standards are regularly reviewed so keeping up to date and trained to the latest standards will really make your experience stand out from the crowd.
MHRA – Medicines and Healthcare products Regulatory Agency
This government agency forms part of the Department of Health and Social Care and is responsible primarily for medicines and medical devices. Patient safety is paramount so inspectors from this agency will likely be checking on clinical trials before approving their eligibility.
CAPA – Corrective and Preventive Action
If done right this system can get to the root cause of the production problem very quickly and make positive adjustments. QA Engineers with a CI background will likely be responsible for improvements in this area.
EMEA (EMA) – European Medicines Evaluation Agency
Funded primarily by the EU, this independent agency helps evaluate the safety of medical products. In simple terms it is the equivalent of Americas FDA (Food and Drug Administration) and approves drugs for use in Europe.
IMP – Investigational Medicinal Products
This is anything to do with a new active substance or placebos being tested in a clinical trial or authorised medicines that are being formulated/packaged in a different way. They usually fall under the jurisdiction of a QP (Qualified Person) to authorise their eventual batch release to market.
These technical acronyms can be intimidating if you aren't 100% sure of their meaning. As a graduate you may not have experience of all of these but with a bit of research and understanding you can tailor your transferable skills to meet the requirements of the position you are applying for. If you want any help with your life science CV, please feel free to get in touch. we're more than happy to give you some advice.
< advice / Jargon buster, understanding pharmaceutical job ads