< advice / How long should it take to fill a tech vacancy?
How long should it take to fill a tech vacancy?
Author: IntaPeople | Date published: 25/06/19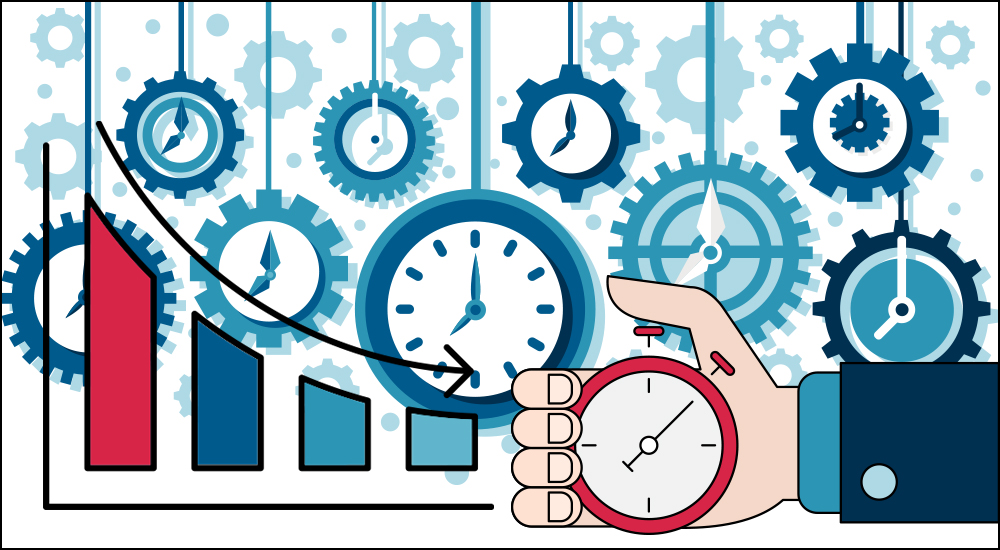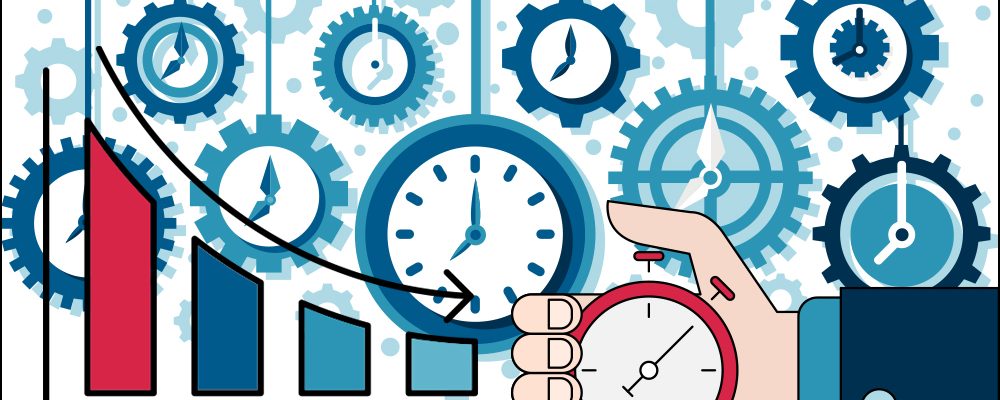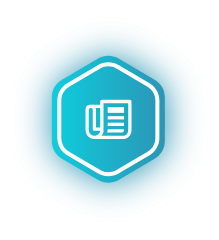 In the UK, it takes 65 days on average to fill a tech vacancy, from advertising to having an offer accepted. Your role is vacant even longer when you factor in notice periods; usually a month (maybe three months for highly technical roles). Is 65 days reasonable? How long should it take to fill a tech vacancy?
Time to fill or time to hire; what should you be measuring?
Firstly, time to fill and time to hire are sometimes used interchangeably, however this is incorrect as these metrics refer to slightly different things.

Time to hire focuses on the efficiency of the internal hiring/HR function and measurement starts when the candidate has entered your recruitment process, either by applying for your role or through candidate sourcing methods. The clock stops when a candidate accepts an offer.
Understanding your time to fill helps with planning and will always be longer than your time to hire, this is because it covers the whole recruitment process including role approval, advertising and candidate sourcing. Like time to hire, time to fill also stops when an offer is accepted.
For a true measurement of how long your role might be vacant and consequently the potential loss of productivity having an empty chair, you need to consider the time to fill alongside the average notice period for that position.
How to calculate time to fill
Time to fill = Day candidate accepted offer – Day role was approved/advertised
True time to fill = (Day candidate accepted offer – Day role was approved or advertised) + candidate notice period
Average time to fill = (Time to fill 1 + Time to fill 2 + ….)/Total number of vacancies
How does your time to fill compare to the UK average?

If you completed the time to fill or average time to fill calculations above and got a figure of 64 days or less, from role approval to candidate acceptance, you are doing better than the average in the UK. However, in our experience the recruitment process really shouldn't take this long, even for a highly technical role.
How long should it take to fill a tech vacancy?
Week 1 – candidate sourcing:

The moment a role has internal approval the recruitment process starts. You should have a job description and complementary job advert ready to go and this can instantly be distributed on your careers site, social media and other suitable avenues to attract active candidates.
For many tech roles, in a highly candidate driven market, expecting a deluge of direct applicants straight away could be a bit too optimistic. In our experience the best candidates aren't actively applying and need to be sourced via other means. This is one reason why having a trusted recruitment partner who understands your business, company culture and required skill sets can save you a lot of time.
A specialist recruitment partner will be aware of the candidates in their market and what their key motivations are. They can constantly be on the lookout for talented candidates who would be a suitable match for your business, even before a vacancy is officially approved and advertised on your careers page.
Week 2 – reviewing CVs:

If you are working with a recruitment partner, you should have potential candidate CVs to review in the second week. These should be carefully matched to your requirements, if they aren't then you are just wasting your valuable time.
From here you need to act quickly, the best candidates get snapped up fast and they could already have interviews with your competitors.
Scheduling interviews can be cumbersome, trying to match up diaries and identify dates that are suitable for all parties. In our experience it helps if you can block out specific times/days to conduct interviews in advance, we will then liaise with the candidates regarding their availability and book in the interviews as close together as possible. Not only does set interview dates help to reduce your time to fill but it also enables you to make a clear comparison between candidates. Take too long between interviews and you could risk missing out on a perfect candidate.
Week 3 – interviews:

In the third week you should expect to conduct your interviews and decide which candidate you wish to offer. If you thoroughly briefed your recruitment partner and received only carefully qualified candidate CVs, then you are interviewing the best of the best. If you don't want to make an offer based on the interviews you had then you need to consider what went wrong. Was the brief clear? Have the requirements changed? Did you have the right person shortlisting the CVs? Were the necessary decision makers in the interview?
Depending on the role you may want to conduct a two-stage interview process, however we would advise against too many stages as candidates can become disengaged and will likely accept something else. In a highly competitive market often the companies who have an efficient interview process will secure the best candidates over competitors with an overly drawn out process.
Week 4 – offer negotiation:

The final stage of the process is offer negotiation and acceptance. You have interviewed and identified the best candidate for you company, and you want to make them an offer. If your recruitment partner is worth their salt, they will have tested the candidate's commitment at every stage of the recruitment process, asking questions and ensuring the candidate will likely accept if an offer is made.
Your recruitment partner should have advised you at interview stage what salary/package the candidate is hoping for, from here you can make the offer you deem suitable. A candidate may not accept immediately, they may have other offers on the table they need to consider or there may be a process of negotiation to ensure both parties are happy however, you can expect to have a final decision within a few days.
Week 5-8 – onboarding preparation:

Once an offer is accepted you can calculate your time to fill, and the true time to fill factoring in the candidate's notice period. Over the next few weeks you have plenty of time to prepare everything you need to make the onboarding process as smooth as possible, organising the equipment and workstation, planning their induction and any necessary training. The more organised you are the more likely it is your employee will have a positive experience when they start which will shape how they feel in the first few weeks.
Time to fill only 28 days, does it sound too good to be true?
There are several factors which influence the time to fill and our 28-day schedule is based on an established relationship where the client can offer the market rate with their overall offering. Things that prolong the time to hire include:
– Unclear brief/changing requirements
– Unrealistic expectations based on budget restrictions
– Allowing too many agencies to speak to candidates and send across CVs; candidates can feel bombarded by multiple agencies and this affects employer brand reputation. It also means there is an inconsistency with CVs sent as they may not all be of a comparable level.
– Poor planning with interview schedules e.g. insisting on a face to face interview with the CEO flying in from another country which can only be conducted on a single day, rather than offering a Skype interview instead where scheduling can be a bit more flexible.
– Unnecessary interview steps and excessive technical testing
– Taking too long to provide feedback on CVs or interviews, and failing to decide who to offer until it is too late
Not every role will be filled within 28 days, particularly if there is dissonance between what you want and can offer, and candidate expectations. If you have a limited budget that doesn't match the skills you require your time to fill may take longer, however we are relentless and will continue to look for the candidate that ticks all your boxes.
Based on our extensive market knowledge we will offer clear advice and set your expectations, so you have a strong idea of your time to fill for each role. We can also advise when and how you may need to compromise in order to seat someone in that empty chair. Sometimes having someone talented and willing to learn, who fits within your budget is better for team productivity than spreading your current employees too thin, covering the extra workload, while you wait for that 'perfect' candidate.
If you would like some free advice on how to reduce your time to fill or some insight into the local candidate market please get in touch.
< advice / How long should it take to fill a tech vacancy?