< advice / Considering relocating? Why Cardiff is the best place to live and work
Considering relocating? Why Cardiff is the best place to live and work
Author: IntaPeople | Date published: 23/08/19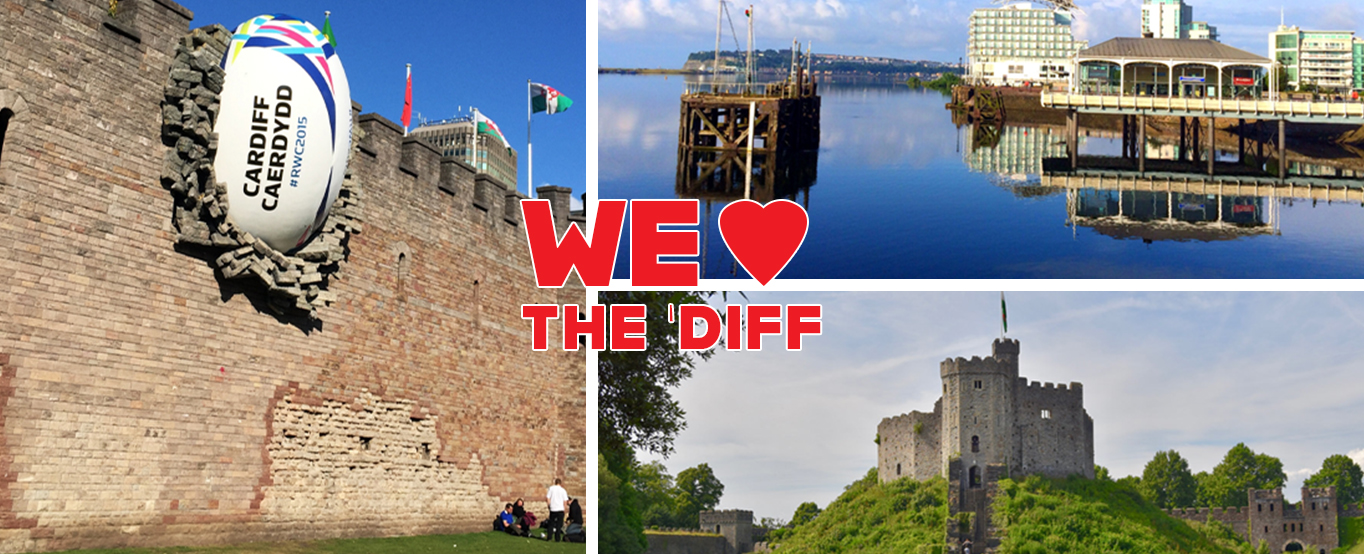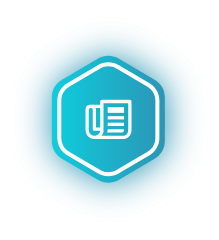 Cardiff is a vibrant and affordable place to live. Over the past 20 years Wales' capital has transformed into a thriving city with some of the best cultural and recreational activities. If you're considering relocating, Cardiff really should be top of your list as it's one of the best places to live and work. Of course, we are biased being based in Cardiff, but this doesn't mean it isn't true, so let us tell you why…
Despite only having 447,000 residents (not even in the top 10 UK cities by population) Cardiff is unique; the atmosphere is less crowded and more relaxed, with plenty of parks and open space. Cardiff is a hub for the whole of South Wales due to its capital city status, there is so much going on you couldn't get bored if you tried.
Cost and quality of living
For a capital city the cost of living in Cardiff is exceedingly low; according to Expatistan.com the cost of living in Cardiff is 38% cheaper than living in London and Cardiff property prices, council tax and general expenses all fall below the UK average.
Cardiff came first in the 2019 Natwest Student Living Index as the most cost-effective university city in the UK and was ranked 5th in the UK for cost of living by Money Nest. If money is your main concern you can be confident that living in Cardiff won't break the bank.
Let me entertain you!
Wales' national home for the performing arts, Wales Millennium Centre, is in Cardiff Bay. This Welsh landmark stages musicals, opera, ballet, circus and contemporary dance alongside the UK's largest programme of free performances.
Cardiff is renowned for its music scene with venues such as the Principality Stadium, the Wales Millennium Centre, The CIA and St David's Hall providing the setting for international acts.
In a league of its own
Cardiff plays host to many high-profile sporting events at a local, national and international level with world-class stadiums for rugby, football, cricket and athletics, an International Sports Village offering an Olympic size swimming pool, and an ice arena.
No matter what your preferred sport, there will be a local club in Cardiff where you can make new friends and fulfil your passion. If sport isn't your thing there are an abundance of gyms for you to get your adrenaline pumping, many of the parks also have fitness equipment if you fancy an outdoor workout.
Get around with ease
Cardiff offers outstanding rail, road and air infrastructure, connecting you with the rest of the UK quickly and effortlessly. A train from London to Cardiff takes under two hours, making Cardiff the closest European capital to London.
The city itself is compact and getting around is quick and easy. With most attractions, shops, restaurants and hotels all within a few minutes of each other the city can easily be explored on foot or by bike with nextbike's rent a bike service. There are also excellent public transport links including buses and trains for anything further afield.
Shop 'til you drop
Cardiff has a reputation as one of the top shopping destinations in the UK, with a combination of designer stores, high street names and shopping arcades; housing small independent boutiques and retailers.
Since the 1700's, Cardiff Market has been trading in one form or another, offering a unique shopping experience in the heart of the city. From fresh fish to pots and pans, Cardiff Market is home to many a knick-knack including the traditional Welsh lovespoon.
A picture paints a thousand words
Cardiff is home to the National Museum of Wales which houses Wales's national art, geology and natural history collections as well as major touring and temporary exhibitions. Cardiff also has a lively arts scene with a range of small galleries including contemporary art and photography.
Never go hungry
There is an abundance of places to eat and drink in Cardiff. Whether you fancy Indian street food or fine dining there is something for everyone.
Cardiff Bay, Europe's Largest Waterfront Development, is home to over 25 different restaurants and cafés as well as a range of sophisticated bars. The city centre has even more choice with a boulevard dedicated to alfresco cafés and restaurants in the St. David's shopping centre. If you are peckish you can always find somewhere to eat in Cardiff.
Dance the night away
If nightlife is your thing then you will find plenty of bars and clubs in the lively St. Mary's Street. Don't worry, we have you covered for the end of night munchies too with our well renowned 'Chippy Lane'. There is always something going on, as Cardiff's nightlife is vibrant and varied, so if you need to let off some steam after a hard days' work you can easily find somewhere to dance the night away.
Urban idyllic
Despite being a capital city, Cardiff has more green space per person than any core UK city. Some of the idyllic highlights include the wetlands and wildlife that flourishes around Cardiff Bay barrage, the River Taff that runs right through the city and Cardiff Castle which is situated in the picturesque Bute Park. There are not many cities with a 2000 year old castle in the middle of the city centre just minutes' walk from Burger King!
Oh, I do like to be beside the seaside
There are plenty of beaches within an hour's drive of Cardiff including Barry Island (home of BBC One sitcom Gavin & Stacey), Ogmore-by-Sea and Trecco Bay. Just 15 minutes' drive from the city centre is Penarth Marina, where you can walk along the pier and buy a delicious ice cream or have a romantic stroll across the pebble beach. This area is particularly nice in the summertime.
Something for the kids
If you have a family, or are planning a family in the future, you want to live somewhere where your kids will be kept busy. Cardiff is fantastic for families, there are so many things to do; plenty of farms, playgrounds and soft plays (a necessary evil for wet weather days!). There is also Wales' only official Gruffalo Trail where you can experience the story and meet the characters which is a bit of fun and a good day out. While we can't guarantee you won't hear those annoying two words 'I'm booored' again, we can guarantee you will be able to please your kids most of the time with a wide range of fun activities for all ages.
Hopefully we have convinced you that Cardiff really is the best place to live and work. If you are considering relocating, our Talent Team are more than happy to talk to you about potential job opportunities in the area and share their local knowledge. Get in touch now to discuss your situation and find out more.
< advice / Considering relocating? Why Cardiff is the best place to live and work