< advice / BBC reports Cardiff tech firm 'can't get staff' – What can they do?
BBC reports Cardiff tech firm 'can't get staff' – What can they do?
Author: IntaPeople | Date published: 02/11/18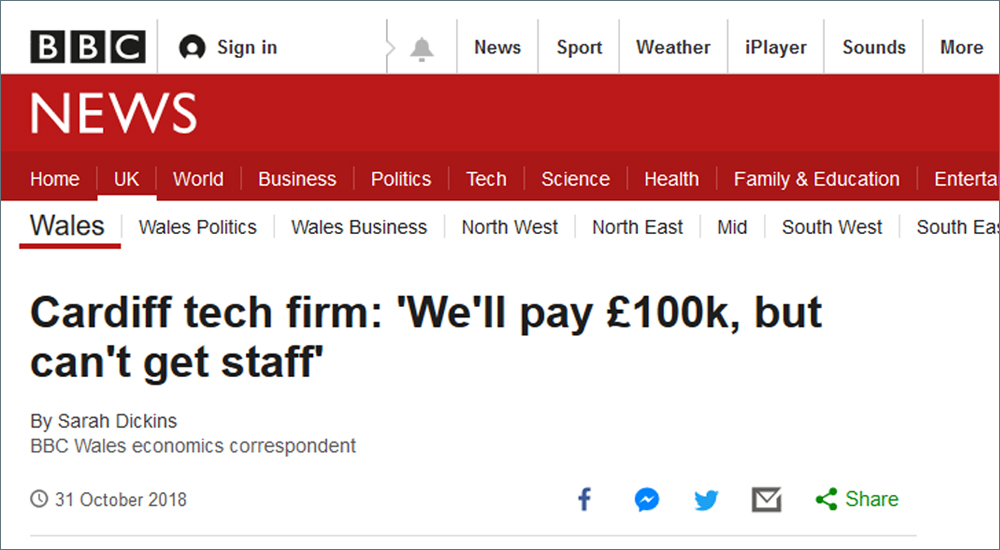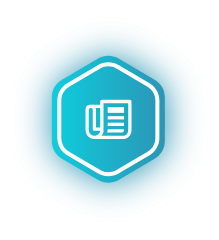 On the 31st October the BBC published a controversial story that caught our attention. It said "a Welsh multimillion-pound tech firm is unable to recruit the staff it needs, even though it is offering London levels of pay of up to £100,000 a year."
In our experience many tech companies in the Capital have flourished, largely due to the skilled professionals within South Wales and neighbouring areas.
MYPINPAD is a global leader in payment acceptance and authentication software solutions based in Cardiff. They have recently secured a large round of funding and the BBC reports they are looking for 100 software engineers to roll out a new product. Commercial Director at MYPINPAD, Allan Syms said: "We're paying London-weighted salaries…but that still isn't enough to attract people".
Does this mean there is a severe tech skills shortage in Cardiff?
Over the past few years there have been countless reports about a tech skills shortage throughout the UK. As a consequence of this the recruitment industry has changed, you can't just post a job advert and expect to have candidates queueing up but that doesn't mean there aren't candidates out there, you just have to know where to look.
IntaPeople has been a specialist technology and engineering recruitment agency based in Cardiff for nearly 25 years. We have assisted clients with around 1,500 software development roles like the ones advertised on the MYPINPAD website, 200 of those have been within the past 6 months, and this is just in Cardiff alone! We have an abundance of experience in this area and we are not seeing the same struggles to find talent.
Nathan Handley, a specialist technical recruiter at IntaPeople said: "In recent years we have seen average tech salaries in South Wales increasing drastically, bringing them in line with other tech hubs in the UK. However, companies don't need to offer £100,000 for a software engineer to attract passionate and bright individuals.
"In my experience I have found candidates value a positive work life balance, remote and flexible working as well as a company/product that makes them want to go to work every day, not just money. As a company we have first-hand experience scaling large development teams with companies such as Sorenson Media and Alert Logic who settled in the city. These companies understand what candidates want and offer attractive benefits along with average market salaries."
We have seen the tech sector in Cardiff boom in recent years; the Capital and surrounding areas have attracted a lot of investment, and tech start-ups are flourishing with the support of the Welsh Government and due to cost effective collaborative working spaces such as Tram Shed Tech in Cardiff and Innovation Point in Newport. This tech boom wouldn't be possible if there was a severe skills shortage as the BBC article implies.
If you feel under pressure to offer sky high salaries for tech roles in South Wales please don't hesitate to get in touch for some advice.
Want to read the full BBC story? Click here
< advice / BBC reports Cardiff tech firm 'can't get staff' – What can they do?