< advice / How to account for being furloughed on your CV
How to account for being furloughed on your CV
Author: IntaPeople | Date published: 11/02/21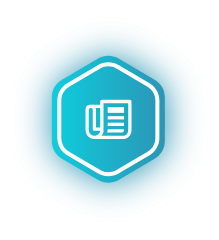 The government furlough scheme was a saving grace for many, providing income when organisations needed to streamline their workforces. However, being furloughed poses a very interesting dilemma – particularly for those who have been furloughed for longer periods – of how to present furloughed time on your CV. 
What to do when furloughed 
Of course, there is the option to not address it at all, as you were technically still employed throughout this period and are under no obligation to share this information. However, an honest and open approach presents an invaluable opportunity to showcase valuable soft skill development, autonomy and creative problem solving – all increasingly desirable traits sought by hiring managers! 
How to update your CV with furlough
ed time
There are many ways you could present furloughed time, and it really depends on the format of your CV. 
Descriptive paragraph approach 
If your work experience is structured in descriptive paragraphs for each role, you could include it in the first line here and explain the additional development you have achieved during this time, with the timings clearly indicated.  
You could subtly include just below your title, company and dates in your most recent role. This would convey honestly and transparency without complicating matters. 
You could mention it in your bio paragraph at the top of your CV, this is a good approach as it gives your CV an air of the 'living document' and shows that you are conscious of being completely up to date and transparent. 
H
ow to explain
 a
 career break 
during an
 interview
For many, furlough schemes led to redundancies and subsequent gaps in resumes. Employers are sympathetic to this right now and you will not be penalised or discounted. We all understand the enormous costs and consequences of the pandemic on everyone's lives and that this will have long-lasting impact on many of us for months and even years to come.  
Interviewers will be interested in talking about gaps in your CV or career breaks. Being transparent on your CV, in your cover letter and at interview will demonstrate your confidence, honesty, and integrity, which are all traits of exceptional leaders – something many employers are actively looking for.  
How long is too long of an employment gap?
Up to six months is considered a perfectly reasonable employment gap that can be simply accounted for as the time it takes for an average job search. Longer than that will need to be addressed but is still not hugely problematic. 
When it comes to furlough you don't need to worry about how long it lasted, as mentioned, employers are sympathetic on this count.  
However, when it comes to longer employment gaps for reasons such as: maternity leave, sabbaticals, travelling, education, illness, unemployment, or other, you need to be prepared to account for it to a potential employer.  
How to talk about a career break in interview
For many of the reasons you would have a gap in your CV, very little discussion will be required as employers are largely understanding. But one way to use this discussion to your advantage is to turn it into an opportunity to talk about additional skills and experiences you have gained during this time and how they can contribute to the role. 
These can include, but are not limited to, soft skills like: 
Time

 and project

 management

 

Organisation 

Research

Communication both written and verbal

 

Leadership skills

 
If you're looking for your next role or are concerned about how to talk about furlough or a career break, our consultants would be happy to help you find a role and hone your interview skills. Get in touch to find out how we can help you find your next career move. 
< advice / How to account for being furloughed on your CV