< advice / 5 ways female life science leaders are innovating the industry
5 ways female life science leaders are innovating the industry
Author: IntaPeople | Date published: 27/05/21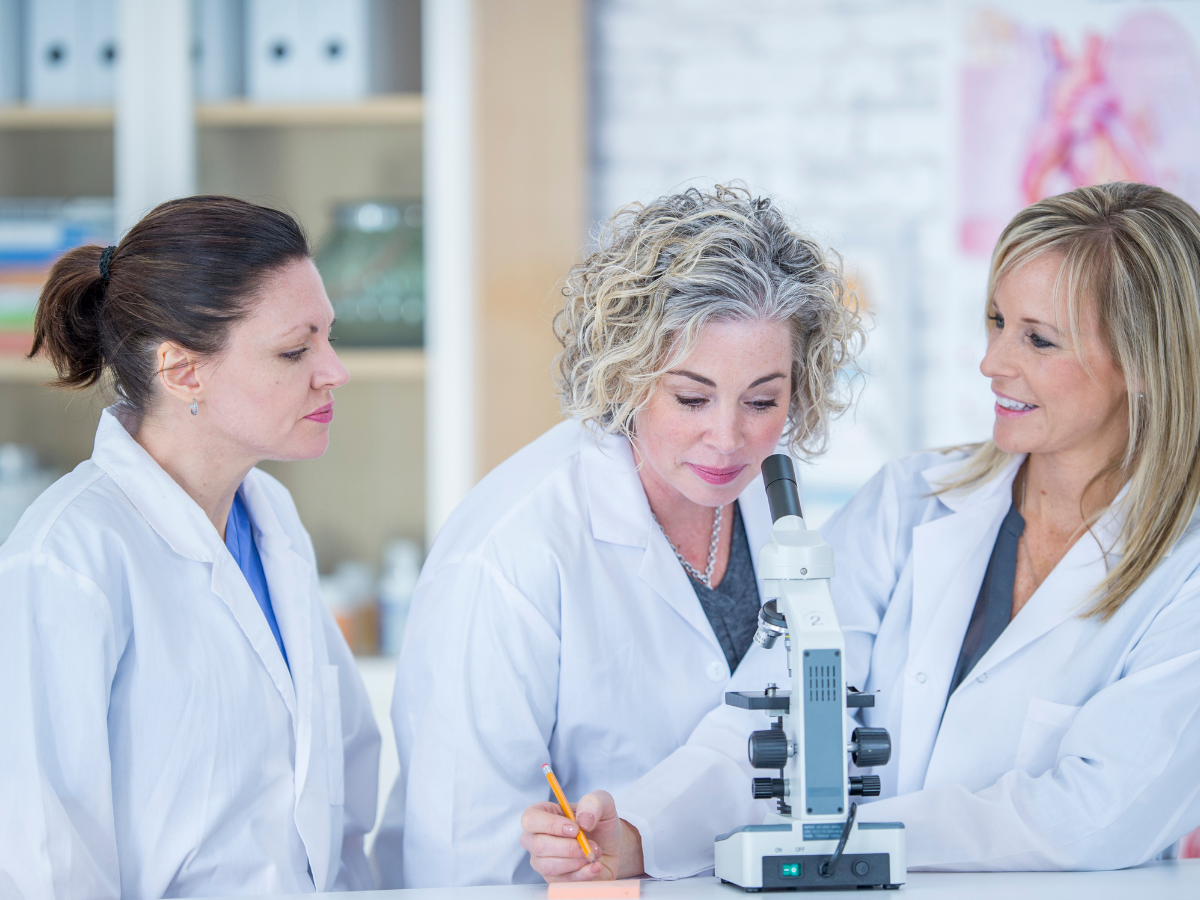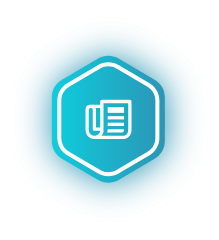 Like all STEM industries, the life sciences (from pharmaceuticals to biotech, epidemiology to ecology) have traditionally been seen as male-dominated industries. Despite shifts towards equality in the numbers of female students graduating with STEM-related degrees, 35% of STEM students in the UK are women, it is harder for these women to convert their qualifications into industry-related careers.
As the life sciences increasingly dominate the global consciousness due to the pandemic and climate change, we examine five ways women are innovating in the life sciences.
Industry trends in 2021
Just because more women and girls are being encouraged to study sciences at A-Level and university doesn't mean that those students are able to easily move into related employment, and when they do they often find it harder to advance.
Globally women make up 49% of the workforce in life science fields, a higher percentage than other STEM industries. Additionally, 52% of entry-level positions in pharmaceutical and medical products companies are women.
However, a recent study of 132 UK life sciences companies found that only 14.8% of board members were women and only 21% of positions at executive management level were held by women. Female CEOs made up just 2% and female Chairmen of the Board 9%. 41% of companies had all-male board members and a staggering 71% had one female director or less.
The survey showed only marginal gains in gender diversity at higher levels of the UK life sciences industry, however, increasing awareness of the gender gap in employment means that it's not all doom and gloom. The achievements of female scientists and healthcare professionals, both historical and contemporary, are being increasingly recognised and celebrated.
3 famous contemporary female innovators
We've focused on three women currently engaged in innovative and important roles across the life sciences industries below.
Sarah Gilbert, Professor of Vaccinology at Oxford University
Her research is focussed on viral vaccinations and T-Cells. Her involvement in the development of a vaccine for COVID-19, which is now in production by AstraZeneca, has led to her appearance on The Times' 'Science Power List' in May 2020 and her being awarded the Rosalind Franklin Medal and the Albert Medal in 2021.
Professor Sunetra Gupta, Theoretical Epidemiologist
Professor Sunetra Gupta is a theoretical epidemiologist who has undertaken research on various infectious diseases such as malaria, HIV, influenza, bacterial meningitis and COVID-19. Her work uses mathematical models to show how diseases are transmitted through populations.
Emma Walmsley, CEO of GlaxoSmithKline.
Emma joined GSK in 2010 and in 2011 was appointed to head its global consumer healthcare division. Taking over as CEO in 2017 she became the first woman to run a global pharmaceutical company. She aims to make GSK more adept at developing and marketing new drugs.
But these three women are not alone of course. There are many women making their mark across a number of different fields within the life sciences.
5 ways women are innovating in the life sciences
Gene editing – Women are at the forefront of a biotech revolution. Developed by two women, Jennifer Doudna and Emanuelle Charpentier, CRISPR can be used to edit genes within organisms. This tech has applications across the life sciences and has been heralded as the start of a third scientific revolution. 
Gene databasing- Another revolution in life sciences is the increasing application of popular genetics. Co-founded by Anne Wojcicki and Linda Avery, 23andme is the largest database of individual genetic information. Thanks to databases like this ordinary people are able to access their DNA to better understand their ancestry and potential health risks.
Vaccine development – The COVID-19 epidemic has highlighted the work of a number of female researchers and scientists across the globe as well as emphasised the importance of female healthcare professionals at every level. As well as Sarah Gilbert, the work of Katalin Kariko, a Hungarian biochemist, has been critical in the development of vaccines such as Moderna and BioNTech.
Leadership – Women are now represented at high levels in three of the largest pharmaceutical companies in the world. Emma Walmsley is CEO of the world's largest pharmaceutical giant, GSK. But she is not alone. Angela Hwang is Group President at Pfizer and has played a critical role in its global logistics effort for the COVID-19 vaccine and in 2021 Belin Garijo will become the second CEO of a major pharmaceutical company, the German giant Merck.
Grassroots funding – Outside the traditional models of academic and government grants and the R&D departments of global giants, one woman is seeking to revolutionise the way scientific research is funded. Cindy Wu has developed a crowdfunding model allowing ordinary people to help fund research which might be ignored or underfunded. Grassroots funding could help power the next big development in life sciences research.
Women are making important strides forward in research, leadership and equality across the life sciences and the broader STEM fields but there is still a long way to go in achieving true inclusivity.
Engaging a specialist life science, pharma and STEM recruiter, like IntaPeople, can help you at every stage when creating an inclusive hiring strategy as we are educated in bias and unconscious bias. We can also help you recognise where in your recruitment strategy you may be creating barriers between your company and female applicants, from the job description to where and how you market your role.
If you are looking to broaden your candidate pool and attract more female STEM talent, IntaPeople can help. Get in touch today to discuss your recruiting needs!
Alternatively, if you're looking to progress your career in the exciting world of life sciences, check out our jobs board today.
< advice / 5 ways female life science leaders are innovating the industry