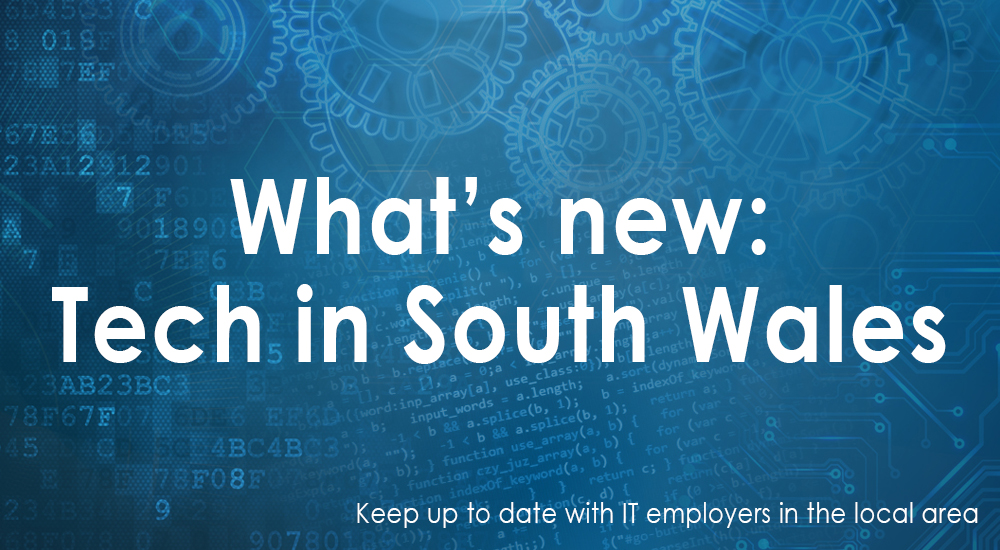 Who's hiring?
New software development hub to create 80 jobs after £650,000 funding
A total of £651,000 will be given to Link Data Management Solutions (LDMS) to set up their HQ at Southgate House, with 20 staff moving to the location from Caerphilly and the rest of the jobs being created over a four-year period.

Exciting times ahead for Admiral and the 15 key roles available right now
As the biggest tech employer in South Wales Admiral tries to keep ahead of the game by ensuring that technology is at the heart of its business.

Cardiff based IT firm expands following Development Bank of Wales backing
As a result of the acquisition b2b IT has added new technical roles and moved to new premises within the S4C Media Centre.
Who's doing well?
Welsh data storage firm shortlisted for multiple awards
Object storage specialists based in Cardiff, Object Matrix, has been nominated for Storage Magazine's Object Storage Vendor of the Year and One to Watch (Company) Award.
Las Vegas Motor Speedway applies GPC Systems' 3D modelling solution
Swansea-based GPC Systems has signed an international distribution contract that will see its 3D modelling solution deployed on the famous Las Vegas Motor Speedway, a venue for NASCAR.
Circle IT appoints new CEO and board members to accelerate growth
Cardiff IT solutions provider, Circle IT, has appointed a new CEO and board of directors in a bid to drive multi-million sales growth over the next three years.
Featured
As a hiring manager how can you stay one step ahead in today's competitive market? Where can you look to source tech talent directly?
Industry bodies are urging the British government to delay its plans to extend much-hated anti-avoidance tax law IR35 to the private sector. 
Who's socialising?
What's on in South Wales, tech meetups and events over the next two weeks.
June
July
Jobs of the week
Salary: £35,000 - £45,000
Salary: £35,000 - £45,000
Location: Cardiff
Type: Permanent
Rate: £440 per day


Location:

Cardiff


Type:

Contract
Get in touch
Problems with employee attraction, retention or engagement? Any questions, big or small, please get in touch; we're here to help you.
Contact us and we will get back to you as soon as possible, or call us on +44 (0)29 252 500.
Want to receive 'What's new: Tech in South Wales' via email?