< advice / Our decision to join the 'B Corp' mission
Our decision to join the 'B Corp' mission
Author: IntaPeople | Date published: 21/07/22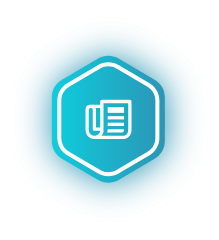 At IntaPeople we've decided to 'put our money where our mouth is' when it comes to creating a great workplace for our staff, community, the planet and business. By seeking to achieve the 'B Corp' certification we can ensure that we are monitoring our environmental impact and endeavour to make improvements wherever we can. We all know we have a responsibility to make better decisions for the Earth and this allows us to measure our carbon footprint, recognise areas where we can do better and implement changes as soon as possible. Essentially our aim is to waste less, recycle more and make positive choices for the planet.
As we place importance on looking after the Earth, we must also care for its people. We are dedicated to supporting our communities and have pledged to help a local charity with their fundraising. This has already involved a raffle, community fun day, charity football match and soon will come our monster challenge of completing the 3 Welsh peaks. 'B Corp' has encouraged us to review how we support our local area and ask ourselves 'how can we do more?' It's safe to say there's definitely more to come in this area and we're excited to make a difference.
Our business would be nothing without the hard work of our staff, we are looking at the best ways to ensure everyone is happy which starts with an overhaul of our benefits package, a task on par of gaining B Corp accreditation it seems.  Striving to make improvements to not only our benefits, but our culture and wellbeing for everyone, by gaining the 'B Corp' accreditation we would know our standards for happy staff are heading in the right direction.
We hope that our passion to join the 'B Corp' mission will not only make a positive impact on the world but could also expand our horizons and identify like-minded businesses to collaborate with in future.
A journey to be continued …
< advice / Our decision to join the 'B Corp' mission