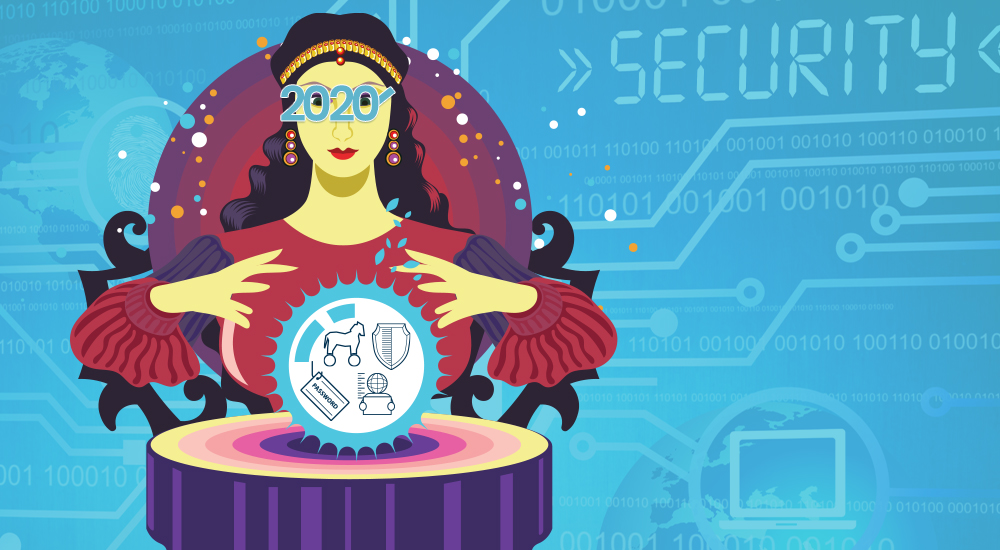 So what does 2020 hold in store for the cyber security industry…
Will AI take over the world?
Will Snowden holiday in Maryland or Hawaii?
Will Buckingham Palace experience a data breach? (I heard Prince Philip is a big insider threat…!)
Looking through various articles (and there's quite a few people getting out their crystal balls) I've picked out my top 5 predictions and given my own spin on them…
The dreaded B word…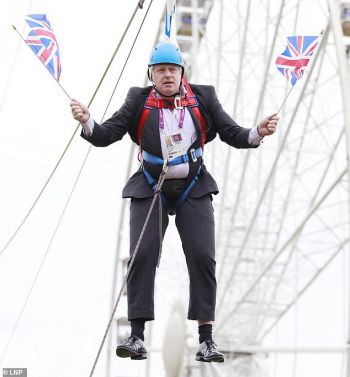 Now this could be Brexit, it could be Boris, but post 13th December we learnt that we've got huge changes coming to the UK cyber security industry; so what does it all mean, what could happen? Obviously, there's no answer just yet (if only politicians were brutally honest about their plans) but I can see two things happening here. Firstly, the negative, I can see a lot of uncertainty over the next few months, potentially years within UK businesses. It could be that big companies start bringing less (or taking out more) cyber security capabilities and investment to the UK. We've seen some huge companies invest in the UK cyber security market, hopefully once the B word gets a little bit more clarity this will continue but I can definitely see a few speed bumps in place for the foreseeable future.
On the other hand, I can see a little bit of positivity (a very small glimmer with me putting a very positive spin on it…!) with the B word. The Tories are planning to introduce a points based immigration system, or were at least planning to, so could this be seen as a good thing? With cyber security considered one of the main threats to national security, could the points based system help us to identify more international talent and help to bring them into the UK market more easily? Could this decrease the supposed skill shortage? With that in mind…
More chat about the cyber security skills shortage…
It's been one of the hot topics for the past few years and I can't see this changing in 2020. More and more companies, from Betty's bakery all the way through the GCHQ, will be looking for cyber security talent to join their team and with that comes the inevitable "there's not enough people within cyber security".
Personally, I still don't see the skills shortage (ask IntaPeople's clients for reference…! J) within cyber security. There's plenty of talent available, some really good schemes at a school / graduate level, an increase in the push for diversity within the industry – all of which will help bridge the gap over time. In the meantime, you've just got to know where to look…
AI; the good, the bad and the ugly…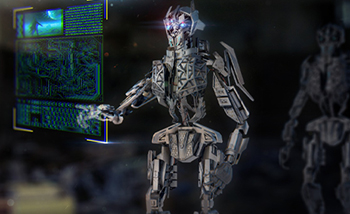 Like GDPR prior to May 25th 2018, AI seems to have become the cyber security industry buzzword in 2019. So why the good, the bad and the ugly… Well the good, AI is improving the capabilities of cyber security and being used by multiple companies to help improve their security offering. You've got the big boys (Darktrace, Fortinet, FireEye etc) using AI to give their products an edge within the market and improve their capabilities, and you've also got the smaller organisations (Tessian, Cynet, Cyware etc) making big names for themselves with their innovative AI solutions to combat cyber security issues.
The bad, with the increase of AI within cyber security solutions there's always a yin to the yang and in 2020, cyber criminals will start to integrate AI into their techniques, to help bypass existing defences and aim to create campaigns that are undetectable. Experts believe that AI enabled malware will bypass traditional AV solutions, be able to change signatures en route and cause much more havoc within the system.
The ugly… contentious I know, and probably not liked by most but get ready to receive multiple pitches from three piece salesman saying that they're AI enabled security software is a complete 1-stop shop to secure your company. It won't, there's no such thing as being 100% completely secure but get ready for them to tell you otherwise.
SMEs are staring down the barrel of an Anthony Joshua combo…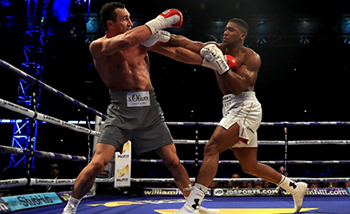 As it stands, SMEs are more affected by cyber security threats, they struggle to compete with the big boys when it comes to finding cyber security skill sets and they don't have the disposable cash to constantly evolve their cyber security defense systems. This trend is probably going to keep going in 2020. As cyber security threats become more sophisticated and increase their capabilities with AI, it is going to be harder for SMEs to keep up – let's be honest, hacking groups will know this so guess who they will probably target more – the SMEs with less resource to spend on security defences.
With the increase in cyber security attacks targeting SMEs, they'll need more cyber security individuals within the company (or a damn good 3rd party) to make sure they stay as protected as possible. Sadly, they are going to be in a war with enterprise corporations to get these staff and the one thing that SMEs are not going to win is a salary tug-o-war.
People will start getting cyber security street smart…
Figured I'd end with a little bit a happy prediction – people will start becoming more and more aware of cyber security and trying to protect themselves from potential threats. With more press coverage, more awareness and advice for people from industry experts, the general public will start to become more cyber security savvy. If you go with the example of phishing emails, people are starting to become more aware of them, starting to notice the type of templates used and what to look for in terms of authenticity. This all comes from the advice of security professionals. At the moment, following the "It's Santa" IoT camera hack, there's more press coverage of how to secure your IoT devices, the need to change manufacturer passwords so hopefully, there becomes an improvement on people's security savviness moving forward yet again.
It's not just Jerry Springer who can have a final thought…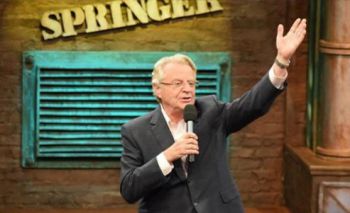 I'm pretty sure that every year, similar themes come out for the predictions in 2020. Technology will improve for defence and for attackers, there'll be more need for cyber security professionals and it'll be harder to find them, there'll be a bucket load of buzzwords within the industry and spending within cyber security will increase again. What is clear is that cyber security is taking more importance within the wider society, there's more coverage regarding it and hopefully, with this, every day people will start to build up better awareness over cyber security.
If you're ramping up your cyber security defences and looking to expand your technical workforce, please get in touch.

Written by Jonathan Stock, Cyber Security Recruitment Consultant