Benefits of working with us
Our biggest asset is our specialist recruitment team who deliver quality customer service throughout every stage of the recruitment process. We strive to always deliver an honest and superior service to all our clients whether they are recruiting for one role or a whole team.


All our consultants are trained to be experts in their field. This enables them to offer specific advice and guidance on industry trends which sets us apart from our competitors.
As a long-standing member of the Recruitment & Employment Confederation (REC) we operate our business ethically, to the highest standards and promote good practice. We are constantly striving to improve our processes, procedures and customer service to achieve professional excellence.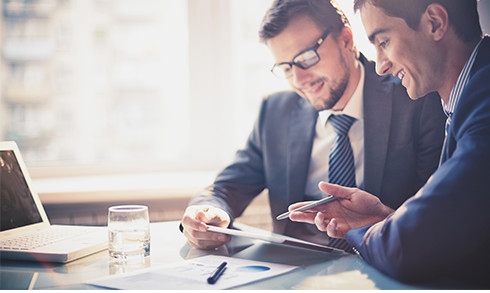 How we evaluate top candidates
We employ a comprehensive and meticulous vetting process that sets us apart as a specialist recruitment agency.


Telephone screening
We review location, salary expectations, availability, relevant skills and other basic information.
Application form
An in-house application form can be sent to candidates for completion within a specified time. This tests the candidate's commitment and interest in the position.
2nd interview
Candidates are interviewed thoroughly to gauge commitment to the location and organisation, and also test their company research.
Referencing
Both peer-to-peer and previous/current employer management references are obtained.
Technical testing
Testing is tailored to the job specification. Research can be conducted by IntaPeople or set by the client. We also obtain relevant work examples including code, web links, design portfolio and details of previous projects.
Candidate sourcing and selection
To ensure we find first-rate talent for your business we use a wide variety of candidate sourcing methods.

Internal databases
Our internal database holds over 130,000 candidate records, cleverly tagged and tracked so we can find the right people with the right skills fast.

LinkedIn
We invest in the LinkedIn Recruiter Talent Solution Platform. This allows us unlimited search access to anyone on LinkedIn with instant capability to contact candidates directly without limitation. Additionally, it allows us to save candidate searches, build and share project files, and tag candidates movements to ensure we reach out to them at just the right time.

Advertising
We advertise our roles on social media through personal and corporate accounts. This is especially effective on LinkedIn, where our combined network is vast and we take advantage of premium accounts.

Networking and events
We sponsor and network at industry events to identify exceptional talent both on and off the job market.

IntaPeople website
All vacancies are published on the IntaPeople website where candidates can apply directly using their LinkedIn profile or CV. Featured job slots are also available for clients with a premium package.

External databases
We have full access to regional, national and international job boards that contain hundreds of thousands of relevant CVs.

Job boards
Our job ads are advertised on the top 10 leading jobs boards as well as LinkedIn job search. 

Industry contacts
Our consultants have built an extensive network of relevant contacts within their specialist sector. This allows us to source high quality, passive candidates which would not be available elsewhere.

Email and SMS
Candidates can sign up to receive email alerts as soon as a suitable vacancy is posted. We also send targeted emails and SMS messages to relevant candidates with new roles we think they might be interested in.
Want to find out more?
We can find top talent for your business. Get in touch to arrange a meeting or register a vacancy.
Contact us
Which package is right for you?
We can offer a package to suit your business needs, whether you are a start-up business, SME or multi-national enterprise.
Not sure which option is right for you? Explore our recruitment packages
Recruitment partner of choice
Whether you are planning quick expansion or continuous recruitment within your business we can help you achieve your company growth objectives. We offer a complete, flexible and transparent Recruitment Process Outsourcing (RPO) solution that can accommodate aggressive or ongoing recruitment within your business. 
Cost reductions
Our expert consultants have extensive industry knowledge which enables us to find quality candidates better, with less time and money spent.
Faster time to hire
We work closely with you to drive efficiencies in the recruitment process and develop robust talent attraction strategies, which in turn reduces the time a role is vacant. 
Measured results and enhanced reporting
Your dedicated account manager will provide you with highly comprehensive reports, making it far easier to understand what is happening, what is and isn't working and how things can be improved.
Increased employer brand awareness and reputation management
By using only one supplier you can be sure your reputation is protected. We work closely with you to fully understand your company culture and support your brand in a way that will attract high performers to your organisation.
Scalability and flexibility 
We offer a dedicated specialist recruitment team that can be scaled up and down in line with your business needs.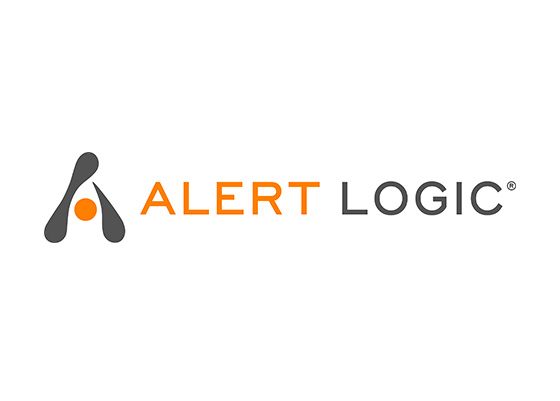 Success story
Alert Logic - Leader in security and compliance solutions for the cloud
Requirement: Build the European technical headquarters from scratch
Results - We executed a carefully devised recruitment strategy and as a result the initial target of 43 hires was achieved five weeks ahead of schedule.
Read More
Result
We built the NOC, SOC and CC team, in addition to sourcing the senior management and HR team. We executed a carefully devised recruitment strategy and as a result the initial target of 43 hires was achieved five weeks ahead of schedule which led to a cost saving of over 14% for the client. 
Clients like Alert Logic that use us exclusively as their recruitment partner of choice benefit from a range of premium extras that streamline the recruitment process.
Find out more about our RPO package
Testimonial
"Having worked with IntaPeople extensively over the year, initially as a candidate and later as client, I can honestly say the service I have received has been unrivalled. Working in partnership has enabled Alert Logic and myself to benefit from an extremely transparent and flexible service. They truly understand our business needs and deliver high calibre candidates with great efficiency.

"Having hired over 50 technical professionals over the past 12 months including; Security Analysts, Network Operation Engineers, Customer Engineers and DevOps Engineers I would highly recommend IntaPeople as a recruitment partner."

Alun Price, Director of UK Security Services
Get in touch and we will get back to you.
Sign up for industry updates